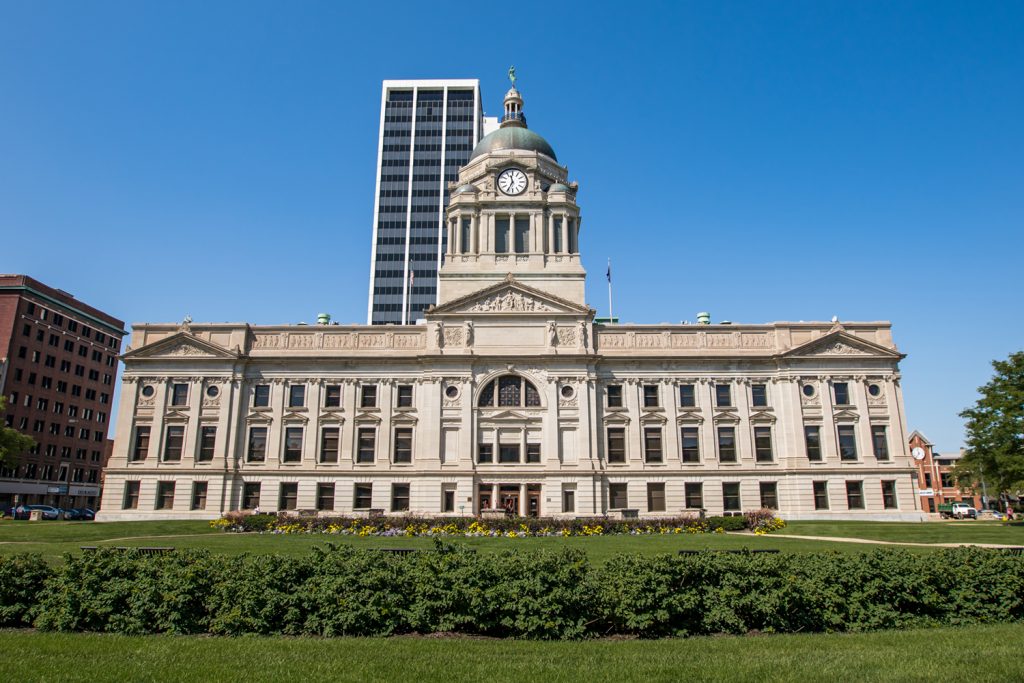 The Allen Superior Court has launched a new family domestic violence problem-solving court.
The Family Domestic Violence Court is meant to provide support, recovery and services to survivors and perpetrators of domestic violence and their families, the Fort Wayne-based courts announced Monday.
"Domestic violence is the genesis of many abuse and neglect cases that wind up in family court," Judge Lori K. Morgan said in a news release. "But this is not a criminal proceeding — that occurs elsewhere. The mission of our Family Domestic Violence Court is to reduce the risk of violence by empowering survivors and assisting those who have engaged in acts of domestic violence by providing resources to achieve a safe and healthy family."
Morgan oversees the new problem-solving court, which will serve parents, guardians, custodians and children that have been entered into the child in need of services system.
Last year, there were 472 CHINS cases filed in Allen Superior Court, and each one involved allegation of abuse or neglect against one or more of a child's parents or guardians. Allegations in the new problem-solving court can include domestic violence between the mother and father, or from a parent to a child.
Families can be referred into Domestic Violence Court during the initial hearing in a CHINS case or by legal counsel, a Department of Child Services case manager, the child's guardian ad litem/court-appointed special advocate, or the court. The program is voluntary.
Participants must acknowledge current or past domestic violence or mental health needs and not be a current participant in another problem-solving court. The supervising judge must also approve their involvement in the program.
The program can last between eight months to two years. The participants benefit will from a variety of therapeutic support resources to deal with domestic violence, substance abuse and mental health issues, as well as help with other potential contributing factors like housing, employment, education and lack of a positive support system.
While the parties are participating in the Family Domestic Violence Court, a CHINS case will not proceed to termination of parental rights.
"In family court, our goal is always to reunify families in healthy ways," Morgan said in the news release. "That is not always possible, especially in cases involving domestic violence. What we can do is provide the right treatment, in the right way at the right time to give families, survivors and perpetrators of domestic violence their best possible future."
This will be the eighth problem-solving court in Allen County. It has received provisional certification from the Indiana Supreme Court.
Partners include the Department of Child Services, Allen County Office of GAL/CASA, Allen County Public Defender's Office, Allen County Prosecuting Attorney's Office, Amani Family Services, Boys & Girls Club of Fort Wayne, Bowen Center, Center for Non-Violence, Indiana Coalition Against Domestic Violence, Phoenix Associates, Quality Counseling, SCAN, Women's Fund and the YWCA.
Please enable JavaScript to view this content.