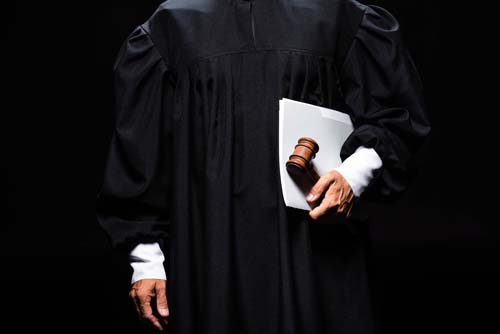 The appointment of a new judge to Grant Superior Court 2 following Judge Dana Kenworthy's ascension to the Court of Appeals of Indiana means a judge pro tempore can be relieved of her duties.
Senior Judge Marianne Vorhees had been serving as judge pro tem in the Marion-based court since Jan. 30 following Kenworthy's move to the appellate court.
But last month, Indiana Gov. Eric Holcomb named Bridget Foust as Kenworthy's successor on the trial bench, and a Thursday order from the Indiana Supreme Court says Foust will take the bench on Monday.
Thus, Vorhees' service as judge pro tem will end at the end of the day Sunday.
Foust is currently a trial lawyer with Lewis & Foust LLP in Marion. She earned her J.D. from Valparaiso University Law School in 2009.
Her previous experience includes serving as a part-time public defender, a guardian ad litem and a deputy prosecutor.
Please enable JavaScript to view this content.