Indiana is no stranger to road construction. Whether it's the Interstate 65/70 project in downtown Indianapolis or the I-69 project running through southwest Indiana, Hoosiers are accustomed to roads expanding through residential areas.
For the last 50 years, Americans have had a say in how these projects impacted their neighborhoods through the National Environmental Policy Act, or NEPA. Signed into law in 1970, NEPA has since mandated environmental impact statements for major infrastructure and similar projects across the country.
Not much about NEPA has changed since President Richard Nixon signed it into law on Jan. 1, 1970, kicking off what's been dubbed the "decade of the environment." But because NEPA has not evolved much in the ensuing decades, the administration of President Donald Trump began a review of the statute in 2017, culminating in a final rule set to take effect Friday.
Describing NEPA as "mountains and mountains of red tape," Trump has said the final rule makes revisions designed to streamline the environmental review process. That, in turn, will help infrastructure projects proceed faster, which the president says will have economic benefits.
But environmental groups and lawyers have concerns. While a modernization of NEPA was necessary, they worry the "streamlined" process could lead to cutting environmental corners.
Legal challenges have already been filed to stop implementation of the new rule. And with a hotly contested election mere months away, the fate of the Trump administration revisions is uncertain.
Cumulative and indirect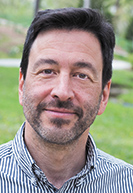 While the final rule spans 73 pages, environmental lawyers say there are two main changes.
First is the elimination of a "cumulative" assessment, said Robert Fischman, an environmental law professor at Indiana University Maurer School of Law. He gave the example of endangered species of birds, whose nests can be negatively impacted when trees are cut down for a highway project.
"The precedent has said agencies do consider the context of projects," said Janet McCabe, an environmental law professor at the IU Robert H. McKinney School of Law and a former official with the United States Environmental Protection Agency. "An action may seem trivial, like it doesn't matter – it doesn't matter if I buy an incredibly fuel inefficient car of if I don't pick up my trash, because I'm just one person. But in the context of the cumulative impact, it does make a difference."
Likewise, the NEPA revisions eliminate the requirement for an assessment of the "indirect" impacts of a project. Fischman gave another highway example: large interchanges, which tend to attract gas stations, warehouses and suburban development. While building one interchange may not seem significant, the ensuing development could have a significant impact, he said.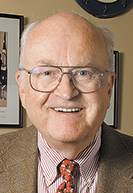 Instead, the new language calls for an examination of "reasonably close causal relationships" between a project and related environmental impacts. Like any other regulation, McCabe said that language will likely be subject to differing interpretations.
The final rule also established presumptive time limits, as well as presumptive page limits, for the preparation of environmental assessments and environment assessments "with the objective of facilitating more timely decision making" said A. James  Barnes, a former senior EPA official and now professor in the IU O'Neill School of Public and Environmental Affairs. The target time for completion of environmental impact statements is two years with an exception for projects of unusual scope or complexity where a senior official in the agency approves a longer time period.
When Congress enacted the National Environmental Policy Act in 1969 it intended that agencies making major decisions that could significantly affect the environment should do so only after assessing the major environmental impacts of their actions and considering reasonable alternatives to those proposed actions as well as steps that could be taken to mitigate the adverse environmental effects.
The presumptive time and page limits are "an effort, consistent with that congressional intent, to keep the focus on the most significant impacts, alternatives and mitigation measures necessary for informed and timely decision making and avoid interminable efforts that result in 'paralysis by analysis,'" Barnes said.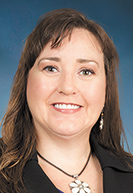 In practice
NEPA environmental impact statements have traditionally applied to "major federal actions," said Amy Romig, a partner at Plews Shadley Racher & Braun in Indianapolis. Another PSRB partner, Peter Racher, pointed to a recent effort by the Department of Veterans Affairs to construct a columbarium in the Crown Hill Cemetery in Indianapolis.
Public opposition grew because of the planned location of the columbarium, where centuries-old tress would have to be razed, Racher said. Eventually, a deal was reached to locate the columbarium in a part of the cemetery where the trees would not be disturbed.
Similarly, Romig pointed to the controversial Dakota Access Pipeline, the expansion of which has garnered national public opposition. The Army Corps of Engineers is responsible for a few miles of the pipeline, she said, but not all of it.
"Most notably, this may limit NEPA application in cases where only a portion of a project is under federal jurisdiction," Romig said of the final rule. "… The Corps could argue that its few miles was only a minimal impact on the entire project."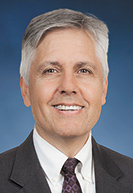 Having a say
In Racher's example of the Crown Hill columbarium, the new rule would have had one significant impact: the ability of the public to have their say. Indeed, each of the lawyers said the revised language would limit citizens' ability to comment on projects that affect their neighborhoods.
"One of the main purposes of NEPA is to encourage public participation and review of federal actions — by requiring that impacts be reviewed and the reports be made publicly available, NEPA encourages the community to review the actions that may impact them and to provide feedback and, in severe cases, to challenge those impacts that they find unacceptable," Romig said. "The new rule makes changes to how courts are to review NEPA actions under the Administrative Procedures Act that likely will chill such lawsuits — by requiring petitioners post a bond to cover potential damages for delay of a project before the project will be enjoined … as well as limiting the remedies available to a plaintiff that can show NEPA process violations."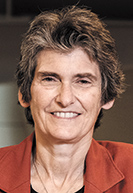 Previously in her career, McCabe did environmental work in Massachusetts, which has a state version of the NEPA regulations. When those regulations were applied to projects, McCabe said even project proponents benefited from the process of getting public input and suggestions.
She also gave the example of the I-65/70 construction process, which directly impacts her downtown Indianapolis neighborhood. Various groups within her neighborhood have provided ideas about the project to state and local government authorities.
"NEPA is the vehicle we had to make sure those ideas could come forward and be considered seriously," she said.
Unknown future
It's unclear how the legal challenges that have been filed against the NEPA final rule will fare, the lawyers say.
Barnes opined that the courts could wait to see how the revisions play out before addressing the merits of the challenges, or they could decide now that the revisions significantly veer off decisional law from the last 40-50 years and strike down the new regulations. Traditionally, he said, courts are deferential to the government's interpretation of statutes.
What's more, Barnes said, the November election places the final rule in further jeopardy. A future Biden administration could overturn the rule, but what would agencies do in the interim?
McCabe sees merit to the legal challenges against the final rule, noting that often, delays in infrastructure projects are not caused by NEPA red tape but by funding shortfalls. To that end, Fischman opined that a better solution would be to make more funds available.
"I think a more effective way of reducing delay would be to better fund environmental impact analyses," he said. "Agencies get hamstrung by budgets. You can say that they have to finish an analysis in two years, but you don't give them the resources to conduct an analysis that courts will accept."•
Please enable JavaScript to view this content.