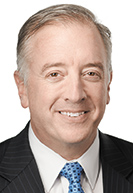 On a sunny day in late March when the temperature in New Albany was flirting with 80 degrees, Pete Palmer had something mediators are having difficulty finding — a day off.
The hiccups in the court dockets caused by COVID-19 have more people seeking help from the solo practitioner and mediator. His calendar has filled up since the pandemic began in March 2020 and has remained so crowded that his time is now booked through September. To handle the workload and accommodate clients, he mediates on Saturdays by request and has given up a few Sundays.
Palmer emphasized having such a full schedule is a blessing, especially with one child in law school, another in college and third attending a private high school. However, living life six months in advance, he said, takes planning, because he can never be sure when he is going to need to tend to the ordinary tribulations of life, like an emergency trip to the dentist.
"It's just sometimes, the volume does feel a bit daunting when you look at the calendar and think, 'Oh goodness gracious, I have forgotten to block any days for myself until October,'" Palmer said.
Like everyone in the legal profession, mediators have seen their practices shift to virtual formats. But many have also noted an increase in the number of cases and a change in the issues they are being asked to mediate.
More attorneys and their clients have been seeking mediation because of the backlog in the courts. Mediators explained they are seeing parties who want to get their disputes resolved but are not willing to wait for the courts' calendars to clear.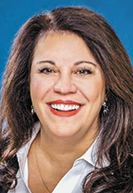 So, to keep their cases moving, couples and individuals with family and civil law matters have been more willing to mediate.
"Our courts have done a tremendous job throughout the past two years getting cases heard," said Kate Burroughs, attorney and registered family law mediator at Cross Glazier Reed Burroughs in Carmel. "(But) I think there's been an overall increase in divorce filings and domestic violence, and all of those issues are more cases for us to mediate."
Quantifying the backlog is difficult. Provisional data from the Indiana Office of Court Administration show a 41,014 rise in pending cases in 2021 over 2020.
However, the court administration office noted linking any increase or decrease in the number of pending cases to COVID-19 is difficult because some disputes naturally take longer to reach disposition.
Yet Burroughs has a mediation scheduled for just about every day for the next three months. Echoing other mediators, she noted people are coming to her more to help settle preliminary matters as well as issues distinctly related to the pandemic, such as arguments over who will supervise children's online learning or disagreements about how to keep youngsters safe from the coronavirus.
She said she has been able to get the parties to reach a settlement in an "overwhelming majority" of the cases.
"That's what you have to do as a mediator, come up with creative solutions and try to identify what each party needs in order to settle," Burroughs said. "I tell them … 'You might not like the final settlement agreement, but can you live with it as opposed to the alternative?'"
Adapting to new demands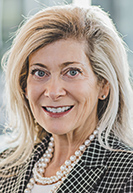 At Cohen Garelick & Glazier in Indianapolis, Jill Goldenberg, attorney and registered domestic mediator, was busy before the pandemic and has remained busy, with attorneys contacting her in the weeks immediately following the shutdown in March 2020.
The pandemic spawned entire new areas of disagreements, such as custodial and noncustodial parents feuding over how to protect their children from a deadly virus. And with the courts closed, the lawyers asked Goldenberg to help fashion an agreement.
The sessions were not formal mediations and the outcome was nonbinding, but the attorneys turned in their confidential mediation submissions and pleadings, and then Goldenberg would propose a resolution.
Another change she incorporated into her practice has been accommodating Zoom fatigue.
Prior to the pandemic, Goldenberg would bring all the parties into her office and keep the mediations going until the final agreement was finished. But now, with parties often participating remotely from home, late afternoons are the times when their attentions turn to family demands such as picking up children or cooking dinner.
To adapt to the new reality, Goldenberg has been experimenting with ending the session when a memorandum of understanding has been drafted. The document will list the agreed upon terms and let everyone know the division of assets or parenting time schedule. Also, the MOU includes the deadline for completing the official agreement, which then gives the attorneys the time and flexibility to do the drafting when they are fresh.
The shifts and pivots to accommodate the restraints of the pandemic have not impacted the results of the mediations.
"People aren't jumping for joy, but they're happy," Goldenberg said of the reaction to a successful mediation. "They are avoiding court, they are avoiding a custody (battle), they are avoiding the unknown. People walk away feeling relieved. They're glad to have a resolution and they know exactly what they're walking into."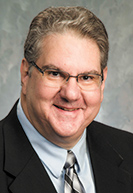 Daniel Gioia saw a marked slowing of his mediation practice in the spring of 2020, but once the "Zoom thing came around," his practice returned to a pre-COVID pace. The of counsel attorney at Burke Constanza & Carberry in Valparaiso has been mediating for decades and, like all mediators, had to adapt his techniques and rapport-building skills
to the virtual format.
Still, Gioia said he prefers in-person mediating because of the impromptu conversations that can lead to a breakthrough. He gave the example of a session during which he was pouring a cup of coffee for a woman who had been injured in a fall when she off-handedly talked about cutting back on caffeine because she was pregnant.
He did the math and realized the case was headed for trial about the time she was due. After learning her day in court would likely be delayed and conferring with her attorney, who had not known about the pregnancy, she and the other party were able to reach a settlement.
"If you get people involved and engaged in the process, your job as a mediator is to find that one thing they don't want you to know," Gioia said. "Once you identify that and … you make a point to tell the party, 'If this comes out during the course of the case, there's a very good chance you're going lose,' they have a reality check."
Disrupted mediation
Palmer said he has noticed parties have been more willing to compromise during the pandemic. Also, not realized was the initial fear among plaintiffs' attorneys that defense counsel would lowball a settlement figure knowing that with the courts closed, the opposing party would have no option
but to accept.
Yet the case of In Re: the Marriage of Chad de la Cruz and Nicole de la Cruz, 64D02-1808-DC-8353, highlights how the tension induced by the public health emergency could disrupt a mediation altogether.
Joseph Cioe, of Cioe & Wagenblast in Valparaiso, who was representing the father, objected to having to wear a mask at the court-ordered in-person mediation in August 2021. The attorney argued the mask policy was contrary to law because the state did not have a mask mandate at that time. He then moved to replace the court-appointed mediator, Mark Coleman, with a mediator who had a more "flexible
COVID-19 policy."
Both the guardian ad litem and the mother objected. In a Sept. 20, 2021, order, the Porter Superior Court denied Cioe's request, finding under ADR Rule 2.4 that the attorney did not have standing to request a new mediator because he was not a party to the proceedings. Cioe filed his motion to withdraw on Oct. 8, 2021.
Palmer has maintained his even keel through masking and social distancing by taking advantage of his days off to unplug and head outdoors.
"I'm spending more time hiking in the woods," he said, "with my labrador, with no phone and no Zoom
to be found."•
Please enable JavaScript to view this content.