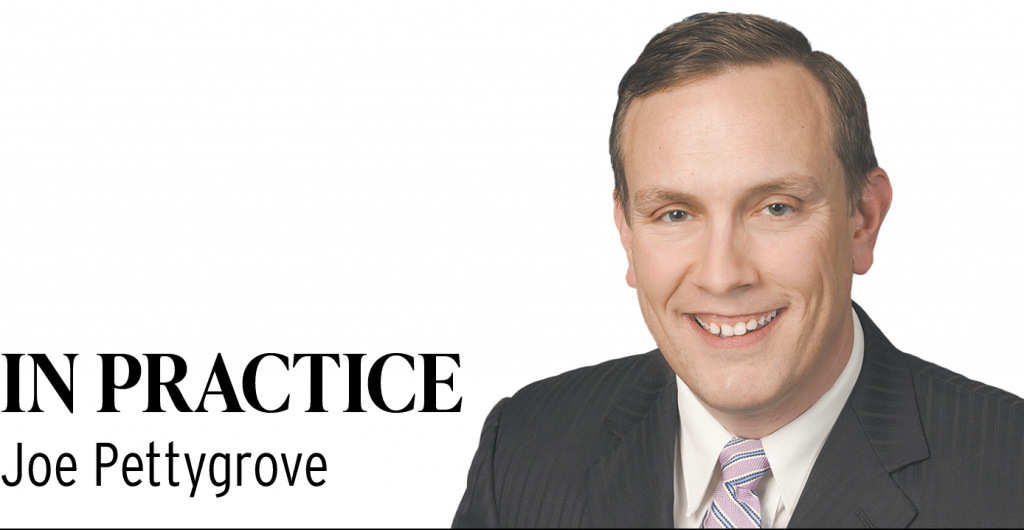 The Family and Medical Leave Act has long been the most prominent leave law impacting Indiana employers with at least 50 employees. It's a complex statute with voluminous Department of Labor regulations, but its premise is simple enough in the abstract: Certain employees get to take job-protected time off under certain circumstances.
Since FMLA leave is a legal entitlement for the employee and a corresponding legal obligation for the employer, that abstract concept implicates immediate questions: Who is responsible for telling whom about a need for leave? What do they need to say? When?
FMLA administration requires a more proactive approach
Other non-FMLA forms of legally protected leave (jury duty, military service, etc.) and most common employer-provided leave benefits (vacation/PTO, bereavement, etc.) typically require the employee to provide fairly clear notice to their employer of their need for leave. Generally, if the employee doesn't ask for the time off, or at least tell the employer that they're absent for a particular reason, the employer isn't liable for failing to provide leave (and can treat the absences as unexcused, impose discipline or even terminate employment). That's an appealing approach for employers — after all, aren't employees responsible for telling their bosses when they need something? But not so with the FMLA! DOL regulations and long-running but often-overlooked 7th Circuit Court of Appeals precedent require a much more proactive management role. An organization's FMLA obligations kick in both when an employee "clearly" asks for leave and also when "the employer acquires knowledge" that an absence "may be" FMLA-qualifying. 29 C.F.R. §300(b)(1). Those few little words convey a very big obligation: An employer must be alert for potentially-FMLA-qualifying situations regardless of how (or even whether) the employee asks or suggests a need for leave. "Actual" or "direct" notice of an FMLA-qualifying circumstance is not required — "constructive notice" is enough. Stevenson v. Hyre Elec. Co., 505 F.3d 720 (7th Cir. 2007).
Consequences of complacency
To be clear, employers need not actually designate (i.e., "approve") absences as FMLA merely because they learn an employee might qualify. But they do have to "start the process" by issuing specific required notices. Id. at § 300(b)and (c). While there's no "per se" or automatic penalty for employers who miss this obligation, failure "may constitute an interference with, restraint, or denial" of FMLA rights. Translation for employers: You're facing an FMLA suit (with its full panoply of potential damages) if you miss an employee's qualifying situation and the employee is later fired, disciplined or otherwise harmed because they didn't get the job protection or other FMLA benefits that they should have. Exposure can be significant, including up to double the amount of lost wages or other actual damages, plus the employee's attorney fees. See generally 29 U.S.C. § 2617; 29 C.F.R. § 825.301(e); 29 C.F.R. § 825.400.
The takeaway? Employers should be educated and vigilant for potential FMLA scenarios so they can fulfill their initial notice obligations. 29 C.F.R. § 825.301(a) (obligating employers to inquire when absences are potentially-FMLA-qualifying). Doing so helps put the ball back in the employee's court, imposing on them a responsibility to provide confirming information that the employer can then review before making the actual decision to approve or deny FMLA. 29 C.F.R. § 825.302(c) and 825.303(b) (both providing that employees have "an obligation" to respond to employer questions about whether an absence is "potentially FMLA-qualifying" and failure to do so can result in denial of leave); see also 29 C.F.R. § 825.300(d) (describing designation notices requirements).
What to watch for and how to approach
There are infinitely many life circumstances falling under the umbrellas of "family" and/or "medical" that could "potentially" cause an employee to miss work. Many of those will wind up being FMLA-qualifying; many won't. While DOL regulations contain numerous conditions and technical definitions, see generally 29 C.F.R. § 825.112(a) (reasons for leave); 29 C.F.R. § 825.800 (definitions), most supervisors and HR professionals realistically can't memorize, let alone apply, those terms of art amid the press of day-to-day business. Most organizations don't need to. Instead, they simply need to train supervisors to watch for (and notify HR immediately of) situations where an employee is or might need to be absent because of: Their own medical condition; a family member's medical condition (including military service-related conditions); a new child coming into the employee's life (by birth or otherwise); or the employee's life being disrupted because of a family member's military activation or overseas assignment. These standards do not determine FMLA eligibility but rather are a useful rule of thumb for identifying "potential" needs for leave (thus triggering the distribution of notices and further evaluation). It could turn out that the family member isn't a qualifying relative, or that the medical condition isn't serious enough or any number of other fact-sensitive conditions disqualify the situation from actual FMLA coverage. That's fine. The point is to inquire and confirm, rather than assume a lack of coverage unless and until the employee tells you something more.
The vast majority of FMLA leaves involve someone's medical condition. Whether it's the employee themselves or a qualifying family member, someone needs to have what the FMLA defines as a "serious health condition" (which, incidentally, is not the same thing as a "disability" under the Americans with Disabilities Act). The FMLA's definition is intentionally broad and can — depending on severity — scoop up the entire universe of physical or mental conditions that impact human beings. And it's the impact that matters; no particular diagnosis (or any diagnosis) is required. E.g., Burnett v. LFW Inc., 472 F.3d 471, 477 (7th Cir. 2006) (employee could show FMLA entitlement even when diagnosis came after employment ended).
Consequently, employers must both listen and watch for changes in employee conduct and behavior — especially sudden, dramatic changes. The 7th Circuit in particular has long held that "clear abnormalities" in behavior "may be enough to alert the employer to a [FMLA-qualifying] serious health condition." Valdivia v. Township High School District 214, 942 F.3d 395, 400 (7th Cir. 2019). In Stevenson, the employer was subject to liability for failing to provide FMLA leave to a previously "model" employee (despite the lack of any leave request) when the employee started behaving angrily and erratically after a stray dog briefly jumped into the workplace through an open window. Stevenson, 505 F.3d 720 (7th Cir. 2007).
There's an important line to walk here. Employers should not tell an employee: "I see/heard you have X, Y, Z going on in your life, so you qualify for FMLA." They might qualify, so they should be given the initial paperwork. And employers should rarely, if ever, say anything like, "I see/heard you [or your family member] is struggling with a disability." That's another legal term of art that could raise unnecessary ADA issues. The simple and effective alternative for most situations is: "I understand you may qualify for FMLA leave — here are the notice and forms you should review if you want pursue that, and let us know if there's anything else we can do to help." Such an approach not only supports FMLA (and ADA) compliance, but also helps employees feel cared for and supported.•
__________
Joe Pettygrove is an employment law attorney and partner at Kroger Gardis & Regas LLP. Opinions expressed are those of the author.
Please enable JavaScript to view this content.