Now that she has been nominated to the 7th Circuit Court of Appeals, Magistrate Judge Doris Pryor of the Southern Indiana District Court is facing a journey to the appellate bench that has not always been smooth for Indiana judges tapped by Democratic presidents.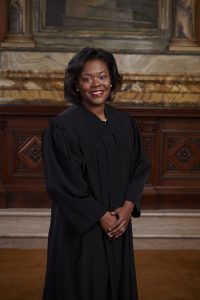 However, with her 12 years of experience serving as an assistant U.S. Attorney for the Southern District of Indiana, which included four years as the national security chief for the office, one legal scholar is "cautiously optimistic" that Pryor will be confirmed quickly to the appellate bench by late summer or early fall.
"That dozen years in the Southern District's U.S. Attorney's Office … that's valuable and she's, I assume, had a pretty good mix of criminal and civil cases, so she should know her way around both sides of the docket," Carl Tobias, professor at the University of Richmond School of Law, said. "I just think that's a substantial period of time to do that and I think that's a well-respected office. So I think she brings a lot of relevant experience."
Tobias has studied the federal judiciary and has particular expertise in the judicial selection process.
The White House announced Pryor's nomination to the 7th Circuit on Wednesday to fill the seat currently held by Judge David Hamilton. If confirmed, she will be the first person of color from Indiana to sit on the Chicago-based appellate court.
Sen. Todd Young, R-Indiana, has already signaled his support of Pryor's nomination. Tobias said he saw this as another positive sign for Pryor's nomination and speculated that Young's support could draw other Republicans to vote for confirmation.
"I think (Young's support of Pryor) will mean something to some of his colleagues and maybe a number of them," Tobias said. "… My guess is he's done his homework and knows that he can trust her as a nominee and that it wouldn't come back to haunt him."
Indiana's other senator, Republican Mike Braun, was noncommittal.
"As I have done with every nominee presented to the Senate," Braun said in a statement, "I look forward to carefully considering the qualifications, legal record and judicial philosophy of Magistrate Judge Doris Pryor for her nomination to the Seventh Circuit."
Rep. Andre Carson, D-Indiana, issued a statement claiming he recommended Pryor for the 7th Circuit.
"I send my congratulations to Judge Pryor on her well-deserved nomination, and I thank President Biden for selecting her for this vital addition to our federal courts," Carson said in a news release. "I recommended her for this role because I have seen how much she does in service to her fellow Hoosiers, and I know she will do her absolute best to administer equal justice for all in this judgeship when she is confirmed.
"In order to reduce the inequalities in our justice system, we must continue to uplift public servants like Judge Pryor," Carson continued. "I'm confident that her background, extensive experience and commitment to fairness will help advance this goal for countless Americans."
Two previous Indiana Democratic nominees to the 7th Circuit met substantial opposition from Republicans.
Hamilton, nominated by President Barack Obama in 2009, had to overcome a Republican-led delay of his confirmation and a filibuster before joining the 7th Circuit. He was labeled as extreme because of his rulings as a judge in the Southern Indiana District Court regarding prayer and abortion.
Also, former Indiana Justice Myra Selby was nominated by Obama in 2016 and, if confirmed, would have been the first person of color from Indiana to serve on the 7th Circuit. But then-Indiana Sen. Dan Coats blocked her nomination and she did not get a hearing before the Senate Judiciary Committee.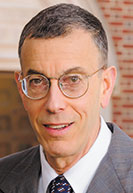 At the time, Tobias publicly called for the Senate to confirm Selby to the appellate court.
Tobias said he does not see anything in Pryor's background that could hinder her confirmation. While Pryor did serve as a deputy public defender for the Arkansas Public Defender Commission, Tobias said he does not expect that to fuel any backlash against her nomination.
Judge Ketanji Brown Jackson was grilled by Republican senators during her U.S. Supreme Court confirmation hearing for her work as a public defender representing terror suspects. But Tobias noted Pryor worked just one year as a public defender.
"She did that right at the beginning of her career, right after her clerkships, so that's pretty far in the past," Tobias said. "I can't image in a year she was involved in that many controversial cases."
However, Pryor may have just been assigned to a high-profile case. PACER, the federal online docket, is listing her and Judge Jane Magnus-Stinson as presiding over the lawsuit challenging the state's new law barring transgender girls from participating on girls' sports teams.
Even so, the absence of any controversies in Pryor's legal career and the Senate's current pace of judicial confirmations has Tobias expecting a quick turnaround. Pointing to the two individuals who were nominated in for the 1st and 2nd Circuit Courts and had their hearings this past week, the law professor said he anticipates Pryor could go before the Judiciary Committee in June and have a floor vote as soon as August or September.
Should Pryor be confirmed, she will join a 7th Circuit that is being diversified under the Biden administration.
Judge Candace Jackson-Akiwumi, a Black woman, was confirmed in June 2021. Also, Northern Illinois District Court Judge John Z. Lee was nominated in April  and, if confirmed, will be the first Asian American to sit on the Chicago appellate bench.
According to the Judiciary Committee's website, Pryor's nomination has been received but a hearing has not been scheduled.
Indiana Lawyer reporter Katie Stancombe contributed to this report.
Please enable JavaScript to view this content.