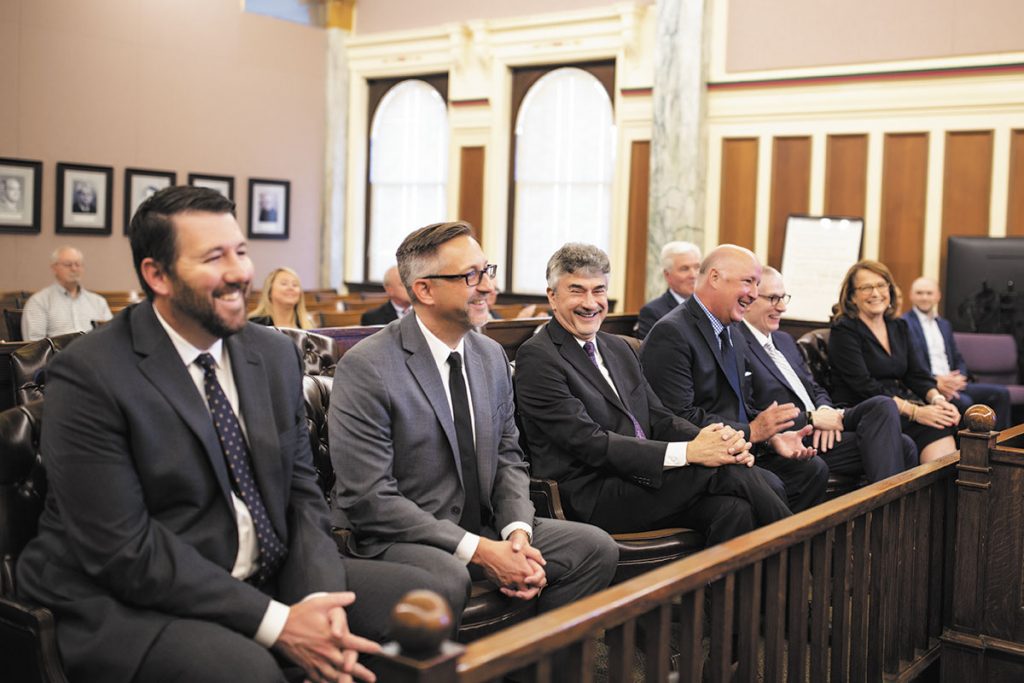 Retired Indiana Supreme Court Justice Steven David has joined the law firm of Church Church Hittle and Antrim.
David joined CCHA Law as of counsel and will contribute to the firm's mediation, appellate, litigation, family and business law practices.
The move comes after David retired from the Indiana Supreme Court last August after serving there for nearly 12 years. The retired justice, who now serves as a senior judge, said he hopes to offer clients and fellow attorneys a wide range of alternative dispute resolution options, as well as serving as an advocating for clients in other areas.
"I am very excited to join one of Indiana's best law firms," David said in a news release. "It is a tremendous opportunity, and I am humbled to be a part of Church Church Hittle and Antrim."
Prior to joining the Supreme Court, David served 12 years as a Boone Circuit Court judge and spent 28 years in the military. That included serving in the U.S. Army Judge Advocate General's Corps on active duty until 1986, and then on reserve duty until 2010, with two post-9/11 mobilizations to Iraq and Guantanamo Bay.
"We are delighted to welcome Justice David to our practice," Doug Church, partner at CCHA Law, said in the news release. "His accomplishments as lawyer, soldier, judge, and justice are widely known and appreciated, but of equal importance to us is his commitment to the rule of law and the priority of service to our clients."
CCHA Law is the oldest law firm in Hamilton County and provides a wide variety of legal services with offices across the state, including in Noblesville, Fishers, Fort Wayne, Tipton, Merrillville, Westfield and Zionsville.
Please enable JavaScript to view this content.