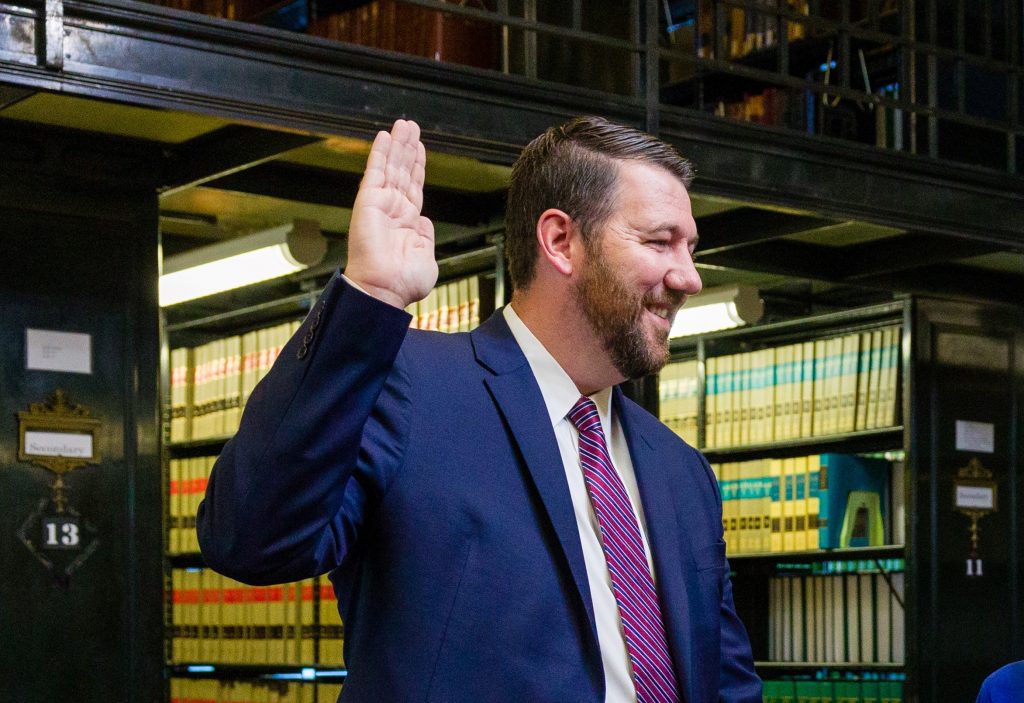 An official robing ceremony will be conducted for the Indiana Supreme Court's newest justice next week, tying the bow on the appointee's journey to the state's highest court.
Justice Derek R. Molter's robing ceremony will begin at 2 p.m. Nov. 1 in the Indiana Supreme Court courtroom at the Statehouse in downtown Indianapolis.
The one-hour ceremony will include remarks from Indiana Chief Justice Loretta Rush, Court of Appeals of Indiana Chief Judge Cale Bradford and Indiana Gov. Eric Holcomb.
Molter will recite the ceremonial oath during the robing ceremony, where his official courtroom portrait will also be unveiled.
Members of the public are invited to watch a webcast of the ceremony online.
Molter was formally sworn in as Indiana's 111th Indiana Supreme Court justice on Sept. 1 during a private ceremony.
He was appointed the Indiana Supreme Court to succeed retiring Justice Steven David, who moved to senior judge status upon leaving the bench at the end of August.
Before becoming a justice, Molter had joined the Court of Appeals in October 2021. He was selected by Holcomb to fill an open spot on the lower appellate bench created by the retirement of Judge James Kirsch.
Please enable JavaScript to view this content.