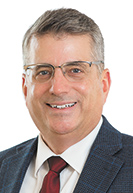 By Dennis Schell
Patent attorneys who assist clients in developing patent portfolios, particularly directed to software/computer-implemented inventions, have had an interesting and often frustrating decade dealing with patent subject matter eligibility under 35 U.S.C. 101. Although such cases sometimes cite earlier cases, the significant developments in judicially created exceptions that brought us to the current challenging state came in two sets of three proximate U.S. Supreme Court cases: Benson (1972), Flook (1978) and Diehr (1981); and Bilski (2010), Mayo (2012) and Alice (2014). The present struggle of drafting patent applications and arguing specifically to overcome Section 101 patent eligibility rejections from the U.S. Patent & Trademark Office largely developed after the Bilski decision.
Ineligible patent subject matter includes claimed inventions directed to abstract ideas, laws of nature, and natural products and phenomenon. Offending abstract ideas broadly include mathematical concepts, methods of organizing human activity, and mental processes. For example, patent claims directed to a software program executed on generic computer hardware and automating the management of a bingo game has been held patent ineligible. Planet Bingo v VKGS (Fed. Cir. 2014).
At the beginning of my practice of law 20 years ago, I never thought my patent prosecution work would be akin to a tax attorney's work of analyzing a client's facts and circumstances and locating an analogous IRS letter ruling and other written determination to base a tax opinion on, but in my view, that is the current state of practice around Section 101 patent eligibility. A frustrating and fractured hodge-podge of various rulings provide no consistent rule on eligibility and little coherence in the complex patchwork used to analyze what is in and what is out. It was inevitable things would boil over, and now they have.
Enter American Axle & Manufacturing, Inc. v. Neapco Holdings LLC, et al. (Fed. Cir. case 2018-1763, decided July 31, 2020). The patent at issue, U.S. Patent No. 7,774,911, owned by American Axle, claims a method of manufacturing a mechanical system using a liner to attenuate multiple modes of vibrations of a hollow driveline shaft. It seems easy enough until you consider that a law of physics can be used to describe and solve problems involving vibration, and patent claims directed to an algorithm alone is one of the categories of patent-ineligible subject matter. There are some interesting twists in this case. No algorithm was explicitly claimed in the patent, and the question of eligibility rarely arises in the mechanical arts.
The Federal Circuit held some of American Axle's claims patent-ineligible and referred another claim back to the district court for further proceedings. Patent owner American Axle responded by filing a petition for rehearing en banc. A per curiam order issued July 31, 2020, denied the petition on a 6-6 split, revealing that the Federal Circuit is very fractured on the relevant patent eligibility issues, particularly on the proper framework for analysis. Judge Timothy Dyk was joined by Judges Evan Wallach and Richard Taranto in a first concurring opinion; Judge Raymond Chen was joined by Judge Wallach in a second concurring opinion; Judge Pauline Newman was joined by Judges Kimberly Moore, Kathleen O'Malley, Jimmie Reyna and Kara Fernandez Stoll in a first dissenting opinion; Judge Stoll was joined by Judges Newman, Moore, O'Malley, and Reyna in a second dissenting opinion; Judge O'Malley was joined by Judges Newman, Moore and Stoll in a third dissenting opinion; Judge Alan Lourie dissented without an opinion; and Chief Judge Sharon Prost and Judge Todd Hughes apparently concurred with the denial without joining an opinion.
American Axle then filed a petition for writ of certiorari with SCOTUS in December 2020. Neapco filed its brief in opposition on March 31. It is telling that 10 amicus curiae briefs were filed by several bar associations, AUTM (formerly the Association of University Technology Managers) and other associations and interested parties. A strong brief was filed by U.S. Senator Thom Tillis, ranking member of the Senate Committee on the Judiciary, Subcommittee on Intellectual Property, Hon. David J. Kappos, former director of the USPTO, and former Federal Circuit Chief Judge Paul R. Michel. The brief is very pointed:
"The undue confusion and uncertainty in outcome-predictability in patent cases has become so ubiquitous as to render the U.S. patent system unstable and unreliable at its core across a spectrum of industries including those upon which the United States depends for the good health and well-being of the citizenry and its national security … . Failure to address and clarify Section 101 patent eligibility threatens America's ability to maintain its leadership role in innovation, defense, and economic superiority on the global stage."
I consider there to be three primary failings in the present state of the law. First, various court opinions appear to advance a policy bias against patenting inventions that are implemented using software and processors rather than more classic technology such as mechanisms, chemical compositions and discrete electrical circuits. From a public policy perspective, the choice of technology type(s) used by an inventor to implement the functionality of an idea should have no bearing on patent eligibility.
Second, much of the analysis finding claims patent-ineligible could be replaced by the more predictable and consistent analysis for rejections under the requirements of 35 USC 103 (nonobviousness), 112(a) (written description/enablement), and/or 112(b) (definiteness). Substituting Section 101 rejections for these other requirements for patents is likely in part because of the way in which the law has developed for Section 101 patent eligibility. Some considerations in the present legal framework overlap with these other statutory requirements for patents. To the extent the tests and considerations for separate conceptual and statutory requirements can be made more distinctive, they should be.
Third, absent SCOTUS providing a clear test or set of tests to determine patent eligibility, lower courts have filled that vacuum with a patchwork of analysis that lacks consistency, continuity, and predictability. While most view the Federal Circuit as an expert in patent law, it's not surprising that the various decisions of various panels considering varying facts and circumstances has led to the current challenging state of the law.
The collective message in the amicus briefs to the Supreme Court appears to be: You've created this mess, it's gone on long enough, please fix it now. However, the critiques of the current state of the law go well beyond the particular more narrow issues in the cert petition. Should SCOTUS fail to take up the matter now or fail to address the broader issues and provide a more cogent framework for Section 101 patent eligibility in its determination, I expect the next round of significant news on the subject to be Congress stepping in and acting.
A legislative remedy could be interesting, as the problem is rooted largely, though not exclusively, in the framework of legal analysis rather than the text of the statute. To what level of specificity would the text of the statute need to be rewritten to not only clear the slate, but to also set a better path forward for patent eligibility analysis? So far, advocacy groups have displayed restraint waiting on courts to redirect. With such a divided opinion below, strong urgings from the amici, and a contemporaneous petition for cert pending for a Section 101 patent eligibility case in the life sciences — Ariosa Diagnostics, Inc., et al., v. Illumina, Inc., et al. — I'm hopeful SCOTUS is up to the tough task before it.•
• Dennis Schell is a member at Frost Brown Todd LLC. Opinions expressed are those of the author.
Please enable JavaScript to view this content.