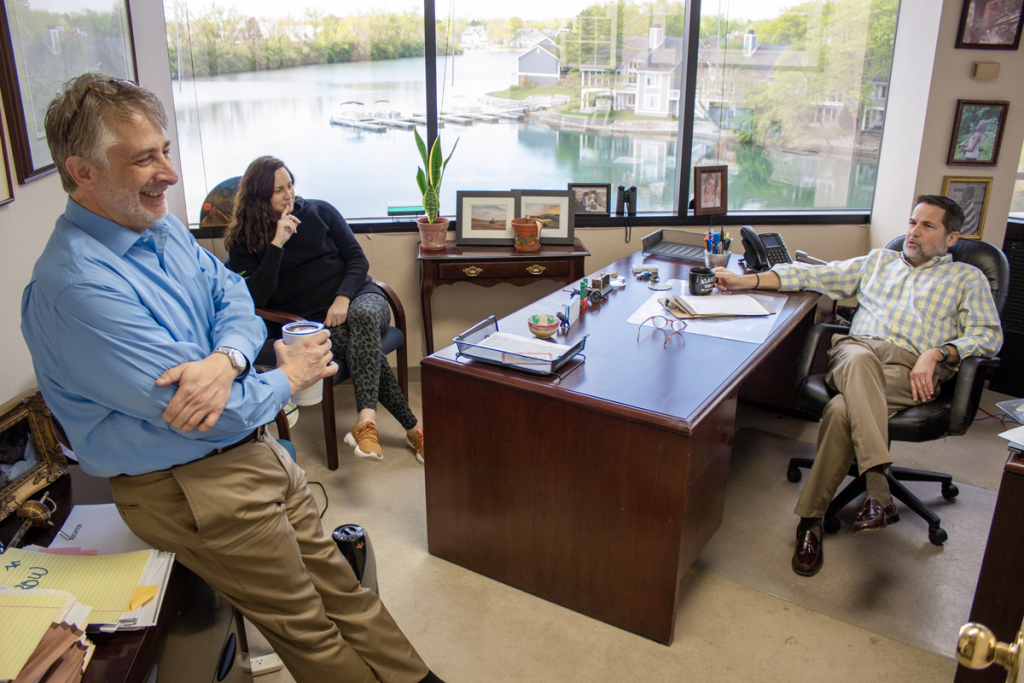 Carl Becker has no problem rattling off some of the advantages of working at a smaller law firm — like it's a pitch he's given before.
First off, Becker said, the future lawyers coming out of law school have an opportunity for more direct contact with clients, something he said isn't necessarily true at larger law firms. It's a chance to learn what a client's goals are.
Becker would know. In 2002, he started what is now Becker Bouwkamp Walker P.C., which has five attorneys and four staff.
"We run lean and mean," he said.
Before that, Becker was an in-house attorney after starting his career in the early 1990s at what was then Krieg DeVault Alexander & Capehart. He said he remembers being the 45th attorney hired there in 1991.
Next on Becker's pitch list is transparency.
It's important not to "hide anything" from younger attorneys and laterals, he said — including finances — with the goal of putting them in a better position if they want to someday start their own firm. He called it a peek into how the "backroom" of the company works.
Then there's the mentorship.
It can sometimes feel like "you're a little more of a cog in a big machine" at larger firms, he said, whereas at a smaller firm, it's easier for everyone to feel like they're on the same team and working toward a common goal.
As larger firms tout heftier pay packages and perks partly designed to get attorneys excited to come back to an office post-pandemic, those who run and work at smaller firms are trying to show that they have their own advantages, too.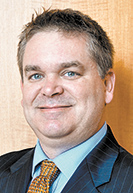 Indiana State Bar Association Executive Director Joe Skeel said in some ways, smaller firms are in a better position to make the necessary changes that can make working there a more attractive option.
Skeel has been paying attention to trends in hiring and what employees value for about 20 years now — although he said he doesn't know if he'd call it "research," necessarily. But what he's found is that younger attorneys don't generally desire the high-figure salaries and prestigious titles that older attorneys do, which is good news for small firms that would have a hard time competing in a dollars competition.
Skeel has a presentation called "Boomers to Zoomers: Recruiting and Retaining Today's Workforce." The presentation includes advice on what employers can do to "provide happiness," including things like giving flexibility for family and personal life, offering professional development opportunities and taking an honest interest in employees' lives.
And when it comes to something like offering remote work, Skeel said the volume of workers at a small firm makes it more practical to implement that kind of policy.
"Solo and small firms are in a good position to pivot quicker," he said.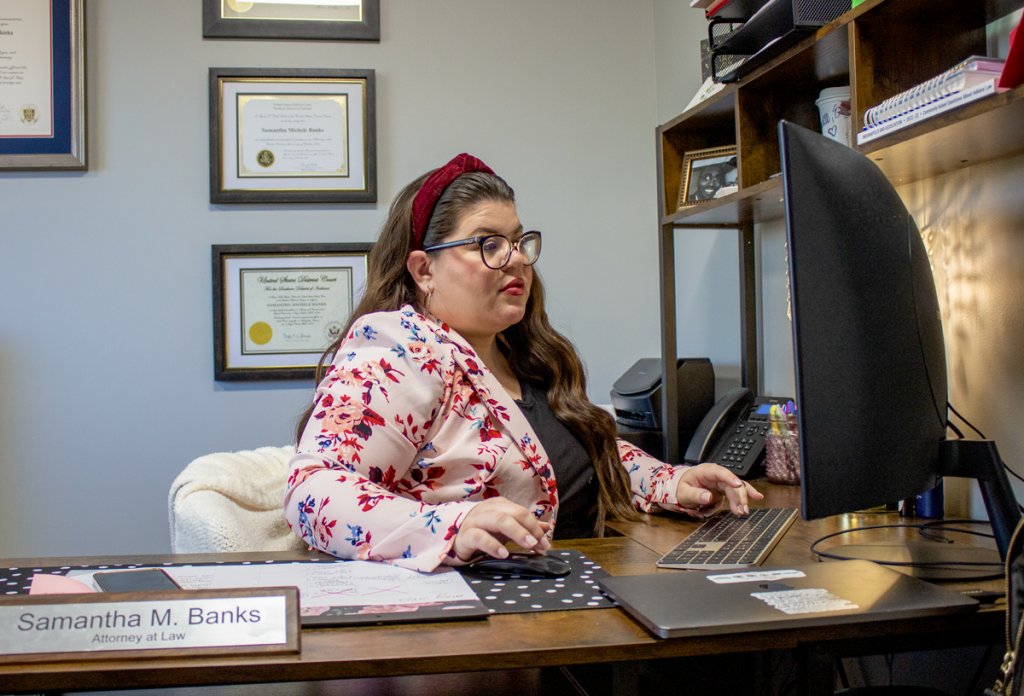 'I am just a hustler'
Family law attorney Samantha Banks started a solo firm, Agape Legal, in March after spending about a year working for a smaller firm in Noblesville.
There's nothing bad to say about where she used to work, Banks said, adding that she especially valued the mentorship she received.
"I am just a hustler," she said, "and I just wanted freedom to do it my way. I just decided to go for it."
Banks now works out of an office in a coworking facility in Carmel and likes the fact that she has more freedom to take her work anywhere: home, a coffee shop, the office, etc. Plus, Banks said it's nice to be able to be more selective about which cases she's willing to take.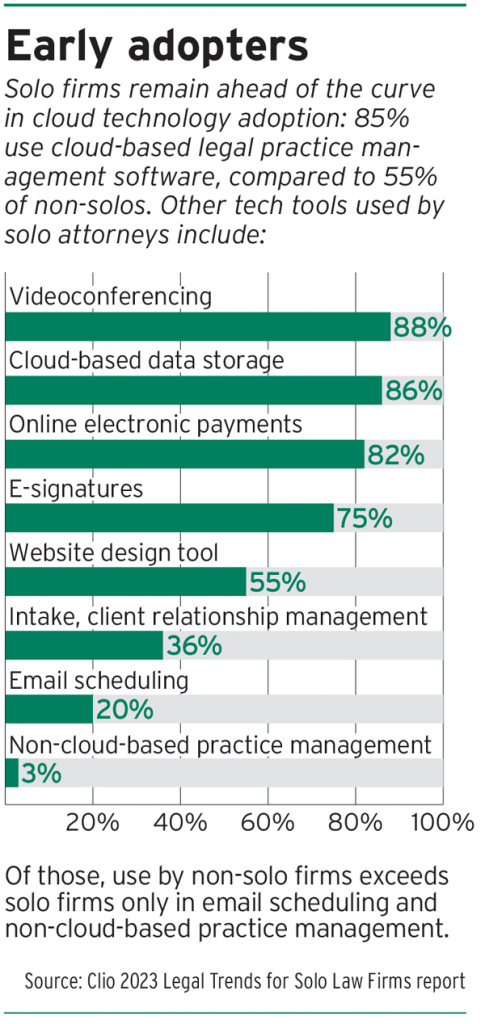 "I run the show," she said.
Coming out of law school in 2021, Banks said she could see the gap between what bigger and smaller firms could offer, the most obvious being money. But while a big firm could offer perks like a larger salary, Banks said she found something else at a smaller firm: experience.
"I actually got to learn how to be a family law attorney and how to be a good one and a true advocate for my clients," she said.
As a mom to three girls, Banks said something else she enjoyed about her time at a small firm was flexibility.
"I'll take that over fancy gadgets any day of the week," she said.
Weighing the difference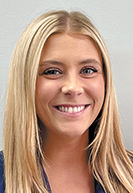 Molly Lokitis is also a recent law school graduate and is now an associate attorney at Harwell Legal Counsel, a criminal and family law firm in Indianapolis. Lokitis was previously an attorney with the Marion County Public Defender Agency, but she said she knew she wanted to go into private practice and stay in criminal defense.
Lokitis readily admits her salary isn't quite the same as some of her friends' at bigger law firms, but she said there are other benefits that mean more to her.
If there's a day she wants to do charity work, for example, Lokitis said she can do that and still get paid for the day. Plus, she said it's easier to get to know people on a more personal level, and she likes being part of a smaller team where people can toss ideas back and forth.
Juxtapose that with a job with more money, and Lokitis can see the difference.
"Is it worth the title? Is it worth the couple extra bucks?" she asked. "For me, no."•
Please enable JavaScript to view this content.