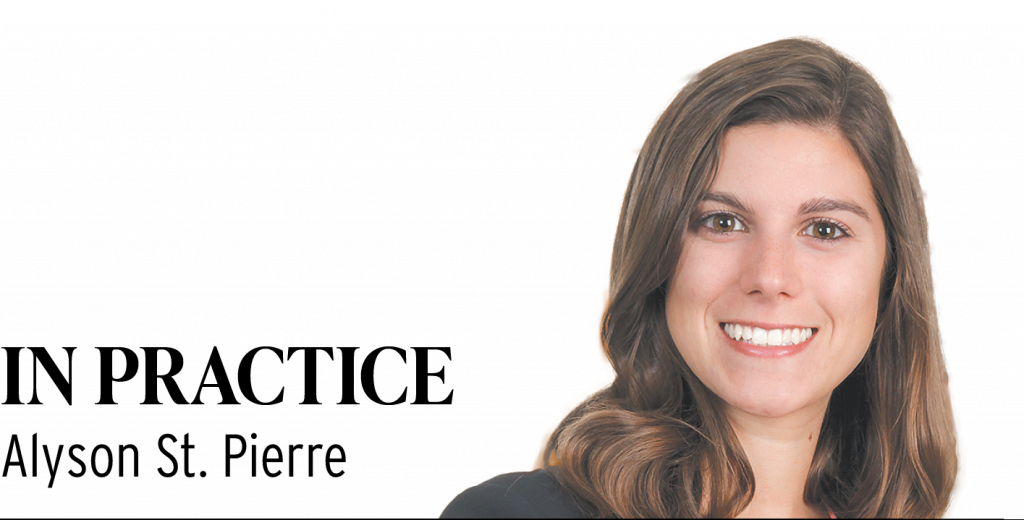 On March 3, Gov. Eric Holcomb signed into law the much-debated House Enrolled Act 1001, now Public Law No. 1-2022. However, the version of the bill signed by Holcomb was missing one of its most-discussed provisions.
Previous versions of HEA 1001 provided that any worker could be granted a religious exemption to a vaccine mandate without employers inquiring into the validity of the employees' claims. Had that version of the bill passed through the General Assembly and been signed by Holcomb, Indiana employers would have clear marching orders when it came to religious exemptions from vaccine mandates. But that provision was hotly contested and, ultimately, removed from the version of the bill that is now law in Indiana. So the question remains: What should Indiana employers do when they receive a request for religious exemption from a COVID-19 vaccine mandate?
Title VII of the Civil Rights Act of 1964 protects against religious discrimination, including unequal treatment and harassment on the basis of religion. Title VII also requires that an employer reasonably accommodate an employee's sincerely held religious beliefs or practices, unless doing so would impose an undue hardship on the employer. But how does an employer determine what accommodation may be reasonable? When are religious beliefs considered to be sincerely held? And what might constitute an undue hardship?
For starters, the religious beliefs protected by Title VII include beliefs of traditional, organized religions such as Christianity, Judaism, Islam, Hinduism and Buddhism, as well as beliefs that are not common or related to a formal sect or religious group. Even the beliefs of atheists or people commonly thought of as non- or anti-religious can constitute religious beliefs protected by Title VII. The concrete distinction is between protected religious beliefs and unprotected social, political, economic, scientific or other personal beliefs.
In most circumstances, employers will presume a religious belief is sincerely held if professed by an employee, but the line between sincerely held religious beliefs and political, social, scientific or personal beliefs is especially blurred in the context of COVID-19 vaccinations. As a result, an employer may have reason to ask the requesting employee for more information to understand or evaluate the sincerity of the religious belief underlying the employee's request for exemption. The employer should only ask for additional information if it needs clarification on how the employee's religious belief conflicts with the vaccine mandate or has an objective reason to question the credibility of the employee's request. For instance, if the employee made a request for the same accommodation based on purely personal reasons before submitting a request for religious exemption, the employer may have reason to question the credibility of the employee's professed religious belief. Another situation where an employer may want to seek additional information is if an employee requests a religious exemption but bases his or her request on political or scientific reasoning.
According to Title VII, if the employer has no objective reason to question the sincerity of the claimed religious belief or the employee provides additional information clarifying any initial reason for doubt, then the employer must reasonably accommodate the religious belief, unless doing so would impose an undue hardship on the employer.
Undue hardship in the context of religious accommodations means more than a minimal burden and may be determined based on factors like the type of workplace, the nature of the employee's duties or the monetary cost of the accommodation in relation to the size and operating costs of the employer. Other relevant considerations include whether the available accommodations would cause a lack of necessary staffing or jeopardize the health or security of other workers.
No Indiana court has yet determined whether granting a religious exemption to a COVID-19 mandate would impose an undue hardship on an employer. However, the federal court sitting in Indianapolis has previously observed that undue hardship has routinely been found in cases where the proposed accommodation would either cause or increase safety risks in the workplace.
Even if having an unvaccinated employee in the workplace would impose an undue hardship on an employer and the religious exemption is, therefore, denied, the employer should consider other accommodation alternatives before taking action against the employee. For example, perhaps the employer's business allows for employees to work from home, which would negate concerns about unvaccinated individuals entering the workplace. In those circumstances, the employer would likely need to offer a remote working arrangement to the employee as an accommodation.
In the event that exemption from a vaccine mandate would impose an undue hardship on the employer and no other reasonable alternatives are available, or the employee refuses other alternatives, then the employer may deny the employee's request for a religious accommodation and, if necessary, consider actions such as terminating or placing the employee on unpaid leave.
As the pandemic evolves, issues like vaccine mandates and religious accommodations will continue to arise. Employers wishing to stay abreast of current COVID-19 developments should consult legal counsel and may wish to seek available guidance from federal and state agencies like the Equal Employment Opportunity Commission. Dinsmore & Shohl LLP has amassed a variety of resources in its COVID-19 Business Strategies Hub.
Additionally, employers with multistate operations should be aware of state and local laws impacting operations outside Indiana. While Indiana may not have addressed religious exemptions in the final version of HEA 1001, other states have implemented or are actively considering similar provisions.•
__________
Alyson St. Pierre is an associate in Dinsmore & Shohl LLP's Indianapolis office. Opinions expressed are those of the author.
Please enable JavaScript to view this content.