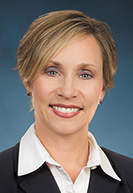 By Alexandra Sylvia & Andrea Townsend
Buying commercial real estate requires special attention to potential environmental problems and the laws that regulate them. Unknown environmental problems can impact your client's transaction by reducing property values, restricting proposed uses, eliminating financing, and subjecting an unknowing buyer to potential environmental liability just by coming into the chain of title. A lawyer advising a buyer of commercial real estate must identify and resolve existing or potential environmental problems or risk an unhappy client.
However, a property with environmental problems can provide unique opportunities for the careful practitioner to be of special assistance to prospective buyers. Savvy clients who understand environmental risks can successfully acquire and develop properties under favorable terms while limiting their liability exposure.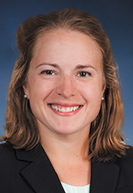 Identifying potential environmental problems
The most useful way to begin an environmental analysis is to look at the essential elements of what is to be transferred. All real estate transactions should review a site's: (1) soil, (2) water, (3) air, (4) waste, and (5) historic uses and improvements on the property. Questions to ask include:
• Soil/Water: Is there contamination? If so, what type? Are there or have there been any underground or above ground storage tanks?
• Water: Are the water resources permitted and adequate for the client's proposed use?
• Air: Are there any air pollution restrictions on the client's proposed use? Are there any indoor air quality or vapor concerns for existing or proposed structures?
• Waste: How has waste been managed on the property?
• Use: Are there signs of contamination from prior operations from onsite or off-site? Is any building free from asbestos, radon, or lead? Are the present or the client's potential future operations permissible? What's the scope and impact on future development of any environmental restrictive covenant in place?
While this list of considerations is not exhaustive, it does provide a good framework to begin the due diligence process.
Understanding key environmental laws
In addition to determining whether there are environmental problems associated with a site, it is equally important to understand the key environmental laws that govern most environmental liabilities. Depending on the past uses of a property and the anticipated future development, the Clean Water Act, 33 U.S.C. § 1251, et seq. and the Clean Air Act, 42 U.S.C. § 7401, et seq. should be examined carefully. In addition, the following state and federal statues are also important to understand.
For hazardous substances: The Comprehensive Environmental Response Compensation and Liability Act ("CERCLA"), often referred to as the "Superfund" statute, imposes liability for the release or threatened release of "hazardous substances," which excludes petroleum. CERCLA imposes strict, joint and several liability on (1) the current owner or operator of a contaminated "facility" (included vacant property), (2) the owner or operator of a facility when it was contaminated, (3) those who "arranged" for the treatment or disposal of hazardous substances at the facility, (4) those who transported hazardous substances to the facility, and (5) those who generated the hazardous substances contaminating the property. See 42 U.S.C. § 9607(a). The most common defense to CERCLA liability is the "bona fide prospective purchaser" ("BFPP") defense, which elements are critically established during pre-acquisition due diligence. Failure to conduct an appropriate inquiry, including a Phase I site assessment, prior to taking title to a property could cost a prospective buyer a valuable liability defense.
For hazardous waste, petroleum, and USTs: The Resource Conservation and Recovery Act ("RCRA"), 42 U.S.C. § 6901, et seq., provides "cradle to grave" regulatory control over the generation, transportation, storage, treatment, and disposal of hazardous waste. RCRA also regulates solid waste disposal, the handling and disposal of medical or infectious waste, and underground storage tanks ("USTs"). RCRA not only regulates the operation of ongoing hazardous waste, it also controls the closure and post-closure of the waste management facility, imposing obligations that can last for years.
Indiana's solid waste regulations are codified in Title 329 of the Indiana Administrative Code. For non-UST petroleum releases, Indiana's Petroleum Facility Statute, Ind. Code 13-24, et seq. governs. For UST petroleum releases, Indiana's Underground Storage Tank Statute governs, providing that the "owner or operator" of a UST is liable for the costs of undertaking corrective action in response to a release from the UST. Ind. Code § 13-23-13-8(a). Should an owner of contaminated property that is not the responsible party undertake corrective action, the UST statute provides for contribution and the recovery of attorney fees. Ind. Code § 13-23-13-8(b). An important funding source for UST petroleum releases is Indiana's Excess Liability Trust Fund ("ELTF"), which will reimburse up to $2.5 million per eligible release for investigation and cleanup costs if all applicable requirements have been met, including payment of the annual tank registration fees and the applicable deductible. Ind. Code §§ 13-23-8-8, 91.3.
Assessing risk to protect your client
As a practitioner, you must not only assess potential environmental problems and associated liabilities but also protect your client through careful contract drafting.
Prior to deciding whether to bid on a property, enter into a confidentiality agreement with the seller to obtain the sensitive information you'll need to determine if the property meets the goals of your client's business needs or expansion. This also will aid in determining your client's risk tolerance.
In the letter of intent, clearly communicate the buyer's intent to assume or specifically exclude prior and future environmental problems. Also, set forth required due diligence parameters and the timeframe needed.
Negotiating the purchase agreement presents multiple options to protect your client. Clearly define what liabilities will be assumed by the buyer. If buyer is not assuming environmental liabilities arising from pre-closing ownership or operations, an escrow of certain purchase price funds may be appropriate to assure proper resolution of those liabilities post-closing, especially if the seller is a single-asset entity. Provide for a comprehensive due diligence period that includes the possibility of conducting subsurface soil and groundwater sampling. Outline the steps required by the seller if a reportable release is discovered and who will be responsible for conducting any required investigation and/or remediation at the property. Draft comprehensive indemnification language with shareholder guarantees to protect the buyer.
Brownfields opportunities
Another important tool to consider in a buyer's due diligence is using available brownfields opportunities. The Indiana Brownfields Program, in partnership with the U.S. EPA and the Indiana Department of Environmental Management ("IDEM"), provides opportunities for your client to take advantage of environmentally disadvantaged properties. For example, your client can request a "comfort letter" or "site status letter." A comfort letter is not a legal release from liability but does provide a written opinion to a prospective buyer for an exemption to certain liability if reasonable steps are taken. A site status letter can demonstrate that current levels of contaminants of concern substantially meet current cleanup criteria; however, it does not address the potential liability. These tools coupled with careful contract negotiation can provide another layer of protection to the buyer.
Conclusion
Your next real estate transaction with environmental issues may present a unique opportunity for your client as a buyer. With the selection of knowledgeable legal counsel and through proper due diligence, a buyer can assess the risks of acquiring a commercial property and take advantage.•
• Alexandra Sylvia is a partner who chairs the real estate group and Andrea Townsend is an associate at Plews Shadley Racher & Braun LLP. Opinions expressed are those of the authors.
Please enable JavaScript to view this content.