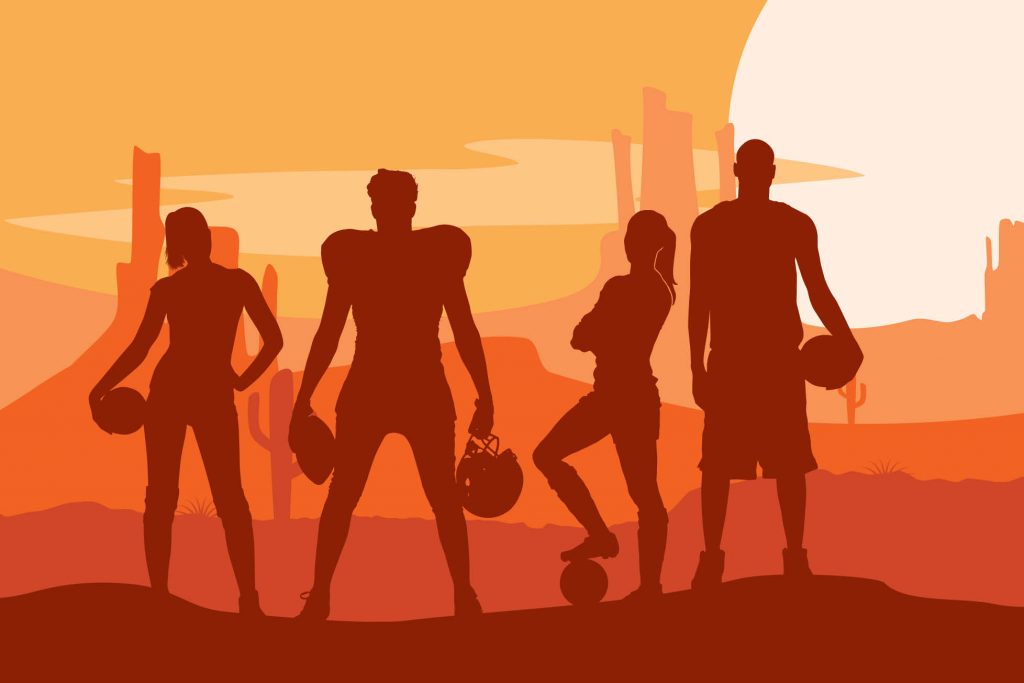 When the final opinion came down from the country's highest court this past summer, it took fewer than 10 days for a more than half-billion-dollar industry to materialize.
On June 21, 2021, the Supreme Court of the United States unanimously ruled the National Collegiate Athletic Association couldn't prohibit athletes on teams at member schools from receiving certain education-related compensation.
In affirming the 9th Circuit Court of Appeals' opinion in NCAA, et al. v. Alston, et al., college athletes were given the green light to get paid for their names, images and likenesses.
By June 30, the NCAA had released an interim NIL policy, providing general guidelines as to how universities and athletes could approach NIL business ventures while also complying with existing NCAA bylaws prohibiting "pay-for-play" arrangements.
Since that interim policy went into effect on July 1, multiple Indiana lawyers have described NIL as the "Wild, Wild West," as athletes, brands and universities all navigate the new, mostly unregulated, market.
A December 2021 white paper, "How Brands Can Leverage NIL in 2022," released by the sports business website Front Office Sports and Opendorse, one of the leading NIL companies in the country, found that 28 states had enacted legislation or had an executive order pertaining to NIL in place, while eight states had regulations set to take effect within the next four years.
Indiana was not one of those states.
With no federal or state laws and the NCAA limited in its ability to oversee the deals, and with no clear policy of how it will address violations, attorneys are finding their places as the industry continues to grow — an industry that, according to the white paper, will see more than $579 million in NIL deals signed in the first 12-month period ending July 1, 2022, alone.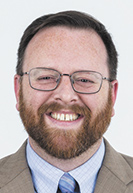 New territory
Prior to the interim NIL guidelines, the NCAA was considering multiple policies, according to Todd Shumaker, a partner in Church Church Hittle & Antrim's sports law practice group.
Thus far, Shumaker said most of what's coming across his desk is contract review from businesses and athletes. Additionally, he has worked with schools in helping craft policies.
Shumaker said once the interim policy was released, many Indiana colleges were "caught off guard" because of how relaxed the rules seemed to be compared to some of the proposals on the table.
"What we saw early on was a lot of maybe scrambling around (by) schools," Shumaker said, "just trying to kind of decide where they wanted to be, and then what a set of policies might even look like, and then also how they could go about educating both their athletes and kind of their donor base and their communities as quickly as possible."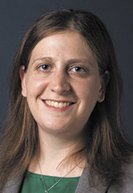 Jackie Flint, an attorney with Riley Bennett Egloff LLP and chair of the Indianapolis Bar Association's Sports & Entertainment Law Section, said NIL, at its core, is intellectual property.
"(NIL) is a fancy way of looking at the right of publicity, which I think is something that most people don't think of when they think about intellectual property, but it is a big part of it," Flint said, referencing Indiana Code Article 36. "And I think it's coming more to the forefront and the mainstream with the name, image and likeness components we're seeing now."
Due to a fear of having a competitive disadvantage, some states with NIL laws already in place are looking to rewrite or repeal their laws, The Associated Press reported.
Nathaniel Grow, a business law and ethics professor at Indiana University and the Kelley School of Business' Yormark family director of the Sports Industry Workshop, said one of the interesting components of NIL is how athletes and universities are figuring out the best policies for using a college's related trademarks.
"Some people have been viewing it as a zero sum — like every dollar that goes to (an athlete) at IU is one less dollar that is going to go to IU generally," Grow said. "But other people have said, well, if you kind of package those and have a star player appear on your television commercial, it is more valuable if they're wearing the school uniform than if they're not. … So you could get into more sophisticated, advanced partnerships, having the school sign on as well, in which case would be trademarks."
While the current interim policy allows for flexibility in crafting rules for each NCAA institution, there could be future issues with the variety of state laws.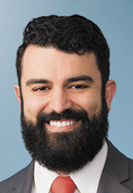 "If we're representing corporations or clients generally who are trying to engage in this activity, we're then having to kind of stay abreast of the state of the most restrictive laws and crafting best practices that will help them stay in bounds no matter where they're trying to contract," said Abe Jentry Shanehsaz, an associate at Faegre Drinker Biddle & Reath. "One element of this that's so tricky is that nobody really knows how it's going to play out if you have an athlete from Illinois, who signs with a college in California, but flies down to Florida to engage in NIL activities. It just kind of creates this web of conflicts-of-law issues."
Currently, universities are not required to link athletes to outside counsel while working on NIL deals, though some do have programs to assist the athletes.
Spreading the money out
While larger deals exist — such as a high school football player who could make more than $8 million in NIL by his junior year of college, according to The Athletic — most of the agreements lawyers have seen are lower-dollar deals.
The distribution of money being used on the deals has gone mostly to football players, who have receivied 47.1% of the investments, followed by women's basketball (27.3%), men's basketball (15.6%), women's volleyball (2.4%) and baseball (1.1%), according to Opendorse.
Of the deals in place, Opendorse data show 24.4% of the deals have been "multi-activity" endorsements, 23.1% were for licensing rights, 21.7% were for posting content and 14.3% were for content creation.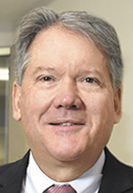 Fred Glass, a partner at Taft Stettinius & Hollister in Indianapolis and former Indiana University vice president and director of intercollegiate athletics, said he feels attorneys can play a crucial role in NIL deals.
"I think it's critical that the students get advice from a lawyer," Glass said. "… There's unfortunately already examples of maybe unscrupulous agents or business folks that sign kids up in a way that they don't really know what they're getting into. And so, for a few pizzas, they're signing away their future name, image and likeness rights.
"… Students would be well advised to have legal counsel, and I think there's opportunities for lawyers in this space to provide those services," he continued.
Not all NIL deals are strictly for-profit, however.
Glass is providing legal counsel for the nonprofit Hoosiers for Good Inc., organized by Cook Group President Pete Yonkman, which will connect Indiana charities with IU athletes. Athletes will get paid for NIL, but the nonprofits won't be charged, according to the Indianapolis Business Journal.
The NCAA is expected to have a preliminary report on the impact of NIL by April and a final report by June.
The association has requested federal help on the NIL issue, but Congress has yet to act.•
Please enable JavaScript to view this content.