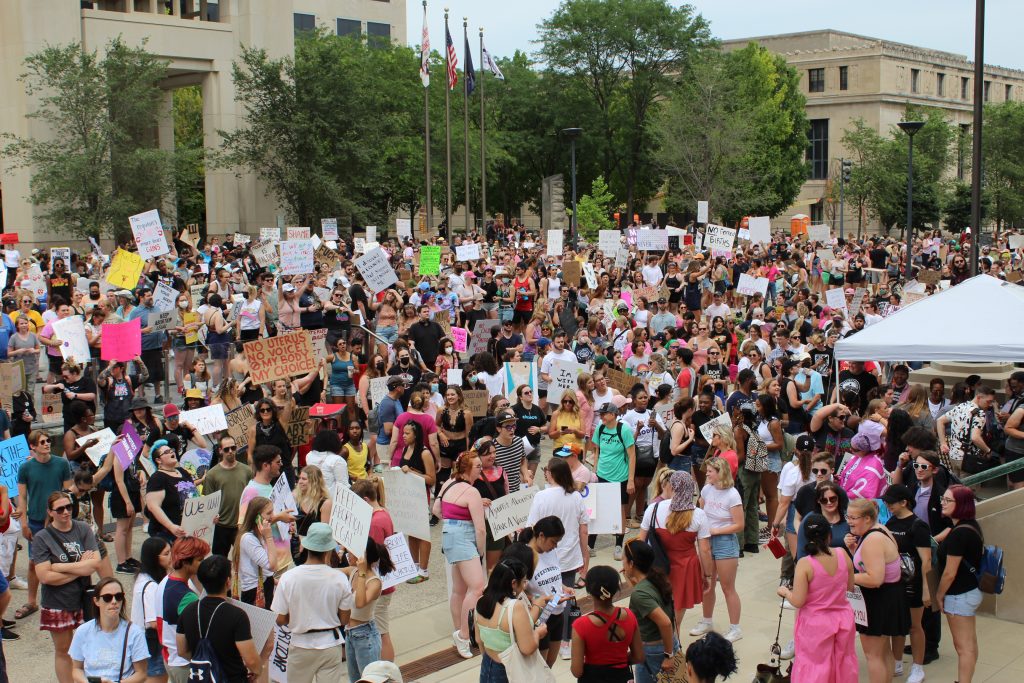 The Marion Superior Court has become the second trial court to block Indiana's near-total ban on abortion, this time on the grounds that the law violates the state's Religious Freedom Restoration Act.
In a 43-page ruling issued Friday in Anonymous Plaintiff 1, et al. v. The Individual Members of the Medical Licensing Board of Indiana, et al., 49D01-2209-PL-031056, Judge Heather Welch ruled Senate Enrolled Act 1 imposes a substantial burden on the plaintiffs' religious exercise.
"In this case, the State's arguments unfairly criticize the Plaintiffs' religious practices as subjective and minimize the importance of the Plaintiffs' religious beliefs which are permitted under RFRA," Welch wrote. "The Plaintiffs' religious beliefs are no more or less subjective than believing that a human being comes into existence at the moment that a sperm meets an egg or at the moment of birth."
Five anonymous plaintiffs and Hoosier Jews for Choice challenged Indiana's new abortion law, SEA 1. The plaintiffs, represented by the American Civil Liberties Union of Indiana, claim that the prohibition on most abortions violates their religious practices, including the belief that life begins at birth and that denying a pregnant woman the ability to obtain an abortion impinges on the inherent worth and dignity that is bestowed on every human being by the creator.
After the plaintiffs filed a motion for preliminary injunction, the trial court held oral arguments.
Friday, the court granted the plaintiffs' motion for a preliminary injunction. Along with substantially burdening the religious exercise of the plaintiffs, the court also found the state has not established either a compelling interest in enforcing SEA 1 against the plaintiffs or that SEA 1 is the least restrictive means to achieve its stated interest.
In her ruling, Welch noted some of the anonymous plaintiffs are avoiding becoming pregnant even though they would like to have children while others have curtailed having sexual intercourse or stopped altogether.
"It is undisputed that all of these actions have been taken solely due to S.E.A. 1, and they are actions that the Plaintiffs do not want to take," Welch wrote. "They have adopted these practices solely to avoid placing themselves in circumstances that would require them to exercise their religious belief, but where that exercise would be prohibited by S.E.A. 1. The government's pressure upon them to abandon their religious beliefs is clear."
Earlier this year, the Monroe Circuit Court enjoined the enforcement of Indiana's new abortion law, finding the statute violates women's right to privacy as guaranteed by Article 1, Section 1 of the Indiana Constitution.
The Indiana Supreme Court has accepted jurisdiction in that case — Members of the Medical Licensing Board of Indiana, et al. v. Planned Parenthood Great Northwest, Hawai'i, Alaska, Indiana, Kentucky, Inc., et al. — and has scheduled oral arguments for January.
Please enable JavaScript to view this content.