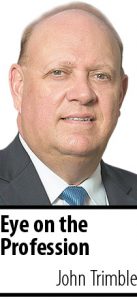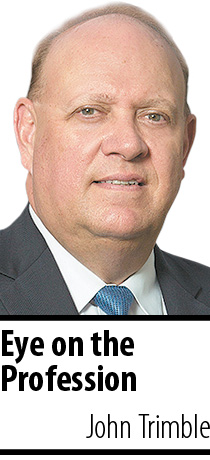 So, the story goes that the lawyer got his shotgun and walked out to the front steps of his law office and fired a shot to his left into the air. When no duck fell to the ground, he turned to his right and fired another shot into the air. Again, no duck fell to the ground. He reloaded and continued firing shots into the air in every direction. Sadly, no ducks were flying by, and his shots fell to the ground for naught. He got discouraged and gave up.
The story I have just described is sometimes referred to as "lawyer marketing." The real-world story is that lawyers join everything, attend every meeting and spend lots of time pursuing business with no strategy. When they fail to land a client or a case in a short period of time, they get discouraged and quit. Moreover, when they are not producing results, their supervisors and managing partners also give up.
Don't let this be your story!
In my last article, we addressed the steps to take to develop networking and social skills. Part of the message of the last article was that lawyers need to be strategic in how they spend their time. Good luck and being in the right place at the right time may land you a client, but most of the time, patience, persistence and a strategy are required.
In this article we will look at how to develop your substantive credentials. It is not enough these days to be smart and have an honest face. You need to have publicly available credentials so that a prospective client can trust that you will know how to handle their problem.
Here are some tips:
• If you want to develop expertise in a substantive area, then it helps if you have handled a matter or two and have a comfort level with the legal, procedural and factual issues you will encounter. If you don't have someone in your firm who can get you that experience, then you need to look for ways that you might volunteer to assist someone with a relevant case.
• It is imperative that you attend legal and industry seminars on the subject and that you keep a list of those seminars on your public bio (i.e., your website, Facebook page or LinkedIn page). Start with introductory topics and skills training and move up in complexity.
• Join general bar associations that have the substantive area within their committee structure and join the committee. If there is a specialty bar or an industry association for your substantive area, find them and join. Once you have joined, get the membership info on your bio and begin attending and meeting people.
• As you get involved in bar or industry groups, volunteer for assignments and small leadership opportunities. Get them on your bio. Then, be a reliable volunteer and begin moving up through the ranks.
• One of the almost immediate rewards of volunteering is that you will get the chance to speak and write. Once this happens, then you have real substantive content for your bio. If your presentations and writings are good, you will have the chance to do more, and you are on your way.
• Your presentations and your writings need to be posted to your social media accounts and linked to your website or other public bio. (As an aside, don't rely on Facebook or LinkedIn alone. Get a website if your firm doesn't have one.)
• As you develop your expertise, make sure your labels and descriptions at the top of your LinkedIn, Twitter and website accurately describe who you want to be. It is no secret that search engine optimization (SEO) is a big deal today. To the extent you can, you want your postings, your social media pages and your website to come up on the first page of the popular search engines. You can get there without paying for it, but it only happens if you are prolific and persistent in your postings.
• Lastly, it is not enough for you to post on your own social media. You need to selectively and persistently comment, like and repost or retweet the postings of others. In doing so, you will raise their awareness of you, and good things may come from that awareness.
All of these tips take time. So, be patient; be steady; be strategic; and be reliable. Start as early in your legal career as you can, but it is never too late to start.
Your time is precious. Be strategic and use it wisely. #WillYouBeThere?•
__________
• John Trimble (@indytrims) is a senior partner at the Indianapolis firm of Lewis Wagner LLP. He is a self-described bar association "junkie" who admits he spends an inordinate amount of time on law practice management, judicial independence and legal profession issues. Opinions expressed are those of the author.
Please enable JavaScript to view this content.