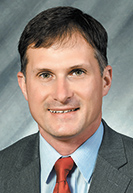 By Nate Uhl and Sid Bose
Businesses are increasingly facing lawsuits under the Americans with Disabilities Act (ADA) regarding whether their websites are accessible to persons with disabilities. According to a report in the National Law Review, more than 2,000 such lawsuits were filed in 2018, and plaintiffs are on track to file more than 3,000 lawsuits in 2019. The law that has developed throughout the country on web accessibility is not consistent, primarily with respect to two issues. First, does there need to be a nexus between the website and a physical location in order for the ADA's accessibility requirements to apply? Second, what standards will be used to judge whether a website is accessible? Recently, the United States Supreme Court declined an opportunity to address the law applicable to such claims, leaving businesses with little clarity as to what potential exposure they face.
The Domino's case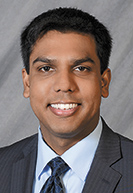 On Oct. 7, the United States Supreme Court denied a writ of certiorari filed in Domino's Pizza, LLC v. Guillermo Robles, letting stand a 9th Circuit decision permitting a web accessibility lawsuit to proceed. In Domino's, the plaintiff, a blind person, was unable to make a custom pizza order on Domino's website or mobile app. Plaintiff argued Domino's web content did not comply with Web Content Accessibility Guidelines (WCAG) 2.0, which according to plaintiff would provide him with equal access. The district court found the ADA applied to websites and mobile apps maintained by brick-and-mortar places of public accommodation like Domino's. But the court dismissed plaintiff's claim on due process grounds. In 2010, the Department of Justice (DOJ) issued a Notice of Proposed Rulemaking to establish web accessibility requirements. At the time of the trial court's decision, the DOJ had yet to issue a final rule. Shortly after the decision, the DOJ withdrew the notice and is no longer seeking to issue web accessibility rules. The trial court determined that allowing plaintiff to pursue a claim in the absence of any "meaningful guidance" from the DOJ "flies in the face of due process."
The 9th Circuit reversed the district court. It agreed there was a sufficient nexus between Domino's brick-and-mortar stores and the website and app for purposes of applying the ADA, because customers could use those tools to locate a Domino's location and order pizzas. But it disagreed with the trial court regarding due process. It opined that Domino's had fair notice that its website and app must comply with the ADA and that the lack of specific regulations did not eliminate Domino's statutory duties.
Application of ADA
The denial of the writ leaves open a critical question: Does a website have to be connected to a brick-and-mortar store in order for the ADA's accessibility requirements to apply? A number of courts have answered "no" to this question. Most prominently, a federal district court ruled that Netflix is subject to the ADA's accessibility requirements. Nat'l Ass'n of the Deaf v. Netflix, Inc., 869 F. Supp. 2d 196, 200 (D. Mass. 2012). Another federal district court determined that Scribd, a digital subscription service for e-books and magazines, is subject to accessibility requirements. Nat'l Fed'n of the Blind v. Scribd Inc., 97 F. Supp. 3d 565, 576 (D. Vt. 2015).
While the 7th Circuit has not taken a web accessibility discrimination claim head-on with respect to this issue, there are strong indications it would not require a connection to a brick-and-mortar store in order for the ADA accessibility requirements to apply. In Doe v. Mutual of Omaha Insurance Co., the 7th Circuit stated that the "core meaning of [the ADA], plainly enough, is that the owner or operator of a store, hotel, restaurant, dentist's office, travel agency, theater, Web site, or other facility (whether in physical space or in electronic space) that is open to the public cannot exclude disabled persons from entering the facility and, once in, from using the facility in the same way that the nondisabled do." 179 F.3d 557, 559 (7th Cir. 1999) (internal citation omitted).
Other circuits require some sort of nexus to a brick-and-mortar store. For instance, the 9th Circuit upheld the dismissal of web accessibility-based ADA claims filed against eBay, stating, "Because eBay's services are not connected to any 'actual, physical place[],' eBay is not subject to the ADA." Earll v. eBay, Inc., 599 F. App'x 695, 696 (9th Cir. 2015). Similarly, the 3rd Circuit upheld a grant of summary judgment on ADA-based discrimination claims in favor of the issuer of Discover credit cards, determining the alleged discrimination in no way related to any physical property of the issuer. Peoples v. Discover Fin. Servs., Inc., 387 F. App'x 179, 183 (3d Cir. 2010).
Determining accessibility
The accessibility standards typically debated in lawsuits are the WCAG, which have been developed by technology and accessibility experts and have been adopted by a number of federal agencies. In fact, the DOJ has required entities covered by the ADA to comply with WCAG in many consent decrees. While the DOJ abandoned the rulemaking process that could have given WCAG the force of law, a number of courts have ordered compliance with the WCAG 2.0. See Gil v. Winn Dixie Stores, Inc., 242. F. Supp. 3d 1315, 1316 (S.D. Fla. 2017); Andrews v. Blick Art Materials, LLC, 286 F. Supp. 3d 365, 370 (E.D.N.Y. 2017). But in a letter to Congress last year, the DOJ stated that "noncompliance with a voluntary technical standard for website accessibility does not necessarily indicate noncompliance with the ADA." Letter from Stephen E. Boyd, DOJ to House of Representatives (Sept. 25, 2018).
While WCAG are valuable in assessing web accessibility, there are issues assessing compliance with these guidelines, thereby making orders requiring complete compliance with them problematic. For starters, there are two primary sets of WCAG guidelines: WCAG 2.0, published in 2008, and its successor, WCAG 2.1, published in 2018. WCAG 2.1 include additional accessibility requirements for mobile apps and require consideration for individuals with cognitive disabilities and low vision. Each of the guidelines has three different levels of compliance: A, AA and AAA, with increasing requirements at each level. Generally, courts and DOJ consent decrees have specified WCAG 2.0, level AA as the level of accessibility that should be met. However, WCAG 2.1 will likely be cited by courts as they become more widely recognized. And plaintiffs certainly want the highest standard, AAA, to apply. This leaves multiple guidelines to choose from within WCAG, which is certainly a source of confusion.
More problematic is a business' ability to comply with each and every requirement of the WCAG, which consist of 13 guidelines and more than 60 testable success criteria. Does a business have to pass every single test in order to comply with the ADA? Or is passing 90% of the testable criteria enough? What if the website passes all tests using a new model screen reader but fails certain tests when viewed by an older screen reader? Or what happens if a company's website is accessible, but its mobile app is not (or vice versa)? None of these questions have been addressed by courts or the DOJ.
What's next?
The Supreme Court likely declined to take up the Domino's case due to a desire to give these issues more time to percolate in the lower courts and perhaps give the DOJ another opportunity to write specific rules regarding web accessibility. While it is unlikely that the DOJ will start the rulemaking process again in the near future, more caselaw should be issued in the coming year. The 11th Circuit is set to issue an opinion in Gil v. Winn Dixie Stores, Inc., a website accessibility case that went all the way through trial, in the near future. And given the volume of lawsuits that have been filed recently, additional district court cases will soon end up in the circuit courts of appeals. While these cases will provide important guidance, these issues will not be definitively resolved until the DOJ issues rules or the Supreme Court decides to address a web accessibility case.
In the meantime, companies should consider reviewing their public-facing websites for accessibility barriers and conformance with applicable WCAG requirements. Proactive planning to address accessibility barriers is not only good business, but can help save significant time and cost, as after-the-fact changes to a website may include complex coding or architecture changes. Companies should consider adopting an accessibility compliance program as part of their ongoing website development operations. If prior caselaw and DOJ commentary are indicative of the future, then in all likelihood most commercial websites will be treated as places of public accommodation and must be accessible to disabled individuals.•
• Nate Uhl is senior litigation counsel and Sid Bose is an associate at Ice Miller in Indianapolis. Opinions expressed are those of the authors.
Please enable JavaScript to view this content.