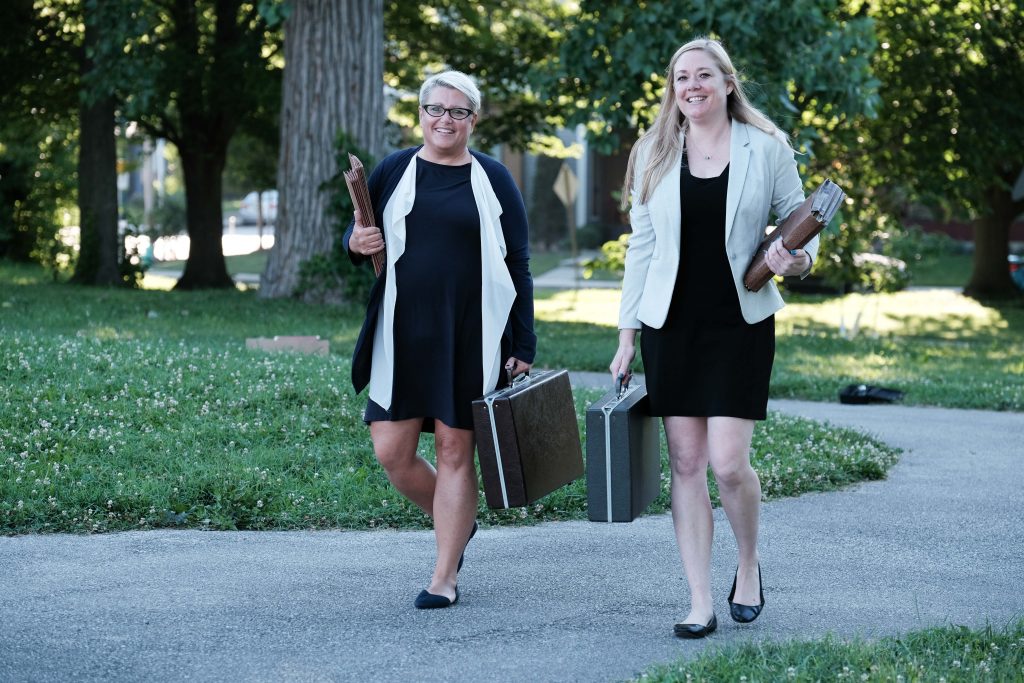 The Marion County Prosecutor's Office established the state's first Conviction Integrity Unit in January with the aim of identifying and correcting wrongful convictions in the state's largest county. Now, the two women leading its charge are fully immersed with sleeves rolled up.
Initially, Prosecutor Ryan Mears announced the CIU would consist of one attorney, an investigator and a paralegal. But when the decision on who to hire drew near, the combined defense experience of both Kelly Bauder and Jessica Cicchini changed his mind.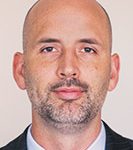 "I think the number one thing for us is to make sure we have the right pieces in place. And we do with them," Mears said.
"When he pitched it to us, he said he wanted us both because of our passion for doing investigations and getting to the bottom of things," said Bauder, one of the CIU's co-directors.
Bauder is an Indianapolis attorney who worked at the Marion County Public Defender Agency right out of law school, working her way up through the system over the next decade. While there, she spent the majority of her time doing major felony cases and trials.
A brief break from criminal defense most recently brought her to the Indiana Department of Education. But when the CIU position opened up, Bauder said it was like the job description was written for her.
"It was exactly the kind of things that I like to do," she said.
Jessica Cicchini, the CIU's other co-director, started her work with the public defender agency before graduating law school. Twelve years of experience later, her entire legal career has been devoted to criminal defense and major felonies. She also focused on major felonies in her role as assistant supervisor of the major felony division, often receiving high-profile homicides.
"I have always had a passion for the lone guy, the people who just aren't given the same opportunities or treated the same," Cicchini said. "We have a lot of those in our system."
Working together
When the women say they are co-directors of the new unit, they mean it.
"We take turns reviewing things and really split it up," Bauder said. "There is no real hierarchy — we do it all together, which is great."
Unlike Indiana's unit, most CIUs across the country have just one attorney. But Bauder said she couldn't imagine doing the work without Cicchini by her side.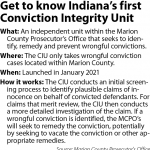 "The great thing about (Mears) is that he wanted to give us freedom to develop this and make it our own," Bauder said. "With all of those decisions we had to make, it is wonderful to have someone else. I just can't fathom how people have done this alone without someone to run ideas off of."
Cicchini said she thinks part of the reason why the prosecutor's decision to pick both of them for the job was correct was because the unit is now "truly independent" from the rest of the office.
"That is essential for our unit, but it also means we are making all of the decisions with his final approval," she said. "It's been nice to run things by each other with the volume of information we are getting."
Noting that it's been critically important to set up the system to process incoming applications, Bauder and Cicchini in the first weeks of the CIU spoke with other national CIUs to gather information on how they crafted their units and to get advice on best practices and developing procedures and guidelines for the unit.
"We feel confident that we have a good foundation," Cicchini said.
Up for review
By April, the CIU team began processing applications to be considered for review. So far, 150 individuals have reached out, but that also includes out-of-county cases that can't be touched.
"We initially got letters before we even had the job, so it has been a consistent flow of applications," Cicchini said.
While they've received a steady stream of requests, the co-directors said that after sifting through them, less than 10% of cases that come their way are eligible to move to the dee- dive stage of pulling files and transcripts for document review.
The initial review of a case at the CIU looks follows a process: Both Bauder and Cicchini review an application separately, reading appellate decisions, post-conviction relief petitions and habeas petitions. Then they decide if the CIU should go to the next step of pulling all of the prosecutor's files and doing a deep dive into the procedure of the case.
"In several cases we have gotten to that point and said, 'OK, I have looked at all of the documents and I just don't think there is enough to keep going.' At that point, we may send a denial telling them that we don't think there is anything there," Bauder said.
The process takes time, especially when the cases are old. Already their office has been filled to the brim with boxes of court filings. Their team has also been working with other agencies and with the Indianapolis Metropolitan Police Department on how the CIU can start gathering records that are scattered.
"Sometimes once you get to that initial review of the application, you know right off the bat it's a legal issue that's not within the mission of the CIU to look at," Bauder said.
The unit has had several applications in which the person claims innocence, and they may very well could be, Cicchini said. But part of their obligation in investigating cases is that they must identify something plausible to investigate and prove.
"A lot of cases don't pass that initial review because there is nothing that has been brought to our attention that could be investigated, whether it's a witness recant, a new witness has come out, DNA, new science," she explained.
Cicchini wants the community to know that both she and Bauder take every application seriously and don't simply toss some aside. The two have instituted an internal review between themselves, where each separately review a case and make recommendations for the other to review.
"Every decision is made jointly. We hope that will add an additional layer of protection to make sure we are finding the right cases," she said.
Ensuring justice
Once the CIU has found something in a case that could be pursued, it moves to the point of a full investigation. Bauder and Cicchini then must inform the convicted person and the victim — but that ground must be tread carefully, Bauder cautioned.
"Just like how we don't want to give a convicted person false hope, we also don't want to cause any unnecessary fear or uneasiness with victims," she said.
At the end of the day, Bauder said she is a little fearful that people ask why the CIU isn't exonerating people right away.
"I can assure you that we are doing a lot," Bauder said. "It just takes time to read cases. We want to make sure we are thorough and don't leave any stone unturned as part of our review or if we get to investigation."
Cicchini agreed, addressing those who ask why they aren't busting people out of prison right away, saying, "Part of our job is also that if we see that things are being processed in a way that is leading to injustices, then we need to develop a system to remedy that, as well."
So far, Bauder said the most enjoyable part of her new job has been getting back out into the field to conduct investigations.
"I like figuring out, 'Could this have really happened how everyone said it happened?' That requires looking at things from every angle possible," she said. "You often get blinders on and see only what you want to see. So Jess and I are both big-picture people and want to look at everything and explore every possible avenue."
For Cicchini, her favorite part of her job with the CIU has been the idea that what they are putting together can make real change and bring to light that, while the criminal justice system gets it right many times, there are situations where it doesn't.
"We are well aware that what we are doing is not going to be welcomed by everyone," Cicchini said. "We want people to know that we are not here to point out who's facing blame or tear apart the prosecutors and the police files and say they're bad people. We both think the system is a human endeavor and humans make mistakes even if they really believe they are doing the right thing."•
Please enable JavaScript to view this content.