A decade after Kendrick Morris was convicted of attempted murder after an 11-year-old girl pointed at him in court and said he was her shooter, the victim recanted her testimony, saying she had lied.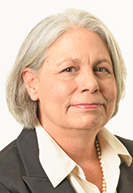 Despite her recantation, the court found the woman's testimony wasn't credible. Represented by Fran Watson of the Wrongful Conviction Clinic at Indiana University Robert H. McKinney School of Law, Morris was eventually able to obtain a sentence modification from the Marion County Prosecutor's Office. Still, Watson says her client, while released from prison, wasn't truly exonerated.
Had an upcoming addition to the prosecutor's office been in place at the time the victim recanted, Watson said, things might have turned out differently for Morris.
Marion County Prosecutor Ryan Mears announced this month that his office will establish the Conviction Integrity Unit in early 2021 to prevent, identify and correct wrongful convictions. The new unit will consist of one attorney, an investigator and a paralegal and be the first of its kind in Indiana, according to the National Registry of Exonerations.
Noting that no one should want innocent people behind bars, Mears said the only person wrongful convictions help are the individuals who committed the crime.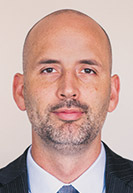 "When I have conversations with the community, one of the things that is oftentimes pointed out to me is that there are systemic issues and injustices that occur in the criminal justice system," Mears said. "We have tried to be aggressive to right those wrongs in the present day and in the future, but if I am going to acknowledge that there are systemic issues, I think that also means I have a responsibility to look backward and in the past to see what we can do to rip out those injustices."
A good place to start, he said, is with the Conviction Integrity Unit.
Rebuilding confidence
When brought to the prosecutor's attention, Morris' case drove home the point to Mears that wrongful convictions happen. He noted it's important for his office to be proactive in ensuring the citizens of Marion County have confidence that when his office moves forward with a criminal prosecution or when someone is convicted, that conviction is just.
In addition to reviewing cases, the Conviction Integrity Unit will train prosecutors and investigators in ways the office can operate more efficiently and effectively and can adopt nationally recognized best practices to help safeguard against future wrongful convictions, Mears said.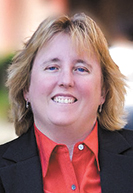 To best prepare for the creation and launch of the unit, Mears reached out to a number of different prosecutor's offices across the country with similar programs, including Teresa Hall, supervising attorney of the Conviction Review Unit in Tampa, Florida, and a former deputy prosecutor in the Marion County Prosecutor's Office.
In order to rebuild trust and confidence, Mears' unit will act as an independent unit within the prosecutor's office and maintain latitude to pursue justice and facts without outside interference. That's critical, Hall said. Units addressing wrongful convictions should have a second set of eyes that are fresh, objective and have no dog in the fight.
"We don't want someone rubber-stamping what we did," she explained. "If the only people reviewing the work (are those) who did it, there is this confirmation bias because no one wants to look and say, 'I did it wrong.' You need this independent arm to look at it objectively to look at all of the factors to make sure that the work was proper."
Hall's unit, launched in 2018, reviews claims from individuals or attorneys representing them who argue they are factually innocent. If they believe something is amiss or merits investigation, the unit starts a lengthy investigation process.
"From that investigation, if we do believe the conviction was wrong, we will take that to an independent review panel made up of retired justices and judges of Florida, and then they will render a recommendation along with my recommendation to the elected (state attorney)," she said.
Ultimately, Hall's job is to look at the facts.
"I truly am working in my own little world to evaluate and investigate whether or not someone was correctly convicted," she said, "and if they weren't, to rectify that problem."
Updated technology
Another key component of the Conviction Integrity Unit is to take advantage of advances in technology relating to DNA testing, forensic evidence and fingerprinting.
A willingness to agree to DNA testing for cases traced back 20 or 30 years is huge, Watson said, especially if the person has used up his or her legal remedies.
"If something comes along after you had your first petition for post-conviction relief, you may not have a right to go back to court," she said. "With a conviction integrity unity, the prosecutor's office can take a look outside a court proceeding and take action if it's warranted."
Earlier this year, Hall's Conviction Review Unit helped exonerate a man convicted in a 1983 murder and attempted rape based on newly discovered DNA evidence, allowing him to walk free after 37 years behinds bars.
Considering Morris' case, Watson said her client could have potentially benefited from the prosecutor's new Conviction Integrity Unit.
"If you are a deputy prosecutor and I bring one of these lawsuits saying the conviction is wrong, there is the DNA, if you are open to it, we can get to the truth a lot quicker," she said. "The more innocent people released from prison, the better the criminal justice system."
Pastor David Greene of Indianapolis, whom Morris connected with while Watson was representing him, said he thinks the new unit is the beginning of criminal justice reform that is desperately needed in the local community.
When it comes to the minority community, Greene said people often don't have the financial means to have their own attorneys and pay for adequate representation.
"My concern is while diversity, inclusion and criminal justice reform are all buzzwords that people utilize and talk about, the real question is, what are we going to do? I'm proud that the prosecutor is actually doing something," Greene said. "What are we going to do as a city and as a state? We need concrete action, and I see this as one of those actions."
Turning the page
Looking into the future, Mears said he hopes the unit can help build trust with the community, acknowledging that the criminal justice system didn't always get it right but promising that his office will be proactive in trying to make it better. He hopes moving forward that other prosecutors across the state will follow suit.
"I think if we have learned anything from the last six months, with all of the conversations about people's frustrations with the criminal justice system, I hope that we would not continue to do things the way we used to," Mears said.
He said he hopes the unit "will be an olive branch to the community and help build up that trust so that people will be willing to participate and have faith in the criminal justice system as a whole."•
Please enable JavaScript to view this content.