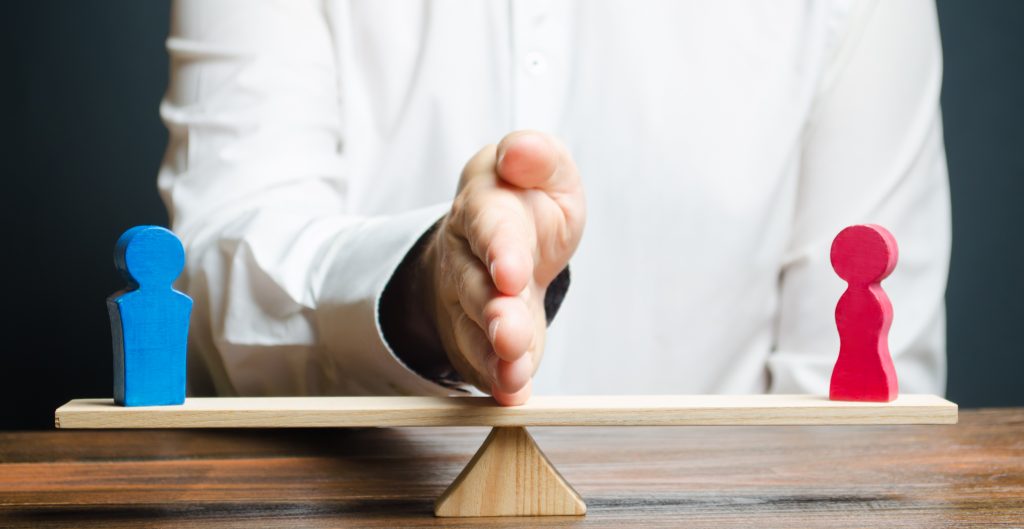 Over the past year, local rape crisis centers that Beth White works with have seen an increase in calls from people needing support for sexual harassment situations in the workplace.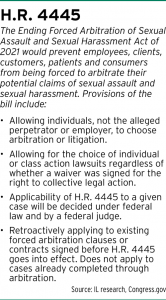 White, president and CEO of the Indiana Coalition to End Sexual Assault and Human Trafficking, said the rising number of calls prompted her organization to create a support toolkit detailing how to best navigate those experiences.
Knowing that sexual harassment in the workplace can lead to sexual assault, White said she was pleased to learn that federal legislation that could empower sexual misconduct survivors is on the brink of becoming law in the United States.
Members of the U.S. House of Representatives and U.S. Senate last month came together in a bipartisan effort to push forward legislation that removes clauses in contracts that require arbitration of sexual assault and harassment claims. H.R. 4445, also known as the Ending Forced Arbitration of Sexual Assault and Sexual Harassment Act of 2021, essentially puts the ball in the court of individuals who allege sexual misconduct in the workplace or elsewhere, rather than their accused perpetrators.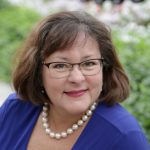 "We need to create an environment where victims can feel comfortable coming forward, and mandatory arbitration is not that environment," White said.
The bill prohibits employers and other consumer services that require signed contracts from forcing mandatory arbitration of sexual harassment or sexual assault claims. H.R. 4445 would also nullify any existing policies or agreements that require those claims to be arbitrated and can in certain instances be applied retroactively.
The measure passed the U.S. House 335-97 on Feb. 7 and the Senate by a voice vote on Feb. 10. President Joe Biden, whose administration issued a statement last month in support of the bill, is expected to sign the measure, but he had not done so at Indiana Lawyer deadline. 
Expansive impact
Legal experts say H.R. 4445 would have a wide-reaching impact for both survivors and their employers.
Kerry Hyatt Bennett, legal counsel for the Indiana Coalition Against Domestic Violence, said she is thrilled about the bill.
Hyatt Bennett said the "comparatively simple piece of legislation" will be life-changing for alleged victims of sexual assault and/or harassment if signed into law.
"This puts them in the driver's seat," she said. "It's a big deal, no doubt about it."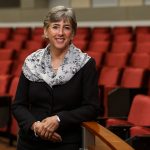 When individuals bring their sexual misconduct claims to light, they may not be received well or even believed, bringing shame and embarrassment to the survivor, said Indiana University Robert H. McKinney School of Law professor Jennifer Drobac.
"The impact of being able to go to court is to sue for money damages, but for many of the survivors the money isn't important in the beginning," Drobac said. "Certainly, as they become battered, demeaned and I would say reinjured by the litigation process, they want vindication and validation that their injury occurred and that what was done to them was wrong."
Costs from arbitration can often be hefty for individuals who make sexual misconduct claims, which could also hinder them from coming forward, said Indianapolis attorney Kimberly Jeselskis of JBJ Legal.
The belief that arbitration is less expensive and more expeditious than litigation hasn't been true in Jeselskis' experience.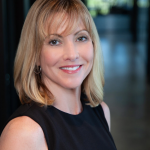 "You go through all of the same steps that you would go through in the litigation process — discovery, depositions, motions practice and finally the arbitration, which is the equivalent of a trial," she said. "For my clients, it is more expensive and takes just as long as the litigation process."
Switching roles
H.R. 4445 amends the Federal Arbitration Act to make it easier for sexual assault and harassment survivors to bring suit in federal court and not be forced to arbitrate — even if they initially signed an agreement limiting their ability to do so, Hyatt Bennett said.
That alone is a huge change, she said.
"It gives them the choice, and why shouldn't they have that?" Hyatt Bennett added.
Another major change to the legal landscape of sexual misconduct claims would be giving survivors the choice between bringing an individual suit or pursuing a class action.
"Before, that right was often unknowingly 'contracted away,'" Hyatt Bennett said.
The problem with arbitration is that it's private, said Indianapolis employment law attorney Stephanie Hahn. She said employers historically have been able to conceal sexual misconduct claims from stakeholders, other employees and consumers.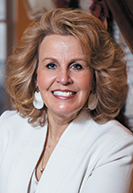 Although Hahn said it's good that survivors would have power over their circumstances under H.R. 4445 that they haven't previously held, she also said she's not altogether convinced the legislation "is big enough or goes far enough."
"My experience with these kinds of matters is that the individuals that engage in sexual harassment don't usually start one day out of the blue," Hahn said. "Rather, these folks, usually men, typically have a history or record of this kind of misconduct, as well as a record or not having been held accountable for it by their employers."
 Preparing employers
The impact of H.R. 4445 will be broad and impact more than just survivors of sexual misconduct, Hyatt Bennett said.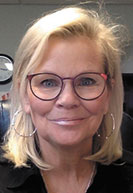 "This puts companies in general on notice that to avoid a public 'day in court,' which will now be a survivor's right, they need to put more effort into addressing those sexual assault or harassment claims," she said. "They won't be able to rely on the concept that any claim will be settled in closed arbitration."
Elizabeth Roberson, a senior associate at Krieg DeVault LLP, said she frequently sees sexual misconduct claims raised and filed in court or administrative tribunals among the businesses she represents.
"Following the #MeToo movement, we saw an increase in these types of claims being filed," she said.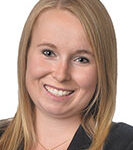 Roberson predicted that if H.R. 4445 is signed into law, more litigation will occur in federal and state courts regarding these issues. Although it's sometimes more costly for the parties and a longer process than arbitration, she said many employers have already moved away from arbitration requirements.
"So it's possible the effect is not as large as one might think," she said. "It's also possible that settlements of these issues increase in the future as well, particularly given the focus on early resolution of disputes in our court systems."
As employers draft new employment agreements or amend prior agreements to comply with the new law, Roberson recommended that employers who use arbitration provisions create a carveout for sexual harassment and sexual assault claims and indicate that unless the claimant agrees to arbitration, those cases must be litigated in court. She also suggested employers add forum selection and venue clauses to their agreements, indicating what state law will apply and what courts the parties agree to litigate their disputes in.•
Please enable JavaScript to view this content.