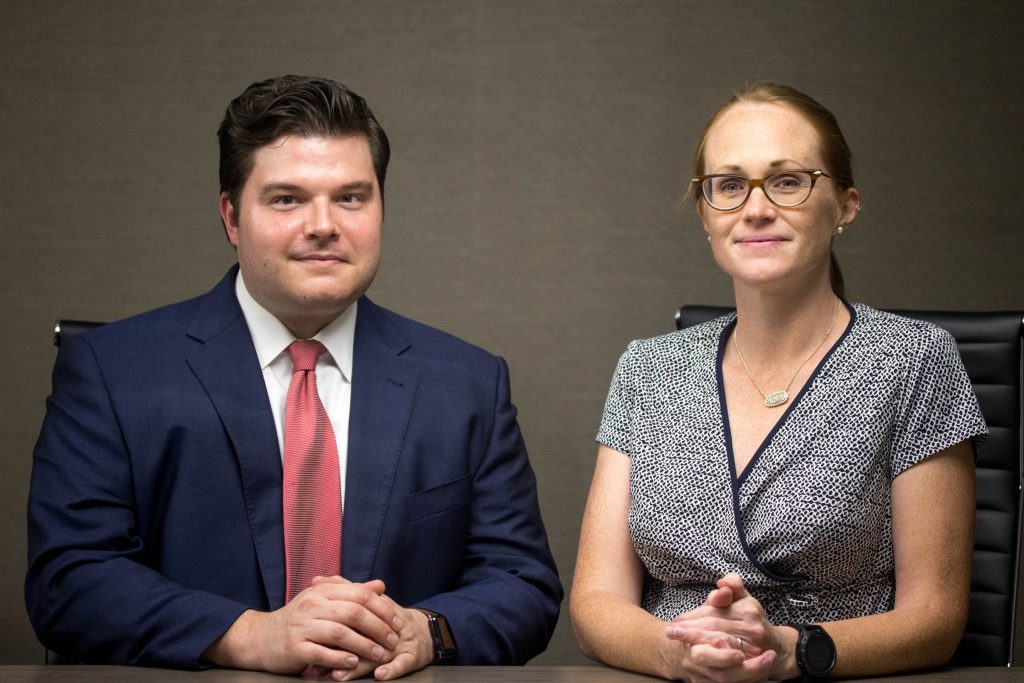 A recently filed complaint on behalf of several foreign nationals who have traveled to the United States for work has Indiana Legal Services Migrant Farmworker Law Center attorney Kristin Hoffman excited.
Brought by six Mexican citizens hired for temporary work in the United States under an H-2B visa, the case of Andrade Camarena et al v. B & H Farm et al, 4:19-cv-74 alleges the workers' former employer forced them to violate their nonagriculture visa status by performing agriculture work for another company.
The workers, who were told they would be performing landscaping work for Batesville mowing company Olco, Inc., also allege their former employer refused to pay them their promised wages, failed to reimburse their employer-related costs and threatened the workers with arrest and deportation if they did not perform the work or tried to leave early.
Although the workers performed landscaping work for Olco, the complaint states that each year the company allegedly failed to provide them the promised 40-plus hours' worth of work per week. Olco instead told the workers that they would have to perform general farm duties for owner William Oesterling's other business, B&H Farm, the complaint says. The workers were directed to perform agriculture work that included caring for livestock, building fencing, tearing down pig barns, cutting trees and clearing pastures, among other things, according to the complaint.
"The work they were doing for the cattle operation was not for Olco, Inc., and was not approved work," said Hoffman, who represents the workers. "And as our complaint alleges, they were forced to do that."
Visa terms
Hoffman said the terms of her clients' H-2B guest worker visas only allowed them to work for the petitioning employer doing the specific job duties assigned to work approved by the Department of Labor. In order to bring landscaping and groundskeeping workers from Mexico to the U.S., an employer is required to comply with the H-2B program, a temporary work visa program that grants foreign nationals the ability to supplement the U.S. domestic labor market, the complaint says.
The workers' claims were brought under the provisions of forced labor of the Trafficking Victim Protection Act, as well as the Migrant and Seasonal Agriculture Worker Protection Act and the Fair Labor Standards Act. Their complaint also brings state claims for breach of contract, unjust enrichment, fraud, negligence and negligence per se.
Bingham Greenebaum Doll attorney Andrew Gruber, who represents Olco, Inc., B & H Farm, Oesterling Angus, William Oesterling and other members of the Oesterling family listed in the complaint, said that the defendants argue the trafficking, agriculture worker and state claims have no merit.
"We contend that several of those claims are not even legally sufficient," Gruber said. "I think the court will have an opportunity to weigh in on those points and that's already been brought to the court's attention. There was an amended complaint filed and requiring that we bring some of those legal deficiencies to the court's attention yet again."
Olco and related defendants filed an answer to the workers' initial complaint last month, and the case is set to be heard by Southern District Court Judge Tanya Walton Pratt.
Exploited and vulnerable
Action from Hoffman's clients arose after a guest worker employed by Olco was killed on the job in 2017 when he fell from a tractor that drove over him while mowing. They complaint alleges the workers were instructed not to speak with law enforcement investigating the matter. Their fellow worker's death prompted action on behalf of the employees in an attempt to look out for themselves, Hoffman said.
"It's really the David and Goliath kind of thing," she said. "In general, with the work that we do and the guest workers we represent, they are powerless. They are so ultimately dependent on the employer that they are not allowed to speak up about certain things, otherwise they get sent back home."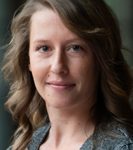 Hoffman said guest workers on H-2A or H-2B visas come to the U.S. because they'll earn more money here than they would at home. Their urgency to earn money is something Equal Justice Works fellow and ILS attorney Emma Hughes says is exploited by employers across the board, who she says are very aware of the vulnerabilities of their employees.
"They often believe their employer has this ability to send them home at any time they want to," Hughes explained. "There will be threats of, 'If you report violations to law enforcement you'll be deported,' or 'If you don't want to work 100 hours a week, you'll be deported.'"
Housing
Although she primarily works with H-2A workers — guest workers who specifically perform agriculture jobs such as planting or harvesting crops — this case posed an interesting scenario Hoffman doesn't often see. While the facts of the case are not unusual, Hoffman said the case has allowed first-time opportunities for collaboration among the ILS departments.
Those workers' housing violation claims enabled Hoffman to team up with ILS housing attorney Brandon Beeler, who frequently works with habitability enforcement. The complaint alleges Hoffman's clients were provided on-site housing in barns and sheds without heat and proper ventilation located immediately adjacent to animal confinement areas. Feces had accumulated inside the housing, one of which had no windows, and included undrinkable water sources and unsafe electrical wiring, the complaint states.
Although complaints were raised about the workers' living conditions, improvements were refused, the complaint alleges.
"This housing provided to the workers was in substandard condition," Beeler said. "With all the claims, I think what marries them together is that they have protected rights and they have protected interests."
Beeler said in order to more holistically protect those rights, he thinks it's important for attorneys with different areas of expertise to join forces.
Facing barriers
Regardless, the task of representing guest workers is challenging, Hoffman said, because they often don't live in the country year-round, requiring remote communication between attorney and client.
"It's a very big barrier for people like our clients," she said. "Coming back to the United States just to exercise their rights is a huge burden. … If they're coming back for work, how much time can they really set aside to work on litigation for something that happened several years before?"
Hughes attested to the difficulties faced by guest workers in bringing litigation — noting that for labor-trafficking survivors, it's difficult to participate in legal action when faced with daily concerns of how to survive.
"That puts someone then in a situation where they can be revictimized so easily," Hughes said.  "We have clients that have good claims but will never be able to get in a position where they could bring those claims against their employer."•
Please enable JavaScript to view this content.