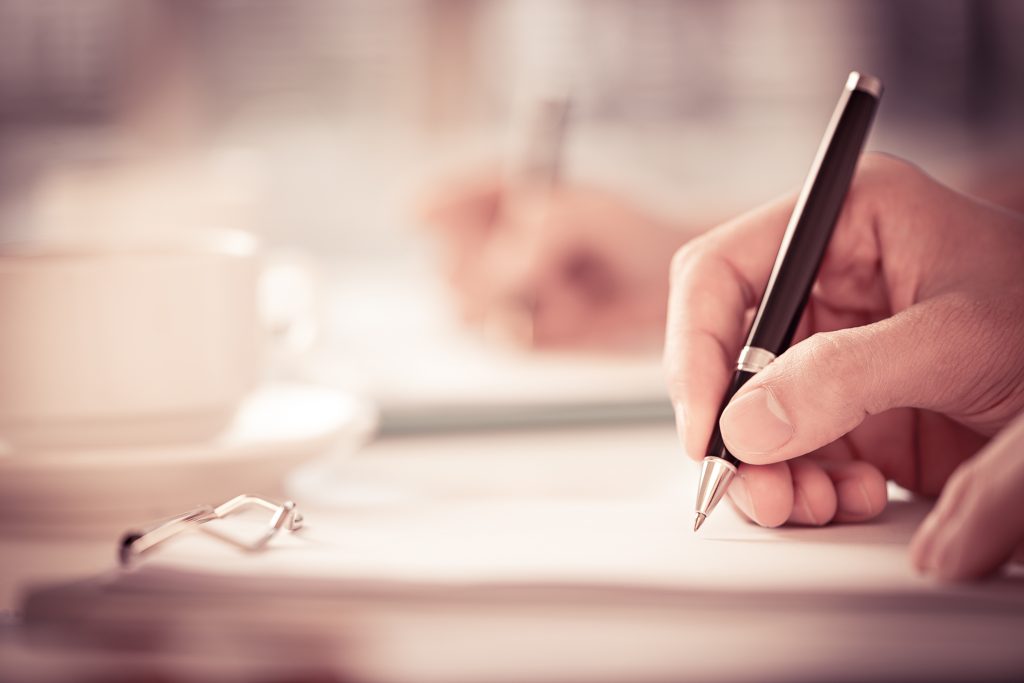 More than once, Tippecanoe Superior 2 Judge Steve Meyer has been forced to send self-represented divorce litigants back where they came from for being unprepared in his court.
On the first and third Thursdays of every month, Meyer handles primarily low-income pro se divorce cases. Most of those involve children, he said, which means the court is required to file a child support worksheet pursuant to the Indiana Child Support Guidelines.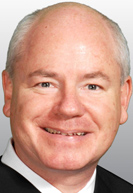 Meyer noticed a trend with those cases, however, that was consuming his caseload and clogging up his docket.
"I discovered that a lot of those folks, especially cases with children, don't really understand the process, they don't read the instructions as thoroughly as we would like. But most importantly, they don't show up with child support worksheets," Meyer said. "Or, they don't know how to properly prepare one."
Helping hands
Of the divorce cases that he hears involving children, Meyer said at least 80% to 90% of litigants who appear for their court date show up without the necessary child support paperwork. Even if the parties decide to waive support, Meyer said he must file the worksheets. That leaves him and the parents in an unpleasant situation.
"It blocks up our docket, plus it leads to a delay in issuing proper divorce orders and custody, visitation and support," he said. "There are only five or 10-minute blocks of time, and if I find that they aren't prepared or don't have the proper information to move forward, I continue it because I think it's their obligation to come prepared."
Meyer brainstormed a solution to the growing problem and settled on an idea that he pitched to Indiana Legal Services: Would they partner with his court to assist parents in filling out their child support worksheets? The affirmative answer was a relief.
A pilot partnership was thus formed, with ILS agreeing to provide in-court assistance through the hands of ILS attorney Ann Ginda and some of her staff. Stationed in a conference room off the side of Meyer's bench, Ginda and her team sit down with litigants behind closed doors, gather the necessary information, fill out the support paperwork and send parents back into the courtroom.
"One takes the application of the client and the other assists me in getting the information and getting the worksheet prepared," Ginda said. "We actually thought it would be just me and one other staff member, but the three of us are very busy."
From the first case she and her team hear in the morning to the final case their hands touch, Ginda said the flow doesn't stop. Some litigants have multiple worksheets that need to be filled out.
"At first it seemed like this would be easy, but there's a much higher volume," she noted.
An unexpected impact
Ginda said the self-represented parents she works with seem appreciative of the help. One mother, she recalled, was so frustrated with the process of her divorce that she was willing to waive child support to get it over with.
"The judge said, 'You have to have some child support.' All of a sudden, she was not only getting her divorce but also a support order," Ginda said. "So, she seemed pretty pleased to be able to get support orders that more accurately reflected the money needed to raise her children."
Rather than waiting another two months to hear a case that would have been pushed back, Ginda said being able to offer immediate legal assistance enables parents to get their cases heard in the same day, which saves everyone time.
"It's helpful also because they are able to offer some additional legal advice that perhaps the court cannot," Meyer said of the ILS team. "A judge is not supposed to offer legal advice because we have to maintain our objectivity. But when these folks meet with a lawyer, the lawyer can at least explain to them why we require a child support worksheet and what it does and how this information is relevant and how to fill it out."
Pro se problems
Meyer said individuals without an attorney don't always know the rules, and even if they have heard of them, they might be unfamiliar with what's required of them in court.
Debra Dubovich, a certified family law specialist, agreed self-represented parents who don't properly fill out child support paperwork is a huge problem.
"Although these child support worksheets are supposed to be fairly straightforward, you can see where people don't understand or they stumble through it," Dubovich explained. "A lawyer can ask the right questions and put in the right numbers, so the child and the custodial parent receives the right amount of support.
"There are some people living paycheck to paycheck and can't afford a lawyer, so they have to try to navigate this on their own," Dubovich acknowledged. "But it's always better if you have a lawyer who understands the nuances and the intricacies and understands the law, because quite frankly the most complicated and saddest cases I have are where people have tried to do things themselves but they have made things worse."
Dubovich made the comparison of diagnosing a medical condition using the internet versus seeing a doctor.
"You might be fine, but if you're not, it could be tragic," she said.
Branching out
With the understanding that not every litigant can afford legal representation, Ginda and Meyer said they hope to extend the partnership past its 90-day pilot period and into the new year based on the positive results it has produced so far.
"I genuinely anticipate it not ending," Ginda said. "It would be nice to maybe partner with a pro bono project to see if private attorneys want to assist. I would be interested in seeing it expand to other counties."
Meyer agreed, adding that his goal is to expand the partnerships' services to provide self-represented parents assistance in filing pleadings such as motions to modify parenting time, motions to modify support, or contempt motions.
"I truly appreciate when judges are open and receptive to pro se litigants coming in," Ginda said. "It seems like a good partnership."•
Please enable JavaScript to view this content.