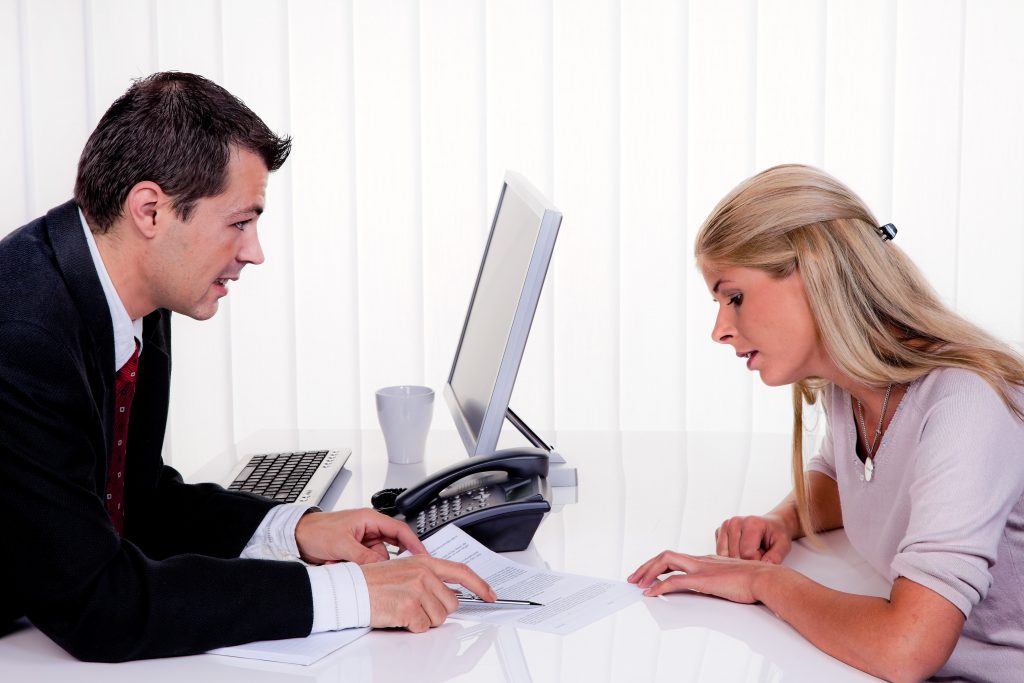 As businesses shutter and more Hoosiers find themselves unemployed, both those who need legal representation and those who provide it are caught in the crosshairs.
With clients asking how they can afford to pay their lawyers without an income and many attorneys looking at phones that are ringing less than normal, a temporary solution was crafted by the Indianapolis Bar Foundation to ease some of the burden.
In light of the COVID-19 public health emergency, the Indianapolis Bar Foundation earlier this month implemented a new fund called the Crisis Empowerment Grant Program. The fund's goal is two-fold: to put dollars in the pockets of lawyers who may be struggling to make ends meet while continuing to provide free legal services to central Indiana families through four local agencies.
How it works
Eligible attorney applicants accepted for the Crisis Empowerment Grant Program, which currently holds about $36,000, will be granted $100 per hour to provide up to five hours of legal services per client. The most an applicant can receive through the program is $3,000, and selected attorneys must be willing to take casework in the areas of family law, labor and employment, landlord-tenant or protective orders.
Case referrals in those areas will be provided from one of the program's partnering legal services agencies: Indiana Legal Services, Indiana Coalition Against Domestic Violence, Indianapolis Legal Aid Society and Neighborhood Christian Legal Clinic. The legal services organizations will conduct a financial valuation on individuals and deem them to be at or below 250% of the poverty level, and verify that the client is a resident of Marion County.
Referrals will come solely from those organizations, and potential clients will contact their respective lawyers after being introduced through the program. The lawyer will then report back to the foundation on the work that is done and make a request for payment. Payment requests will be processed within the next two days, unless the foundation has questions on the work that was performed.
Continuing legal services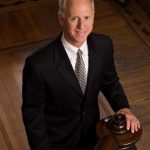 Lee Christie, president of the Indianapolis Bar Foundation, said the foundation chose to partner with the legal services organizations because of their ability to screen potential clients who are in need.
"Community members know where to go if they have a legal problem and they don't have resources," Christie said. "Those organizations already have people looking to them for help."
After observing an uptick in the need for legal help within the Indianapolis community because of the pandemic, the foundation started brainstorming.
"We thought, 'Well, we know that some of our younger lawyers that aren't in big firms are also paying their bills week-to-week and month-to-month as they make money and that they were struggling to get clients at this time,'" Christie said. "So we thought, 'How can we get those two together?'"
The funds for the Crisis Empowerment Program were repurposed from the foundation's Community Empowerment Grant Program, formerly known as the Impact Fund Grant. With $36,000, Christie said at least 12 lawyers who apply for the program can be fully funded at the maximum amount of $3,000.
"Obviously it's not a huge amount of money for lawyers to get," he acknowledged. "It's not a long-term solution to their needs. It's just something that the bar foundation can do to show its support of the Indy Bar Association, and we thought it was better to repurpose that money to take care of a few lawyers."
Taking a hit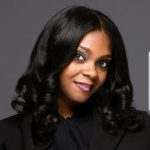 Indianapolis attorney Deidra Haynes, who applied and was accepted for the grant, said she's excited about the program. Although it's not much, the funds will at least enable her to continue assisting clients while also helping her own firm stay afloat.
"It's enough to help me get the ball rolling and work with clients moving forward," Haynes said.
Since stay-at-home orders and social distancing guidelines have been put in place across the state, Haynes said at least half of her clients have lost their jobs. That, in turn, has resulted in her firm taking what she calls "a small hit."
"The way I operated my practice is that I did require my clients to pay their retainer or a certain amount upfront and gave them a three-month payment arrangement," Haynes explained. "I did that, not anticipating that this was ever going to happen, but because I am a solo practitioner and I need the income immediately, versus a larger firm that can bill their clients once a quarter or once a month."
Although many of her clients in that arrangement are now unemployed, Haynes said she'll still help them. While Haynes understands that many individuals have been laid off, she also understands her need to be paid, as well.
"You can't pull thread out of a turnip, so I can't charge them for what they don't have," she said. "Applying and being approved for the grant would help substantially because not only can I continue to help my clients, but any clients that the IndyBar refers to me, I know that I am at least getting some type of financial assistance for helping an individual who needs legal assistance."
Facing fewer calls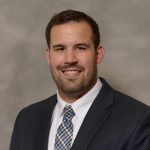 For the past 2½ years, Joshua Stein's solo practice has been thriving. Before the public health crisis, things were going extremely well.
"We probably had 50-75 new contacts that would call our office every week. Today, I probably have only had five to 10 phone calls. It dramatically has dropped," Stein said.
"It's amazing, even at our firm, the calls have slowed down to a drip at this point," Christie, of Cline Farrell Christie Lee & Bell in Indianapolis, noted. "So I can imagine at the smaller firms, if you are just out on your own, people aren't calling or don't want to pay retainers and hire a lawyer."
Stein said there's just no urgency from his clients to obtain a lawyer right now because there are no court dates. In his practice, which includes criminal defense and family law, there's either a rush to hire an attorney at the last minute or because there's a court date coming up.
The uncertainty about money for his clients is a challenge.
"There is a mistrust of, 'When am I going to start working? Is money going to start coming back in?' If your hearing in April got pushed out to July, 'What's the point of hiring an attorney right now? Let's just wait until we are back working,'" Stein explained.
So, he signed up for the grant as a way to expand on some of the cases that really rend his heart: divorce cases brought by women who have no access to their finances and can't pay their attorneys outright.
"Most attorneys would say no to those type of cases, and rightfully so, but you have to ask for fees to be paid at the end of the case, which could be upwards to a year or a year-and-a-half, after the divorce," Stein said. "The grant is a good starter to that as a way to help and encourage us to take a chance on some of these clients."
But while the funds are helpful, Stein noted custody cases would take longer than five hours to resolve.
Still, he said, "this is a good middle ground. You have the clients and hear their stories and you feel for them. If this grant can help ease the pressure from my side and say, 'Well, it's not a total loss. We did gain some money for it and were able to pay our expenses, such as a filing fee.'"
Meeting the need
Emily Angel, a solo practitioner who also serves as a staff attorney for Kids' Voice of Indiana, said her past experience working with Indiana Legal Services has given her insight into the continued need for legal aid at a time like this.
"Business is quite a bit slower for a lot of lawyers right now just because people are uncertain," Angel said. "I think that will probably change once the world opens up again, but I am always looking at ways to try to make it so that my business can survive."
Angel, who was selected for the grant, sees it as not only a good opportunity to help others, but also an opportunity to ensure she receives at least the minimum amount of compensation. Like others, Angel's practice has received fewer calls for new cases since the COVID-19 pandemic hit, but she believes the grant will be mutually beneficial to all parties involved.
"People will still have concerns about their kids or getting child support or establishing guardianship over a child. All of the issues that we see every day in family law just don't go away because of the coronavirus," she said. "I understand what the need is on the regular day-to-day basis, even when we are not in a shutdown or a state of emergency. That need is always there."•
Please enable JavaScript to view this content.