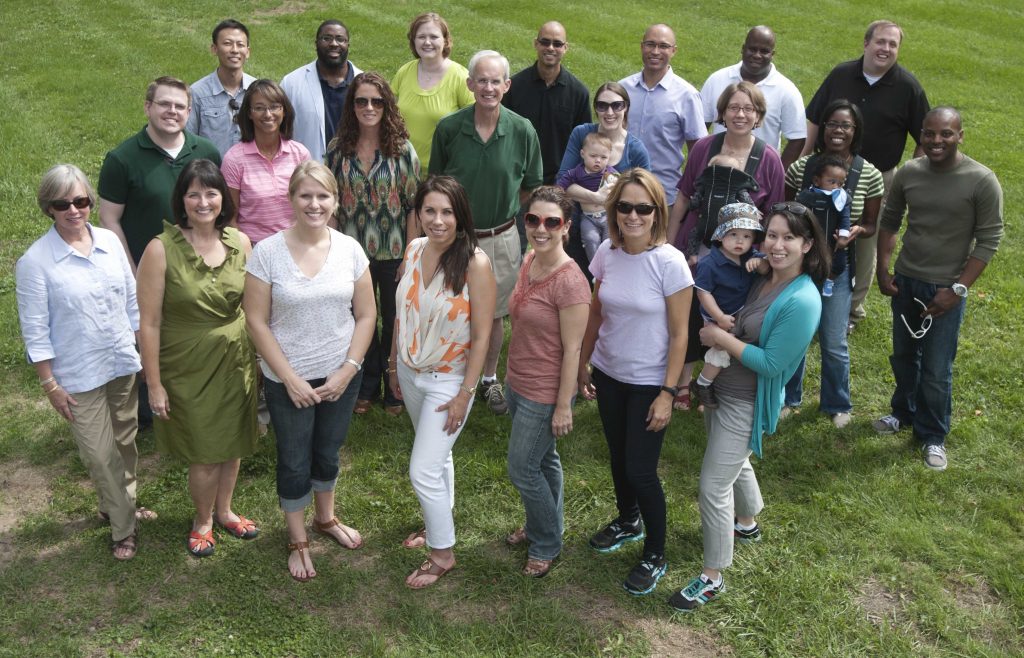 At a time when judges are interviewing and hiring to fill upcoming judicial clerkship positions, some former and current law clerks are reflecting on their own experiences and offering suggestions to newcomers on how to prepare.
Looking back at his time as a law clerk for then-Indiana Chief Justice Randall Shepard from 2008 to 2010, Josh Tatum said he would advise his younger self to look for opportunities of how the process works and get to know as many people as possible as part of that process.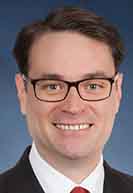 "Dive as deeply into cases and get to know the people, because those are the relationships that can last many years and decades beyond your clerkship," said Tatum, an attorney at law at Plews Shadley Racher & Braun LLP.     
With a state and federal clerkship under her belt in just three years, Marie Miller defined her respective time as a law clerk for Indiana Chief Justice Loretta Rush and 7th Circuit Court of Appeals Judge Michael Kanne as enriching.
"They involved large amounts of reading and writing on diverse areas of the law, they included discussions with the judge and others in chamber, along with coordinating with other court staff. So not only did I learn a great deal about the law and how courts function, but I also developed my writing and editing abilities and I gained great perspective of how courts and law operate and how they relate to one another," she said.
Miller, an attorney with the not-for-profit Institute for Justice, noted that a valuable and necessary component of being a law clerk is putting in the hard work. Another piece of advice, she said, is to look over the court's docket and the rules that govern the court beforehand.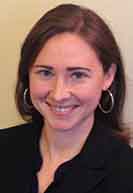 "Figure out what kinds of cases come before the court, how many and what happens to those cases before and after the court issues a decision," she offered. "I suggest reading many opinions from the court where they will be clerking and from courts that issue binding precedential decisions, or nonbinding persuasive authority decisions."
Reading opinions written by the judge a clerk will work for also can give a sense of that judge's particular writing style, Miller added.
"If clerks are going to do any drafting for the judge, it's helpful to adjust to the judge's writing style as quickly as possible," she said.
Leah Seigel, who served as a law clerk for Justice Mark Massa from 2014-2016, agreed with Miller, adding that familiarizing oneself with the judge's writing is not just important in the interview, but critical in the law clerk position itself.
"I look back and think almost any clerk you can talk to, it's one of the best gigs you can have in the legal profession," she said.
For Seigel, a piece of advice she would offer to a new hire would be to take their time and to get the work done the right way.
"Rarely is there the pressure of time in chambers because you are working for the entity that is setting deadlines, so you have the luxury of being thorough and honest about what precedent holds so you don't have to rely on the reputations of counsel. You can go straight to the authority and take your time with that," she said.
Another tip is to use your co-clerk, she added. Being a law clerk can be an isolating role for those who are just researching and writing. The real joy of the work, she said, comes from bouncing those ideas off of one another and working through roadblocks together. Staying humble is also important, she said, as is remembering to treat the court staff with respect.
As a permanent clerk for Senior Judge Sarah Evans Barker of the US District Court for the Southern District of Indiana, Sarah Dame said she would advise new law clerks to get excited and drink in the entire experience of a judicial clerkship.
"I personally don't think there is any better training to be a good advocate," Dame said of clerking. "Taking advantage of the opportunity of working so closely with a judge and seeing the back of the court's work and seeing how hard the courts work."
Expectations
Over the years, more than 40 law clerks have worked under Barker's leadership in the courtroom. But as clerks come and go, the district judge's expectations of them have remained the same.
As far as experience, Barker said she looks for something on a law clerk's resume that indicates they have been put to the test and developed as writers, whether through a moot court experience or a law journal. She also expects to see evidence that her law clerks have developed skills as a writer and researcher.
"I work with clerks all the time on the written product, but I don't want to have to go back to the rules of grammar and basic vocabulary. We don't have time for that," Barker said.
Another key component for her law clerks, Barker said, is that they share an equal interest in the work as she does. They should contribute best efforts, arrive for duty, are all in and enthusiastic to get going.   
Similarly, former Indiana Supreme Court Justice Frank Sullivan expected his law clerks to be intelligent, to have good writing and research skills and to have an interest in the law. He also looked for candidates who'd be enjoyable to work with in tight quarters for the duration of the clerkship.
In offering advice on how to have a successful judicial clerkship, Sullivan focused on the importance of embracing all of the different areas of the law and becoming familiar with a variety of subject matter before beginning their future careers.
Relishing relationships 
Another piece of advice, Sullivan concluded, is to wholeheartedly embrace the familial network of former and current law clerks.
"I think the thing that is sometimes overlooked is the friendships you develop with clerks in other offices at the same time," he said.
Tatum agreed. "I don't think I appreciated the breadth and depth of relationships that I would begin during that period and the lasting effect of those relationships," he said. "I did not hear anything about the relationships that you naturally can develop with court staff, other clerks, with even some of the lawyers that argue in front of the court. Those have been personally and professional rewarding to me."
From a more general standpoint, Seigel offered that newly hired law clerks should simply relish the full experience.
"It's such a unique opportunity to get to know a judge in that way in close quarters," she said. "Especially in private practice, you might find you are working more hours than you were in a clerkship, so take advantage of that extra time to get involved in the community, getting involved in the bar association, making connections with other lawyers."•
Please enable JavaScript to view this content.