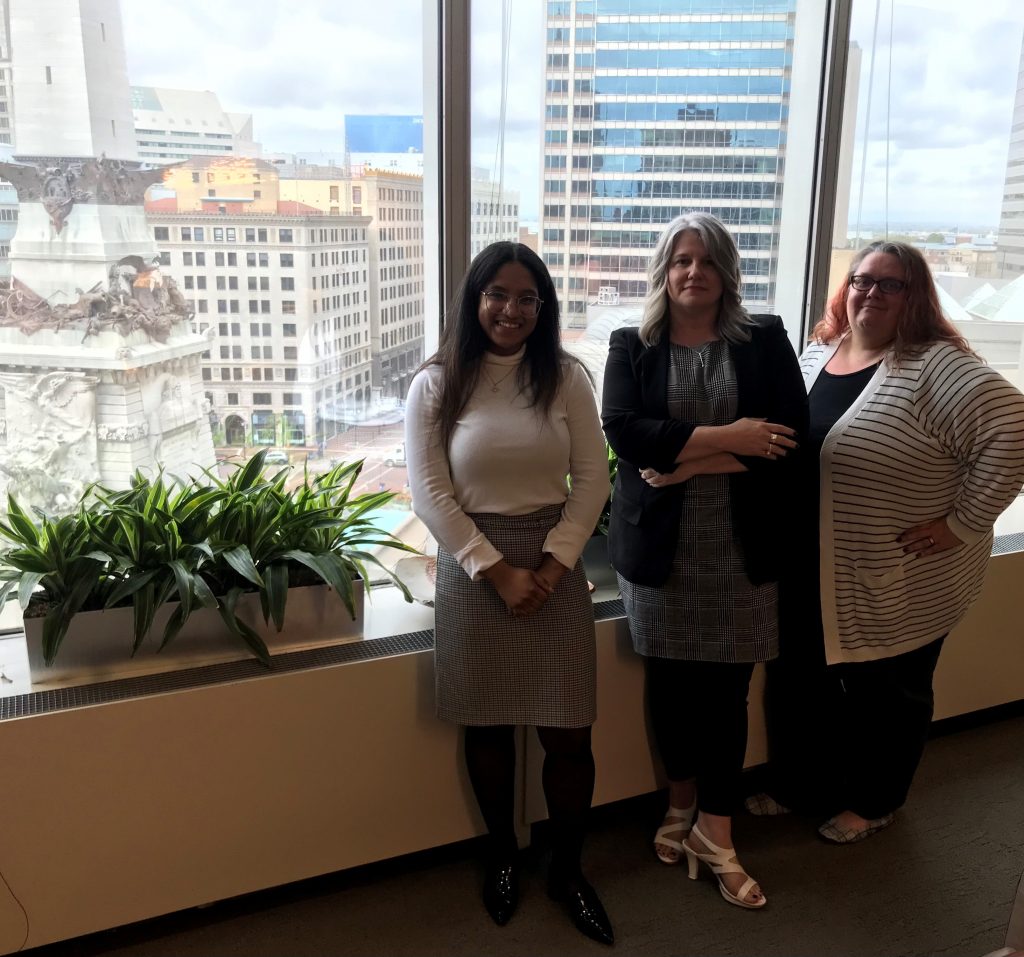 When Tammy Froelich clocks out at Kroger, Gardis & Regas in downtown Indianapolis during the work week, she's completed just a third of her day.
After returning home to make dinner for her family, the paralegal often drives her 14-year-old son to baseball practice or a game before logging in to online classes at Western Governors University.
During some of those days at the ballpark, while her son works on his batting and throwing, Froelich is in her car completing homework assignments and studying for her next test.
Froelich, 49, who has worked at KGR since 2001, recently decided to go back to school to pursue a bachelor's degree in information technology management to "better hone in on" her skills. Froelich received a paralegal degree from Vincennes University in 1993 and is now on track to graduate from WGU with her bachelor's in February 2023.
Whether three or 30 years have passed since the last time they've received a formal education, several paralegals and legal assistants like Froelich across the state have returned to, or recently graduated from, college while also working full-time.
These women have sacrificed much over the last few months and years, but all say they feel the investment they're putting into themselves is well worth the effort.
Working together
At KGR, Froelich isn't alone in her pursuit of higher education.
Sarah Johnson, 51, a public policy paralegal, has worked at the firm for 21 years. After graduating from high school in 1988, Johnson received a paralegal certificate in the early '90s from a trade school "that no longer exists."
Johnson is currently taking classes at Indiana University Purdue University – Indianapolis, majoring in policy studies with a certificate in public affairs, in hopes of getting more involved in lobbying after she graduates.
She said she was a mother at a very young age, and now that all three of her kids are older, with her youngest just accepted into Purdue, she has more time to focus on herself.
The two KGR paralegals often confer with each other outside of work on how to balance their workloads.
"Tammy is one of the girls I have worked with for years," Johnson said. "We keep pushing each other and encourage each other about the outcome. It's not easy when you have kids. We check on each other and tell each other we're doing a good job and say, 'Just keep going.'"
Looking ahead, Johnson said there is "absolutely no way" she will miss her graduation at Lucas Oil Stadium in 2½ years. She plans to "invite everyone she knows" to be at the ceremony.
"I never thought I would be able to go to college," Johnson said. "Just being in the setting is rewarding for me. Just getting my degree is just something I never thought I would be able to do."
Froelich and Johnson have also shared their experiences with receptionist Shannon Harding, who has worked at KGR for about six months. Harding, 24, is pursuing her J.D. degree after graduating from IUPUI in 2019 with a degree in informatics.
Juggling their schedules
On a typical weekday, Harding goes to work at KGR from 7:30 a.m. to 5 p.m. before a short commute to classes at 5:30.
After two hours of lecture at the downtown Indianapolis campus of the Indiana University Robert H. McKinney School of Law, she fits in as much homework and studying as possible before repeating the process the next day.
"There honestly doesn't seem like there's enough hours in the day to do everything," Harding laughed. "I think I've gotten much better at time management."
Time management is something Ashley Dorsey knows a lot about.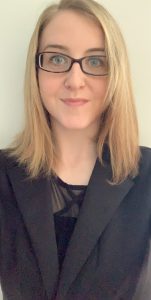 Dorsey, 30, a paralegal at Dentons Bingham Greenebaum's Evansville office, is taking online classes through Indiana University East to complete her bachelor's in political science.
A single mother, Dorsey received her associate degree in paralegal studies in May 2020 after working 10 years in furniture retail management. She said she's averaged 15 to 18 credit hours per semester, has taken summer classes and plans to graduate in May 2022, all while taking care of her son and working full time.
On a typical day, Dorsey will work from 8 a.m. to 5 p.m. at Dentons before going into "mom mode" until her 4-year-old son goes to bed around 8 p.m. She then does homework for a couple of hours each evening. In addition, every other weekend, Dorsey sells furniture part-time to help provide for her family.
"I knew I was capable of doing more and wanted to prove to myself that my original dream was still attainable," Dorsey said. "My son is also a huge motivating factor. I intend to apply to law school in the coming months and fulfill my vision of assisting domestic abuse survivors and children in need in my community."
Randi Byrns, a full-time legal assistant at Lewis Wagner LLP, is working on master's degrees in dispute resolution and legal studies.
Byrns, 26, said she considered going to law school, but later decided she wanted to work in mediation or arbitration, so she enrolled in the online program. Thus far, Byrns said she has found that her real-world experience is paying off in the classroom
"I had to take civil procedure, and that's what I do every day," she said. "It was really helpful to know the basics of everything and see how the real-word experience tied into the class. It made more sense as to why I do what I do, but it also made it a lot easier to understand everything that was going on.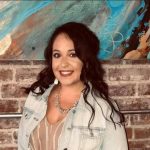 "… It has been so rewarding. I'm looking forward to putting everything I've learned into practice."
A lifelong learner
Everlla Savage, who has worked at Plews Shadley Racher & Braun LLP for 16 years as both a legal assistant and paralegal, decided to go back to school in 2018 to pursue a passion of hers: human resources.
A self-proclaimed "people person," Savage has also filled the role of legal assistant supervisor at Plews Shadley during her time at the firm.
"I've always wanted to work in human resources — to have a part in hiring people," Savage said. "I've always been a people person. I wanted to go back into HR so that I could help select the best people for the job. I felt like I had the experience working in this area for over 32 years, so I kind of knew what to look for in a legal assistant and/or paralegal."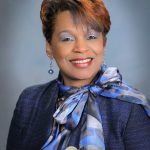 Education is important in the Savage household. She said all three of her kids have advanced degrees, and her husband is getting ready to start on his Ph.D. after more than 30 years in education.
While the 58-year-old pursued her degree in human resources at IUPUI, one of her daughters, Heather, was working on her master's in social work at the school. Both graduated in the spring of 2020, and the family held a mock graduation in their backyard after the ceremony was canceled due to COVID-19.
While difficult at times — going as far as taking classes during her work lunch breaks — Savage said she'd do it again in a heartbeat.
And now, Savage has a new set of goals for herself: She plans to pursue a master's degree in human resources or hospitality starting as soon as this summer.
"The biggest thing is, it makes you feel good about yourself," she said. "It encourages you to want to reach for that higher quality in life. Say you were a legal assistant or paralegal for 25 or 30 years; I think there is always a bigger goal."•
Please enable JavaScript to view this content.