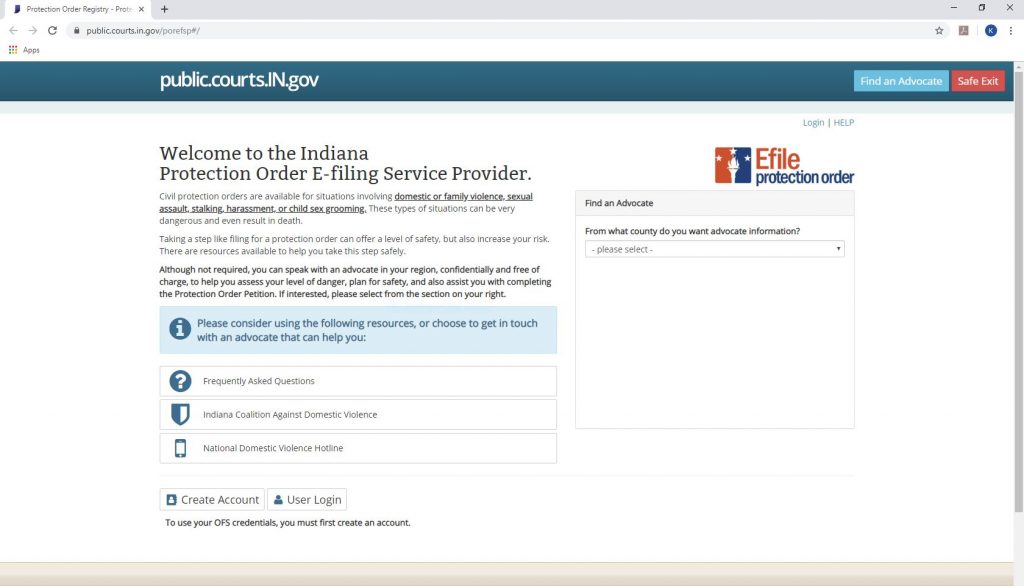 Hoosiers who believe they need a protective order won't have to travel to a courthouse in order to file a request now that an electronic filing service has been created to meet the needs of victims from the security of their own homes.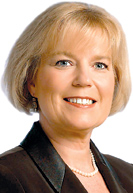 Developed by the Indiana Supreme Court's division of trial court technology, the new protection order e-filing service was created with several goals in mind. One chief aim was to keep the service compliant with the Violence Against Women Act by protecting the personal information of protective order applicants and recipients, said Mary DePrez, director and counsel for trial court technology.
The creation of the online service also, in part, stems from Indiana's move toward paperless courts. Concerns about protection order cases slipping through the cracks of the paperless process needed to be waddressed, she said. Another goal was to ensure the information filed electronically would be captured in the state's protection order registry.
"Now we have litigants providing that information and we wanted to take advantage of that," DePrez said. "So, the information we do collect through this new e-filing service provider in protection order cases, we capture for the protection order registry right out of the gate."
Applying online
Through the new service, individuals seeking a protection order can do so online from either the safety of their homes or anywhere internet is available, such as a library or coffee shop. Historically, individuals seeking help have been required to travel to a courthouse in order to submit their request. They can now be submitted at any time of day, any day of the week, the Indiana Supreme Court said. If preferred, paper copies can still be submitted in person.
The new online service is also available for attorneys, advocates and others who seek to file a protection order request. It is intended for adults and children who need protection from domestic or family violence, stalking, sex offense or harassment, according to the Supreme Court. Attorneys who already e-file in other case types should use their same credentials if using the protective order e-filing service, DePrez added.
The protection order e-filing service was created to be self-explanatory and easy to work with, DePrez said. It walks users step-by-step through the process of filing for a protective order, first requiring that they create an account.
Trial Court Technology Project Manager LaJuan Epperson said there are certain steps to be taken in order to submit a request on the new website. If an individual chooses to create an account, they will be required to put in the necessary information and will receive a temporary password. The temporary password must then be used to validate that an applicant is who they say they are, and then they may log into the account. From there, the request process begins.
Safety concerns
Precautions were taken into consideration during the development of the service provider, DePrez assured.
"One of the things we developed in the system was an escape feature so if they were working on completing or trying to file a protection order and someone appears in the same room with them, they can hit an escape button and the site where they had been would not be traceable," she said.
Any progress made will be saved and accessible when the user next logs into their account. Likewise, cautions are flagged at the top and side of the screen, suggesting individuals contact a victim advocacy organization for assistance in completing an application. A drop-down menu was included on the right-hand side of the screen containing a list of advocacy groups and organizations available per county, Epperson said.
"We want them to understand that advocates are there and that's why we have that list of advocates available to them," Epperson said. "In addition to that, they have the ability to get text and email notifications letting them know their order was granted or served, or that an order is about to expire."
Sarah Hurley, founder of the White Stone Project, said she thinks the safety features will make the process smoother for individuals applying for a protection order.
"I love that there are resources listed and with just a click of a button," she said. "Especially if you are not tech-savvy. Depending on the resource one has in terms of if they're using an advocate or a domestic violence shelter, you have to coordinate schedules and make a special trip, which aren't necessarily bad things in and of themselves, but being able to file that from the safety and privacy of a secure location in helpful."
Collaborative efforts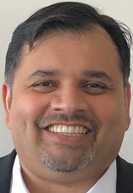 A working group consisting of representatives from court technology, the e-filing business committee, the protection order committee, judges, attorneys and advocacy organizations rallied to collaborate on the new service, DePrez said. Included in that group were Kerry Hyatt Bennett of the Indiana Coalition Against Domestic Violence and Raio Krishnayya of the Center for Victim and Human Rights.
Both said the working group considered input from all sides of the table, not doing things the easy or quick way, but making sure the product was the best it could be. Both also noted that the online service will benefit counsel and advocates in their work as well.
"Every county has been different; it's been very varied," Hyatt Bennett said. "Some counties have to file in person, some counties can fax in a protective order petition. This will be much more uniform for my colleagues out there that are representing survivors if they choose to file a protective order for them."
Krishnayya agreed, saying the service will significantly and positively impact his organization and staff's day-to-day operations. Several times a day, he said his staff takes at least 30 minutes walking to and from the courthouse to submit protective order applications. Eliminating the need to make those trips will help save time that could be spent with clients, Krishnayya said.
"I think e-filing will standardize how we do service," he said. "For pro se parties in protective order cases, I think it will give them more access."
Hyatt Bennett noted she thinks the benefit of the new service is that it will provide easier accessibility for individuals at home. But a concern could be that it may impact the number of people who reach out to a victim advocate for help.
"We always want survivors to work with advocates when they can," she said. "The advocators are the ones who are going to talk to them about safety planning and they're going to talk to survivors about planning that break away from an abuser.
"Leaving can be such a dangerous time, we want to make sure that survivors understand that," she added. "If it is one of the cons of the online protective order registry, it is because we are concerned people will file a protective order without thinking about the ramifications."•
If at the end of the day no advocacy group is available to work with someone, DePrez said, this service will provide a safe alternative for them.•
Please enable JavaScript to view this content.