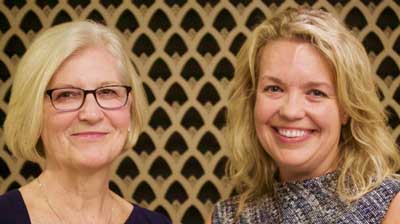 For decades, attorneys have admired the grit of Shirley Shideler, the first woman in Indiana history to become an associate at a major law firm in 1964.
Shideler broke glass ceilings when she advanced to partner at Barnes & Thornburg LLP in 1971, also becoming the first woman to make partner at a large Indiana firm. Again, in 1998, she became the Indiana Bar Foundation's first female president. Shideler made leaps and bounds in an industry historically dominated by men before her death in 2003.
In celebration of Shideler's legacy, Barnes hosts an event honoring women it distinguishes to be trailblazers in their own right. Past recipients of the Shirley's Legacy Award include justices, judges, attorneys and mayors. At its fifth annual celebration Sept. 26, honorees Kristina Box, Indiana State Health Commissioner, and Connie Lahn, Barnes' Minneapolis office managing partner, were recognized for their contributions in bolstering the success of professional women.
Lahn, a first-generation college and advanced degree graduate, said she knew she wanted to be a lawyer early in life. She remembers that as a law student, her graduating class was split equally, male and female. But that wasn't representative of the real world.
"I would have thought by this stage of my career that 50 percent would be reflective of judges and leaders, and that hasn't panned out," Lahn said. "I'm disappointed, but it's definitely much better."
The attorney noted that the setbacks she faced as a woman in the legal profession stirred her passion to help others. Of her female peers, Lahn said she doesn't know a single woman who hasn't been the subject of negative comments because of her gender. She hopes to use her influence to give women a voice when they don't have one.
"That's what I feel like my role is now," Lahn said. "The moment I got tasked with a leadership role in the firm and the community, I had a responsibility to carry it forward and make it better. You would think female lawyers always have a voice, but that's not the case."
Persuasions of power
Past honoree and NiSource executive vice president and chief legal officer Carrie Hightman said she remembers sitting in meetings at the executive level and still not being heard.
"If I could feel that way as a senior female executive, what did women junior to me think?" Hightman said. That motivated her to facilitate change for women using her position.
"I think that it's incumbent upon women who have the power of the purse string, like me in my role, to use that power to level the playing field," Hightman said. "And I try."
Hightman said she takes seriously her decisions about which law firms she uses and who she does business with, making sure diversity is always an important consideration in those relationships.
Box, who leads the state's health department, has also faced struggles as a woman in the professional realm. As a young person applying for medical school, Box said she faced contentious male interviewers who eventually asked her why they should spend money on her education if she was going to probably get married, have a baby and stay at home.
"I was shocked," she said. "I simply said that I intended to do all of the above and to do it extremely well, and that I did not believe that engaging in one of the above excluded the other."
Set for success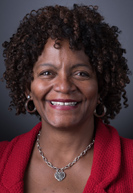 As a law student in the 1980s, past honoree Sharon Barner said almost half of her graduating class were women. When she entered private practice, Barner didn't see that percentage represented either.
"It made me wonder why," she said.
In the years that followed, Barner began to see the systemic barriers women faced in the legal profession that were linked to their reasons for leaving it. For example, when women were anticipated to be less committed to work after having children. Or when women were passed up in the inheritance of clients, which were typically handed down from male to male.
Those subtle, structural mentalities were like thousands of sharp, little cuts day in and day out, she said.
"To thrive and survive as a woman in the law firm, you had to act like a man," she said. For the next 30 years, Barner devoted herself to planting roots in the legal profession to foster an environment that would help women stay and become partners. There was no other way to change the dynamic, she said.
Barner, vice president and general counsel of Cummins Inc, said the first step to ensuring women attorneys can succeed is having a good pipeline, good mentors and meaningful work.
"Then, once they're in the door, you have to make sure they have the environment and experience they need to survive," she said.
Holding the door
Southern District Court Senior Judge Sarah Evans Barker was good friends with Shideler. She said that in their era, there were so few women lawyers that they were all friends. At that time, she added, the culture for women in the legal profession was unapologetic and "in your face."
"We felt like we were such a small group that we needed to give each other support and confidence," Barker said. But once Shideler got her momentum going, Barker said she displayed to others what extraordinarily competent colleagues women could be.
"She provided this wonderful barrier-breaking path setting the way of opening the door for others to come after her," Barker said. "The women lawyers I knew of in our era were very alert to the fact that we had an obligation to other women to hold the door open and to make it possible for women who had a desire to be lawyers, and had the proven skills and so forth, to do it."
Please enable JavaScript to view this content.