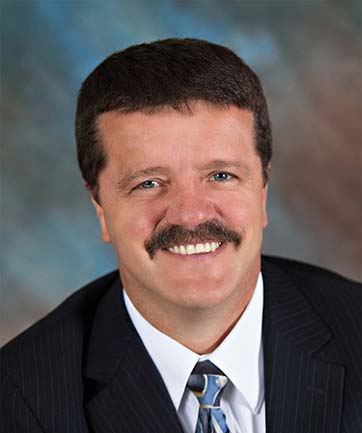 Wells County Prosecutor Andrew John Carnall has been publicly reprimanded after he improperly engaged with law enforcement during an incident involving his son this past summer.
The Indiana Supreme Court issued the reprimand to Carnall on Thursday, when it approved a Statement of Circumstances and Conditional Agreement for Discipline between the elected prosecutor and the Indiana Supreme Court Disciplinary Commission.
According to the stipulated facts, in the early morning on July 2, a Wells County deputy sheriff called Carnall after pulling over his son on suspicion of operating a vehicle while intoxicated. Carnall spoke to his son, who was being belligerent and had refused a breath test, and encouraged him to cooperate with the officer.
The prosecutor then asked to speak to the deputy sheriff again and, at his request, the deputy sheriff agreed to allow Carnall to come to the scene and pick up his son, who was ultimately not arrested.
Carnall "readily admitted that he acted improperly, self-reported to the Indiana Disciplinary Commission, and publicly and privately apologized and took responsibility for his actions," according to the order.
In addition to the reprimand, Carnall must pay pay $273.46 to the clerk of the Indiana Supreme Court. The clerk will then disburse $23.46 to the commission as reimbursement for investigative expenses incurred and $250 to the clerk for court costs.
All justices concurred in the discipline except Justice Christopher Goff, who did not participate.
The case is In the Matter of Andrew John Carnall, 22S-DI-370.
Carnall's term as Wells County prosecutor will end soon, as he lost his reelection bid to Republican Colin Z. Andrews. He was first elected in 2014.
He has no prior disciplinary history, according to the Indiana Roll of Attorneys.
Please enable JavaScript to view this content.