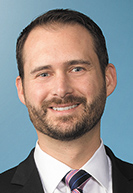 By Isaac Willett and Virginia Speck
The COVID-19 pandemic has caused a substantial shift from in-person to at-home care, with many clinics temporarily closing their waiting room doors. Telehealth services have provided a vast array of benefits to both physicians and patients during the pandemic. These benefits include reducing the risk of viral contagion, cost efficiency, decreasing communication barriers and convenience. Although the practice of telehealth well preceded COVID-19, the pandemic sparked a substantial boom in the use of telehealth services. Along with this boom came legislative and policy changes both at the state and federal levels. Indiana Senate Enrolled Act 3 was signed into law April 20, and is just one piece of legislation enacted in reaction to the increased use of telehealth services. The following is a summary of the changes to Indiana's telehealth laws included in Indiana SEA 3.
With people spending more time at home than ever as a result of the pandemic, a common challenge experienced by many people is the challenge of finding private, quiet spaces within one's home. Unfortunately, the absence of a private, quiet space can lead to confidentiality issues for patients using telehealth services. The addition of subsection (d) to Indiana Code § 25-1-9.5-7 acknowledges these confidentiality issues by ensuring telehealth service providers are not responsible for disclosing a patient's confidential medical information if that information is "heard by another individual in the vicinity of the patient during a health care service or consultation." This is an essential provision for patients to be aware of when taking advantage of telehealth services as wandering ears could result in unwanted breaches of confidentiality.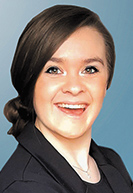 One of the most significant changes provided by the enactment of Indiana SEA 3 is replacing the term "telemedicine" with "telehealth" in several key provisions of the Indiana Code. Telehealth covers a broader range of services than telemedicine. Telemedicine is simply a subset of telehealth and refers specifically to remote clinical services and excludes nonclinical services. Examples of nonclinical services included under telehealth, but not telemedicine, are continuing medical education, administrative meetings and provider training. One group of services that has been carved out of the telehealth category is found in Indiana Code § 16-34-1-11, which was added by the enactment of Indiana SEA 3. This new section prohibits the use of telehealth services to "provide any abortion or any services relating to writing or filling a prescription for any purpose intended to result in an abortion."
Specifically relating to Medicaid, subsection (f) was added to Indiana Code § 12-15-5-11 and prohibits offices from imposing location requirements "concerning the originating site or distant site in which a telehealth service is provided to a Medicaid recipient." At the federal level, a group of bipartisan senators has reintroduced the Creating Opportunities Now for Necessary and Effective Care Technologies (CONNECT) for Health Act. One of the main goals of the CONNECT for Health Act is to permanently continue some aspects of the telehealth flexibility offered from the onset of the COVID-19 pandemic. This would allow Medicaid patients to still be afforded the flexibility of telehealth services even after the public health emergency ends. Additionally, this act would permanently remove all geographic restrictions on telehealth services and expand origination sites to include the home and other locations. Another goal of this act is to grant the secretary of Health and Human Services permanent authority to waive telehealth restrictions.
Another key amendment provided by Indiana SEA 3 is the addition of subsection (e) to Indiana Code § 25-1-9.5-7. Per subsection (e), an employer is not permitted to require a practitioner by any means to provide health care services via telehealth if the practitioner believes doing so would: "(1) negatively impact the patient's health; or (2) result in a lower standard of care than if the health care services were provided in an-in person setting." This additional subsection is essential from a public policy perspective. Patients are afforded quality health care through subsection (e) by prohibiting employers from implementing a telehealth services mandate. As mentioned above, telehealth services can be highly cost-effective to practitioners; therefore, subsection (e) prevents exploitation of the cost-saving nature of telehealth services at the expense of patient care.
One concern patients often have in relation to telehealth services is whether the quality of care they will be receiving is analogous to the care they would be receiving in person. Indiana Code § 25-1-9.5-7(f), amended by Indiana SEA 3, requires "(a)ny applicable contract, employment agreement, or policy to provide telehealth services must explicitly provide that a practitioner may refuse at any time to provide health care services if in the practitioner's sole discretion the practitioner believes: (1) that health quality may be negatively impacted; or (2) the practitioner would be unable to provide the same standards of appropriate practice as those provided in an in-person setting." Similar to prohibiting employers from implementing a telehealth services mandate when the quality of care would be diminished, the addition of this provision works to protect the health and well-being of patients.
Regarding private payer insurance, Indiana Code § 27-8-34-6 sets forth the requirements that private payers must follow in connection with telehealth service coverage. One of these requirements found at Indiana Code § 27-8-34-6(a) is that an insurance "policy must provide coverage for telehealth services in accordance with the same clinical criteria as the policy provides coverage for the same health care services delivered in person." The Indiana Code also includes a set of provisions to clarify the scope of Indiana Code § 27-8-34. Specifically, Indiana Code § 27-8-34: (1) will not require insurers to cover telehealth services that are not already covered services under a policy; (2) will not require the use of telehealth if a treating provider has determined telehealth services are inappropriate; and (3) will not "(p)revent the use of utilization review concerning coverage for telehealth services in the same manner as utilization review is used concerning coverage for the same health care services delivered to a covered individual in person."
One notable point is that Indiana has not included language relating to payment parity in the Indiana Code. Several states have enacted payment parity laws, meaning private payers in those particular states are required to reimburse telehealth expenses in an equivocal manner as they would for in-person care. Although Indiana has a provision in the Indiana Code relating to service parity, they have not yet included language pertaining to payment parity. However, a vast majority of dominant industry holders do reimburse telehealth visits equally to in-person visits.
None of the statutory updates provided by the enactment of Indiana SEA 3 are tied to the public health emergency timeline. This is of critical importance as all of the statutory updates mentioned in this article will survive after the public health emergency unless amended by the Legislature. Patients, providers, legal counsel, insurance companies and various other entities should be aware of these statutory amendments and their impact going forward as the state transitions into a post-pandemic era.•
• Isaac Willett is a partner and deputy co-leader of Faegre Drinker Biddle & Reath's health care practice group. Virginia Speck is a summer associate at Faegre Drinker. Opinions expressed are those of the authors.
Please enable JavaScript to view this content.