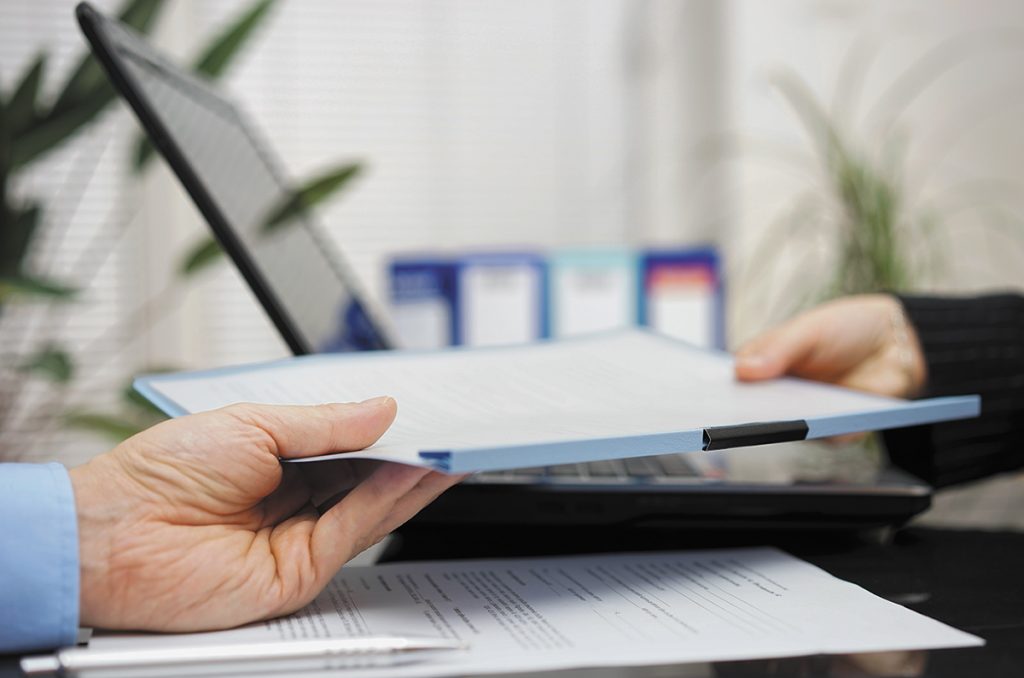 Law firm managers have long known they can't require attorneys to sign noncompete agreements when they join a firm. Even so, there have still been instances where firms have made it challenging for a lawyer trying to make a lateral move.
But a recent opinion from the American Bar Association Standing Committee on Ethics and Professional Responsibility makes it clear that any provision of an employment agreement that interferes with a client's autonomy is never acceptable.
"Firms may require some period of advance notice of an intended departure," Formal Opinion 489, handed down last month, reads. "… Firm notification requirements, however, cannot be so rigid that they restrict or interfere with a client's choice of counsel or the client's choice of when to transition a matter."
Though legal professionals say this area of the ethics rules doesn't tend to trip up too many lawyers — Indiana has only seen one such case in the last five years — the ethics opinion is still important, they say, because it drives home a crucial point: When lawyers move to another firm, the interest of their clients should always be key.
"The theme is actually assuring that there's a smooth transition with client matters when a lawyer is leaving a firm or a firm is breaking up," G. Michael Witte, executive director of the Indiana Supreme Court Disciplinary Commission, said.
Flexible plans
Formal Opinion 489 is based around Model Rule of Professional Conduct 5.6(a), which holds that, "A lawyer shall not participate in offering or making: (a) partnership, shareholders, operating, employment, or other similar type of agreement that restricts the right of a lawyer to practice after termination of the relationship, except an agreement concerning benefits upon retirement." Indiana's Rule 5.6(a) tracks this language.
One of the main points of the ethics opinion is the notice requirement a firm can impose on a lawyer who wishes to move to another firm. "The period of time should be the minimum necessary, under the circumstances, for clients to make decisions about who will represent them, assemble files, adjust staffing at the firm if the firm is to continue as counsel on matters previously handled by the departing attorney, and secure firm property in the departing lawyer's possession," the ethics committee wrote.
The opinion also advises firm leadership that they cannot withhold resources, such as email or staff, from a departing attorney during the transition period if doing so would prevent leaving lawyers from adequately representing their clients. Lawyers and their firms are encouraged to coordinate during a transition period in the best interests of any affected clients.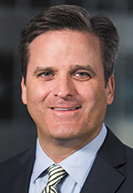 To that end, firms should have procedures in place that explain the process of transitioning a lawyer out of the practice and to another firm, the opinion advises. Most sophisticated firms have established such procedures, said Bruce Lithgow, a managing director of the Partner Practice Group of Major Lindsey & Africa.
But Andi Metzel, a partner at Taft Stettinius & Hollister LLP, cautioned that the procedures should not elevate form over function. As part of the group that left Benesch, Friedlander, Coplan & Aronoff for Taft in early 2018, closing Benesch's Indianapolis office, Metzel said an orderly transition was dependent on following established procedures while also adapting as necessary.
"We did have a formalized process in place, but it didn't contemplate nearly every lawyer in the entire office moving to another firm," Metzel said. "Because the character of the transition was different than a one-lawyer-leaving kind of situation, we did negotiate something consistent with, but not to the letter of, what our written policy would've been."
Such flexibility is expected of firm management, the opinion says, especially as it relates to a lawyer's notice requirement. That requirement "cannot be fixed or pre-determined in every instance …," the opinion says.
'Race to the phone'
Also important to the ethics committee is the notification of clients when a lawyer leaves one firm for another. Both the lawyer and the firm can choose to contact affected clients separately, but the opinion advises the use of a "joint communication" that lets clients know their options for continued representation.
A "race to the phone" is not uncommon, Lithgow said, as both departing attorneys and their former firms will likely want to keep the client on their rolls. But Lithgow said he would advise leaving lawyers to come to their firm management with a prepared statement that can then be negotiated into a joint statement.
During the transition to Taft, Metzel said her team negotiated a client communication template that sought to protect the interests of the Benesch firm, the Taft firm and the transitioning lawyers.
Though two firms may be competitors, lawyers can rarely fully sever ties with their previous employer, Metzel said, because that employer may retain old client files the lawyer may need. That situation might come up if a previous client approaches the lawyer once they have transitioned to a new firm and asks the lawyer to represent them again.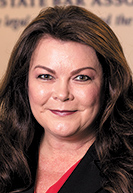 The Indiana Supreme Court addressed such client communications in an April 2014 opinion in In the Matter of: Karl N. Truman, 10S00-1401-DI-55.
In that case, an associate had signed a "separation agreement" providing that only Karl Truman could notify the associate's clients if the associate left Truman's firm. The separation agreement also created "a strong financial disincentive to prevent Associate from continuing to represent clients he had represented while employed by the firm."
Truman enforced the separation agreement when the associate wanted to leave the firm, though "(n)ot all of the notices explained that these clients could continue to be represented by Associate if they so chose, and the notices did not provide clients with Associate's contact information." Truman stopped using the separation agreement once the Disciplinary Commission began an investigation, and he ultimately received a public reprimand.
Witte noted Truman was found to have violated Professional Conduct Rule 1.4(b) — "failure to explain a matter to the extent reasonably necessary to permit a client to make informed decisions regarding representation" — in addition to Rule 5.6(a). He said the Supreme Court viewed Truman as an opportunity to educate the bar on nonacceptable transition practices.
Clients vs. commodities
Formal Opinion 489 also advises that "(i)f a departing lawyer is the only lawyer at the firm with the expertise to represent a client on a specific matter, the firm should not offer to continue to represent the client unless the firm has the ability to retain other lawyers with similar expertise." But, Witte noted, if retention of a lawyer with a specific expertise would delay client representation, the firm should not continue its representation.
Lithgow, Witte and Metzel each noted the opinion's emphasis on adequate client representation during a lateral transition. Technology is an important consideration during that transition, they said, with Witte noting the opinion goes so far as to advise on the transition of data in cloud storage.
For Metzel, the most important lesson from her firm transition is that clients should be seen as involved parties who need to be kept informed.
"If I had advice for anyone going through the transition process, keep at the forefront of your mind that clients are not commodities," she said. "It's not my client, it's not my property that I get to hang on to and covet. … Lawyers can run into trouble for treating clients like something they own."•
Please enable JavaScript to view this content.