Nearly every legal function has transitioned to a virtual format during the COVID-19 pandemic, and mediation is no exception. But the concept of online dispute resolution was gaining traction even before "coronavirus" was an everyday word.
Online dispute resolution, or ODR – as opposed to alternative dispute resolution, or ADR – can take different forms. There's the basic concept: using a computer or other teleconferencing device to lead parties to an agreement. But there is also more advanced software being developed for party-to-party negotiation.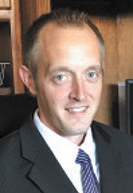 The "formal" concept of ODR hasn't fully come to Indiana yet, though Chief Justice Loretta Rush said the Indiana Supreme Court's Indiana Innovation Initiative is already looking into it. But as the pandemic continues, mediators are turning to Zoom and similar applications to keep their cases moving.
Nationwide, there's a pilot program underway designed to discern ODR best practices. Even once the pandemic is over, mediators expect the popularity of online dispute resolution to grow.
"I've had great success with the online Zoom videoconference mediations," said Dustin Matern, director of the Johnson County ADR Project. "But there is something lost there when it's not in-person."
Early use
The concept of online dispute resolution began in e-commerce about 20 years ago, according to Erika Rickard, civil legal system modernization project director for Pew Charitable Trusts. As the technology developed, tech vendors began creating court-specific ODR tools about five or six years ago.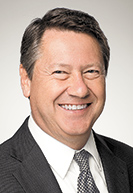 Some courts have specially designed software to facilitate their ODR programs, while some mediators use tech tools widely available in all industries. John Van Winkle and Bill Baten of Van Winkle Baten Dispute Resolution in Indianapolis are partial to the popular Zoom platform, which they say allows them to create "breakout rooms" that virtually replicate a traditional mediation.
"In our office we'd have different groups put in different rooms in our facility," Baten said. "(With Zoom) we can do the same thing with however many parties."
The concept of virtual mediation has always existed, Van Winkle added. In some cases, a party just can't travel to meet with the rest of the group.
In those instances, Van Winkle said conference calls were the common remedy. But now, virtual mediations are enhanced by videoconferencing technology.
Pros and cons
One of the benefits of ODR, according to Matern, is its impact on access to justice. "Especially now, when the courts are closed to non-essential hearings," he added.
Doug Van Epps, director of the Michigan Courts' Office of Dispute Resolution, said he has worked on access to justice issues for 20-plus years. In his experience, "there's a very high probability that, given the opportunity, you can work things out."
Some cases are better suited for a nonadversarial setting, Van Epps said. In a landlord-tenant dispute, for example, it's better for all parties if no one walks away feeling like a "winner" or "loser."
What's more, Van Epps continued, ODR can help close the affordability gap between those who can afford counsel and those who can't. By using online negotiation tools, parties avoid the time and expense of taking off work, finding childcare and paying for parking.
There are also time benefits. For example, Baten pointed to situations where an out-of-town party has a plane to catch; with ODR, that's no longer a limiting factor.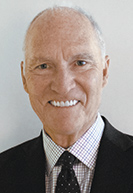 If ODR catches on, Matern suspects that attorneys may begin offering a cost reduction for online mediation. Lawyers could even offer more unbundled services with ODR, Van Epps suggested – for example, representing a client online only for the duration of the digital negotiations.
But there are some drawbacks to ODR, the mediators say. Notably, the face-to-face connection of a traditional mediation can't be replicated even in a video conference.
"You lose the ability to read body language, hand gestures, eye contact – things like that are lost over videoconferencing," Matern said.
Technology could also be a hurdle, he added, given that not everyone has access to the latest tech tools.
Mediators should also consider privacy, Van Winkle said. He and Baten are adhering to the best practices that have been put forward in light of COVID-19 for setting unique passwords and log-in information for their virtual sessions.
National efforts
Rickard has been working with courts in Texas, Florida, Iowa and Hawaii to develop ODR pilot programs. Pew Charitable Trusts is providing technical support and evaluations to determine how to develop and expand court-based programs in those states.
In Rickard's experience, courts are using ODR for three kinds of cases: individual-to-government disputes such as traffic citations, person-to-person disputes such as family law or small claims, and business-to-consumer disputes such as debt collection. While these disputes don't have to involve a mediator, a significant percentage of cases do, she said.
Creating these pilots has sometimes required the suspension of administrative court rules, Rickard said. Indeed, amid the pandemic, Baten said in-person requirements for mediation in Indiana have been relaxed.
As courts are responding to the pandemic, Rickard said her hope is that ODR will be looked to as a possible option for moving through the backlog of cases that are piling up due to court restrictions.
ODR programs in the pilot states are either very new or have not yet been launched, she said, so no data is available yet on their effectiveness.
Case study: Michigan
Separate from the Pew pilot programs, Van Epps' office has been working for about two years on designing and developing a program known as MI-Resolve.
Already there was software available for online traffic citation negotiations within Michigan courts, Van Epps said, and that software was developed into the new ODR program. Officially launched in November, MI-Resolve makes use of mediators in three of 18 dispute resolution centers in the state.
Use of MI-Resolve was slow initially, which Van Epps said helped his office work out the kinks. The plan is to continue developing the software to offer services in more case types – right now, the program is limited to small claims and landlord-tenant issues.
Landlord-tenant problems, in particular, will likely grow as a result of the pandemic, Van Epps said, as will creditor disputes. Having an ODR system available will help the Michigan courts navigate the likely influx of such cases.
"There are actually ways that this could complement lawyers," he said, referencing unbundled representation. "They could do more work instead of saying, 'There's just not enough money involved.'"
Future use
Baten expects the use of ODR to grow in the future, because the national health emergency forced the legal profession to turn to virtual mediations. Matern agreed, saying he could see ODR marketed as an either-or possibility.
"You have the two options," Matern said. "One option is a little quicker, but at the same time, as I said, I still go back to, I think the best method to complete a mediation is in-person."
Like Matern, Van Winkle doesn't foresee in-person mediations becoming obsolete. Especially in the commercial disputes he handles, there are often personality issues that are best resolved face-to-face.
Baten calls ODR a tool in the toolbox, noting some clients have told him they would recommend him regionally if ODR is available.
"There are alternatives now," Matern said. "The bar has been forced to get used to using this, and it could benefit their practice as a whole in the end."•
Please enable JavaScript to view this content.