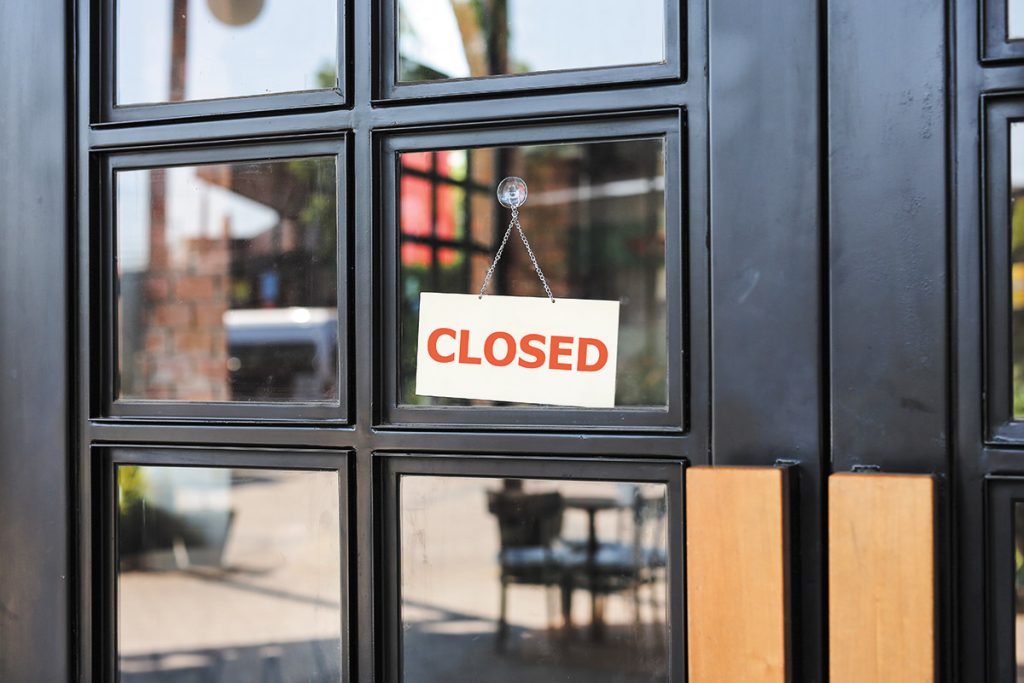 On a typical day, lawyers go into the office and work from desktops that may be connected to physical servers. They have paper files stored away, they meet clients in person and they show up to court. But what happens when they can't get into the office?
Numerous orders put in place to protect Hoosiers from the spread of the novel coronavirus during the rise of the COVID-19 pandemic have abruptly halted that routine for attorneys statewide. Unable to get into their brick-and-mortar locations for the foreseeable future, some lawyers with more traditional practices are scrambling to get up to speed in a virtual world.
The question needing a quick answer: What are some realistic solutions attorneys can use to get up and running as soon as possible if no one can get to the office for an extended period of time?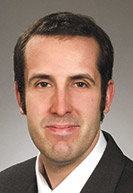 Jared Correia with Red Cave Law Firm Consulting tackled those concerns and offered practical suggestions during a March 18 Indianapolis Bar Association webinar, "The Coronavirus Outbreak is a Referendum on Virtual Practice: How Quickly Can Your Law Firm Get Up to Speed?"
Transitioning to a remote or virtual law practice at this point is no longer an option, Correia said. He likened COVID-19's impact on businesses and law firms to watershed events such as the Great Recession and the 9/11 terrorist attacks.
"This is an opportunity to make sure your law firm is remote-ready," he said.
The most important thing for law firms is stress-testing whether they can be virtual and for how long, Correia noted.
"Lawyers have always assumed that if they leave the office for one or two days, they can take some files with them and go away for the weekend. But the real question now is, what happens when you have to be out of the office for six weeks or eight weeks or three months?" Correia asked. "To all the lawyers I talk to, I ask, 'Are you ready for that?' And they say, 'Well, not really.' Now, the answer has to be an emphatic, 'Yes.'"
Catching up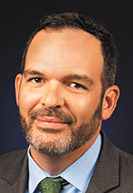 When the coronavirus pandemic began to swell in Indiana, so did Alex Limontes' efforts to set up his practice remotely. He wanted to make sure his employees, paralegals and support staff would have the ability to carry on as usual.
As they worked under his direction to stay six feet apart and behind closed doors, Limontes scrambled to purchase updated laptops for some of his staff and hired an IT department, which his firm previously didn't have in-house. Now the 10 employees are all working remotely, using teleconferencing apps such as Zoom to communicate. But he says the kinks are still being worked out one day at a time.
"My biggest concern is just making sure people can log in remotely," Limontes, of Hurst Limontes, said. "I knew some lawyers were letting their folks take their desktop units home, which in hindsight is something we should have done."
The attorney said he realizes now the little things he took for granted when working in the physical office, such as answering the phone or communicating by mail. Since being forced to work remotely, he says he's learned a lot about the inner workings of the law firm's administrative side.
"It makes me wish we went paperless like some law firms have done," he said. "We are part of the way there, but we weren't all the way there."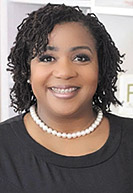 Becoming cloud-based
For Indianapolis attorney Tamara Rogers, going paperless was an immediate decision under the circumstances. She had coincidentally hung a shingle on March 6, forcing her to simultaneously build a virtual practice model because of the health crisis posed by COVID-19.
"It's actually been OK because it has forced me to think about working remotely and how to have very clear communications with clients and potential clients," Rogers said.
Rogers created a business model that eventually can be transformed into a brick-and-mortar business if she chooses, and she has taken specific steps to become virtual. That includes establishing a cloud-based client management system and a way for clients to pay her electronically with credit cards.
Those are two of the four key elements Correia said attorneys should acquire when transitioning to a virtual practice. He recommended that lawyers have online productivity software, law practice management software, an e-signature tool and an e-payment tool.
One roadblock Correia said can hinder firms from becoming more virtual is their reliance on traditional office servers. Those require someone to be in the physical space to access critical information and files.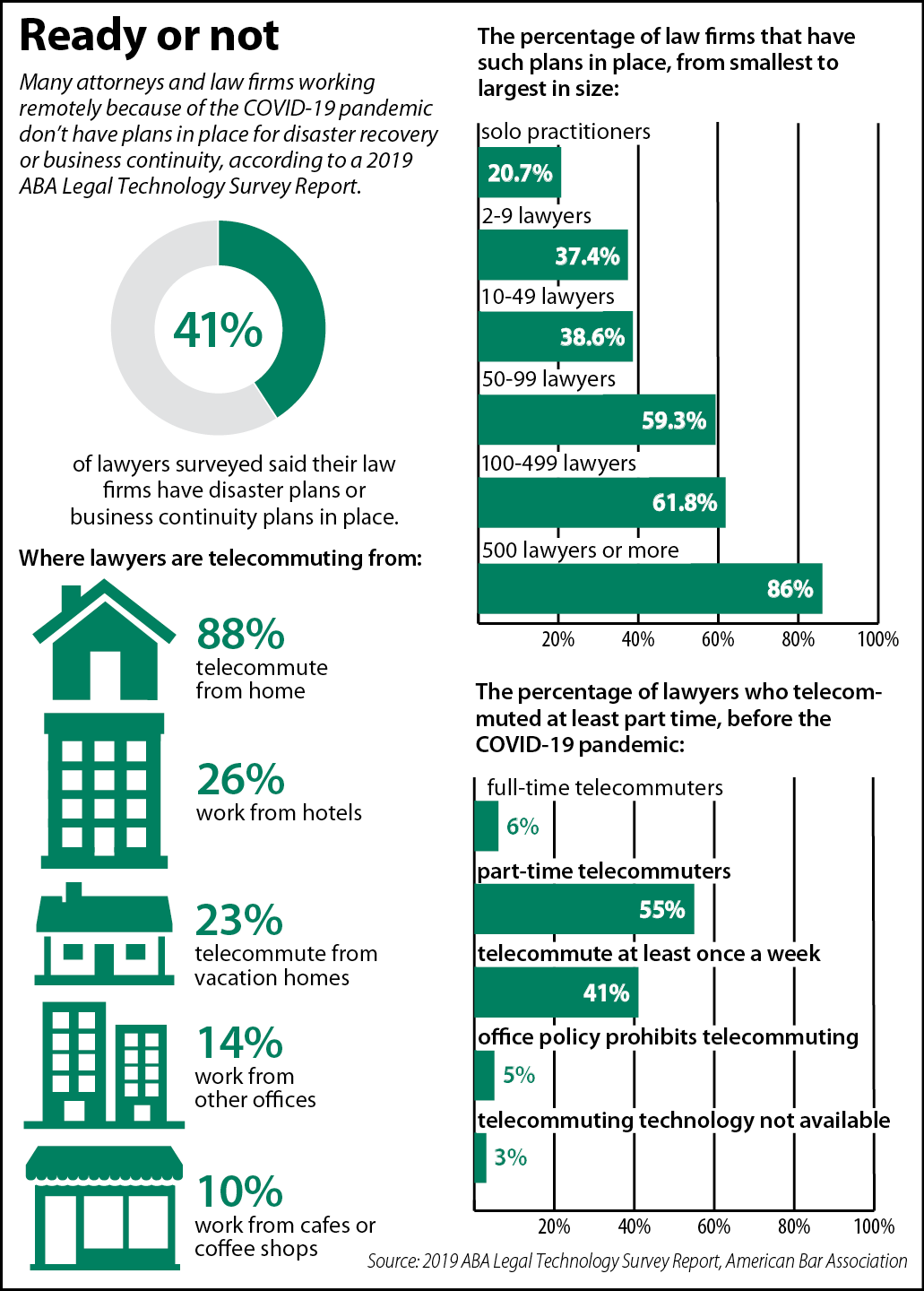 "Law firms that are willing to drop traditional office servers and move to the cloud have a lot more flexibility," he advised.
Correia gave the example of the 2013 Boston Marathon bombings, which was detrimental to several traditional firms for which he consulted. Located in an area shut down for weeks by the federal government, eight out of 16 law firms shuttered after two weeks because they couldn't manage their practices remotely.
"But the law firms that were virtual, they would go work from home, they would go to the law library, and since all of their information was online, they didn't even miss a beat," Correia said. "If you don't need your devices and hardware to get to your data, you can be up and running the next morning, no matter what happens to you."
Ready or not
Most lawyers were not prepared for this. According to a 2019 American Bar Association Legal Technology Survey Report, only 41% of lawyers reported that their firms had disaster plans in place.
Larger law firms were likelier to have a business continuity plan: 86% of firms with 500 or more lawyers did, the survey found. By contrast, only about 21% of solo practitioners were prepared with disaster plans.
Moving forward, Rogers said she thinks the COVID-19 pandemic will help law firms come up with disaster plans for what to do if they can't go into the office or meet face-to-face with clients in the future.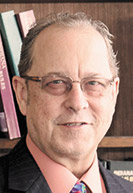 Not being able to meet with potential clients is already affecting longtime Indianapolis estate planning attorney Jay Wehmeier.
As an attorney over the age of 65, Wehmeier said both he and his paralegal are in the "red zone" and are having to adjust to working remotely. He's already had to turn away at least two sets of walk-in clients, whom he normally relies on for business.
"They were probably really good cases right there that I could have taken if I could have worked with them," he said. "That is going to impact our money."
Being technologically challenged means Wehmeier has to take the rough edges off of his home office. He'll now have to learn new communication tools and figure out how to more efficiently work with his paralegal without being under the same roof.
The attorney, who says he has been resistant to adopt technology in his practice, said he doesn't yet have the hang of the tech he must use to continue practicing. But he's optimistic that his firm will be able to work through the new normal and learn together.
Communication is key
Another important mechanism that can be quickly adopted is an effective way to communicate with clients, staff and other attorneys, Josh Brown, of Cohen, Garelick & Glazier, said.
Speaking at the webinar alongside Correia and Tony Paganelli of Paganelli Law Group, Brown pointed to apps such as Slack and Microsoft Office 365 allow users to share information. But in order to effectively communicate in a virtual practice, Paganelli said having reliable internet bandwidth is a must.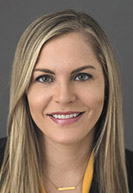 "It might not be something you can do urgently today, but if you are going to be working remotely and you are either on your home cable modem or some other residential-type network, it might be worth calling your provider to find out if you can up the bandwidth," Paganelli said.
That's something solo practitioner Amy Davis has been struggling with. Like Rogers, Davis opened her own law firm at the beginning of the COVID-19 pandemic and has attempted to create an environment that would mirror what her office would normally look like.
The hardest part for Davis has been not being able to form new relationships through networking events she had hoped would help push her business forward. But she's still optimistic, having taken the suggested steps to adopt technology that will benefit her practice, now and in the future.
"I don't think it's ever going to go back to the way it was before," Correia said. "… And now I think a lot of lawyers, because of this crisis, are taking the next step and going, not totally virtually, but as virtual as they can get."•
Please enable JavaScript to view this content.