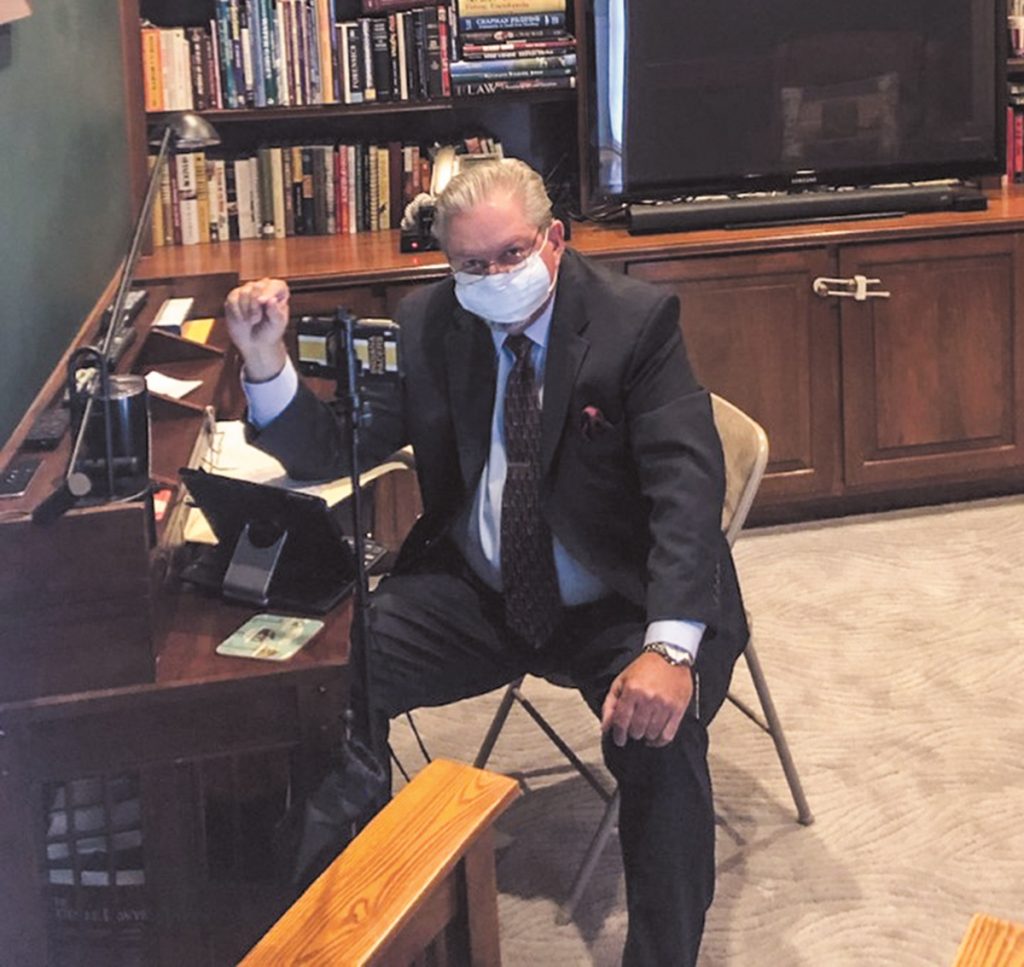 It was an important moment.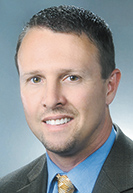 Bryan Babb, a partner with Bose McKinney & Evans in Indianapolis, was prepared on the morning of May 14 for the Indiana Supreme Court's first remote oral arguments. He was in his downtown Indianapolis office, ready to make his case via Zoom.
"We haven't had a fire drill in at least a year, or at least I haven't been there when we've had one," Babb recalled after the arguments were over. "But I'll be darned if, the minute Chief Justice Rush began speaking — that precise moment that began our oral argument — we had a fire drill."
Babb looked to the colleagues who were joining him for the remote arguments, their faces awash in disbelief. Their concern wasn't for personal safety — they wanted to make sure the blaring fire alarm wasn't a distraction to the justices and lawyers on the other side of the computer screen.
Luckily, Babb and his team determined the sound wasn't carrying over the computer's audio. But their experience is one that's likely becoming more familiar to appellate practitioners as the pandemic forces courts nationwide turn to remote arguments.
Indeed, Indiana Chief Justice Loretta Rush's opening words during the May 14 case were encouragement to not be bothered by possible remote distractions, such as the sounds of dogs barking or children.
"That just adds to the beauty of it," Rush said.
The Indiana Court of Appeals likewise began hearing remote arguments via Zoom this month, while the 7th Circuit Court of Appeals in Chicago has been hearing cases telephonically since March. Even the United States Supreme Court — known for its stance against live broadcasting of its proceedings — has joined the trend, hearing arguments via teleconferences that are made available in real-time.
Though there have been some technical hiccups, lawyers — even Babb — report generally positive experiences with remote appellate proceedings. Even so, some advocates say the most impactful arguments are made in person.
Making Indiana history
When Babb learned he would be giving a remote oral argument, he admits he was a little nervous. His first step was to participate in CLE programs that offered Zoom tutorials, and the parties also got a hand from the court, which held a mock Zoom conference.
There were numerous factors Babb considered as he prepared to make his socially-distanced case. For example, he decided it was best to close out of his email during the arguments so that his notifications would not ping each time he got a message, and he unplugged his landline so the phone wouldn't ring.
Richard Cook of Yosha Cook & Tisch was Babb's opposing counsel. He opted to view the proceedings on his iPhone, which was fastened to a tripod.
Cook was working with amicus counsel, who normally would sit beside Cook and pass him notes during the argument. But that wasn't possible here, so the two worked out a plan in advance.
On Cook's end, he was joined in his home office by his son, while amicus counsel Steve Langer was in another location with his daughter. As the two lawyers worked, their children texted each other, passing electronic notes.
"Technically, I was the first attorney in Indiana to do this remotely, since I argued first," Cook said of the remote argument. "I was kidding with my son saying, 'I guess I'm in some history books.'"
Seeking advice
While Indiana's state appellate courts didn't begin remote arguments until this month, the Chicago-based 7th Circuit Court of Appeals has been holding virtual proceedings since March 30. Its first remote case was E.F. Transit Inc. v. Indiana Alcohol and Tobacco Commission, et al., argued telephonically, and the circuit court has since moved to videoconferencing.
It wasn't a completely unprecedented move for the Chicago court. In the past, judges have called in to hear a case if they were sick or couldn't get to the courthouse for some other reason, said Collins Fitzpatrick, the circuit executive.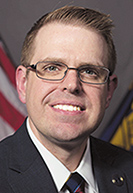 Indeed, Judge Ilana Rovner, who sat on the E.F. Transit panel, had called in to oral arguments before COVID-19 mandated it. Aaron Craft, the chief of the Civil Appeals Section in the Indiana Attorney General's Office, thinks that's part of the reason why arguing E.F. Transit remotely wasn't as "jolting" as he expected.
Still, the remote process was necessarily different. Craft was instructed to call in 45 minutes before the start time to ensure the phone line worked for all parties, particularly for the bench. He had a little trouble hearing opposing counsel, but generally his connection was clear.
Craft learned March 18 that he would argue his case over the phone. Back then, the term "coronavirus" was just picking up steam in the United States, so there weren't as many webinars available to give him tips.
What advice he was able to find, though, was helpful.
Normally, Craft follows the judges' lead to the issues they want to focus on. But with technology putting a virtual barrier between him and the bench, he was advised to put extra preparation into his introduction and transitions to ensure his most salient points were communicated.
New questions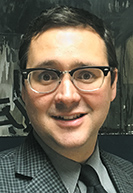 When the pandemic made it to Indiana, Logansport attorney Mark Leeman was among the first whose oral argument before the Indiana Supreme Court was delayed.
Originally scheduled for March 19, Leeman learned April 7 that he would be arguing Brandon Battering v. State remotely. The Battering case was to be heard at 10 a.m. May 27.
As he prepared for the new experience, Leeman had logistical questions. For example, would there be a way to show deference to the justices even though he couldn't stand when they entered the room?
Sound quality was also among Leeman's concerns. He trusts his ears more in the courtroom than on the computer, he said, so listening carefully to the justices would be of even greater importance during a remote argument.
But the court seemed to be making concessions to accommodate the unusual format, Leeman said. Specifically, he noted both parties were given additional time to make their arguments.
"My impression is, they understand that this may be a little more complicated than a normal oral argument," he said.
Gains and losses
There are pros and cons to arguing virtually, the appellate lawyers say, both in terms of technology and experience.
Technologically, the cases have gone off largely without a hitch. In the 7th Circuit, the court is taking extra precautions by using a federally contracted version of Zoom that comes with extra security, Fitzpatrick said.
Cook only ran into one technical hurdle during his virtual appearance before the state Supreme Court. As he was beginning his rebuttal, his video feature was not working. But realizing that his audio was still fine, he proceeded without sharing his image.
For Craft, the goal was to make his remote argument as normally as possible. On the day of his virtual appearance, he put on a suit, went into the office and sat in a conference room.
"That drilled home the formality of it," Craft said.
In some ways, a remote appellate argument is better for lawyers than in-person. Babb and Cook, for example, cited the fact that they had all of their case materials easily within reach on their desks during the remote argument, as opposed to the limited notes they can take to the podium.
But to Leeman and Craft, in-person arguments are preferable. Craft feels more at ease when he can stand at the podium and make eye contact with the jurists, while Leeman notes the importance of body language. Cook made up for that by paying special attention to the justices' inflections.
Babb, however, doesn't think anything was lost by making his case through the computer.
"To me, I don't think it was one bit less impactful," he said.•
Please enable JavaScript to view this content.