APRIL 23-MAY 6, 2014
A Notre Dame Law School professor says courts should ask more questions when a bank files a motion to set aside a foreclosure judgment. The bank's decision to "un-foreclose" on a property can negatively impacts the homeowners, communities and the courts. Attorneys say using audio/video transcripts under a court pilot project is time-consuming and costly for clients. Some say a federal judge's recent ruling may hint at the future of Indiana's marriage law that bans same-sex marraige.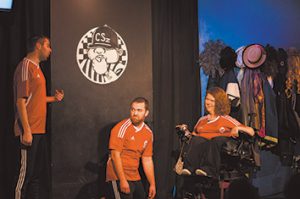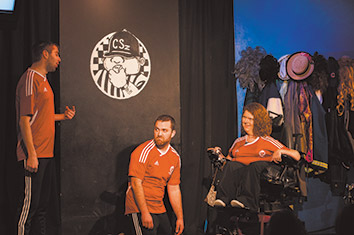 Katrina Gossett says the collaborative, reactive nature of the ComedySportz experience complements her work as a litigator
Read More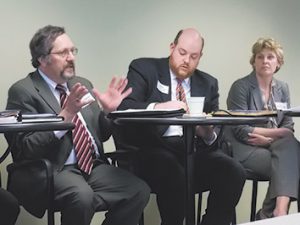 The Supreme Court wanted feedback on a pilot project using an audio-video record as the official appellate transcript in three Indiana courts. Lawyers at a recent discussion on the topic appear to favor pulling the plug.
Read More
Stakeholders want educators and courts to collaborate to end the school-to-prison pipeline.
Read More
Although the plaintiffs' attorneys and the Indiana attorney general both emphasize a federal judge's temporary order that the state recognize the marriage of one same-sex couple is short-term and limited, the ruling has given gay marriage proponents hope that Indiana's marriage statute will ultimately be ruled unconstitutional.
Read More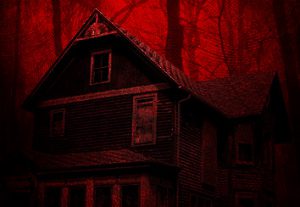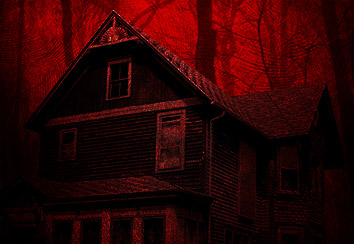 When a bank files a motion to set aside a foreclosure judgment, often the courts consider the filing good news, assuming the lender and the homeowner have reached a settlement. But things aren't always what they seem, and courts can be at risk of being duped.
Read More
Attorneys find collaborative law allows families to craft their own future.
Read More
By John C. Trimble Trimble All of us who attend or conduct mediation on a regular basis soon come to realize that pessimism is one aspect of mediation that occurs in every mediation session. We learn that if we let pessimism cause us to quit, we would never settle anything. However, pessimism on the part […]
Read More
The rise of online dispute resolution is seen as both a challenge and an opportunity for alternative dispute resolution.
Read More
Litigators in discovery practice are certainly used to wrestling with attorney-client privilege decisions, which are interesting and challenging enough even when the case involves parties and a court that all share the same "citizenship." But how is the analysis affected when the parties, the court and perhaps the source of the requested information (such as a non-party) are in different states?
Read More
Bob Hammerle writes that despite these films being dominated by sex, they are not erotic in any fashion.
Read More
A reader asks the legal community to stop using the term "homosexual" because of its history.
Read More
If judges wore wigs in the United States, there might be a marked increase, I say, in public confidence in our courts. Hopefully, it would not be outweighed by any marked increase in public satire, but it could not be any worse than the judge shows now on daytime TV. The public always needs to understand that courts are serious and judges are different. More importantly, it is necessary to understand why.
Read More
IU Maurer Dean Austen Parrish writes in his first Dean's Desk column about recent inductees into the school's Academy of Law Alumni Fellows and how their successes can inspire current students.
Read More
Today we will look at an inexpensive device from Google designed to facilitate video streaming.
Read More
In a federal lawsuit, 14 Indiana shops accuse State Farm Insurance and competitors of extracting "unreasonable and onerous" concessions on vehicle repair costs.
Read More
Eight new plaintiffs have been added to a federal civil-rights lawsuit claiming officials involved in Clark County's suspended drug court program jailed participants for months without due process, conducted improper searches and made unauthorized arrests.
Read More
Read decisions from Indiana's appellate courts.
Read More
Read who's been suspended recently by the Indiana Supreme Court.
Read More
Patrick Reilly writes to help defense lawyers develop strategies to achieving the best possible results in selecting, conducting and winning mediations.
Read More
he offices of the Indianapolis Bar Association first learned of the city's interest in pursuing a Justice Center several months ago when they expressed interest in learning more about our task force work over the last 10 years.
Read More
The importance of pro bono service is a theme that is routinely emphasized to practicing attorneys. For one law student, no encouragement will be necessary. The Indianapolis Bar Association's 2014 Law Student of the Year, Matthew Maples of the Robert H. McKinney School of Law, has completed close to 2,000 hours of pro bono service during his law school career.
Read More
The Rules Committee of the Indiana Supreme Court has proposed changing the rules to allow citation of memorandum (non-for-publication) decisions as persuasive precedent.
Read More
Tuesday, April 8 was a record-breaking day as 705 Hoosiers were provided with free legal advice through the IndyBar's Ask a Lawyer event.
Read More
While many are aware of the good the Indianapolis Bar Foundation does for the Indianapolis legal community, some might not be aware that the IBF has been responsible for awarding more than 75 scholarships to law students since 1983. These scholarships help alleviate the high cost of law school and provide students more affordable access to post-graduate education.
Read More