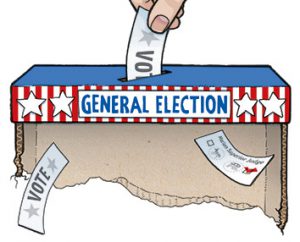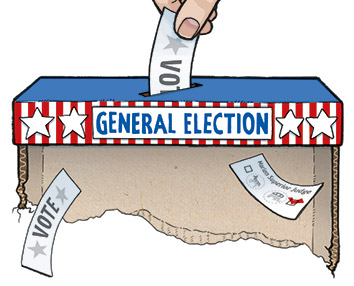 The 7th Circuit Court of Appeals posed tough questions for the state's defense of the pay-to-play, power-sharing system of judicial slating in Marion County.
Read More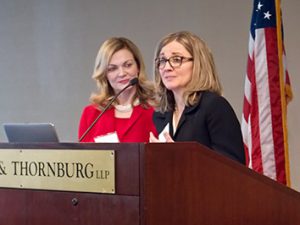 Attorneys Bernadette Catalana and Kelly Odorisi faced jaw-dropping experiences on their paths to success, like being called "cupcake" by a judge, or being told to "act more like a man" when clearly treated differently because of their gender.
Read More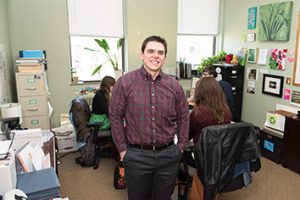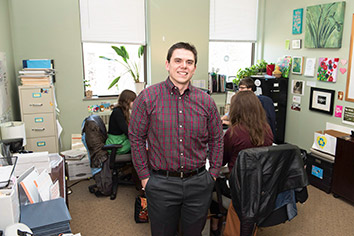 Just the third executive director since the clinic opened in the Mapleton-Fall Creek neighborhood of Indianapolis in 1994, Chris Purnell was officially named to the top job in February.
Read More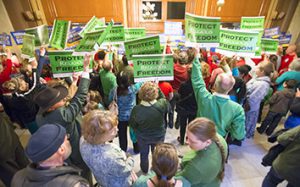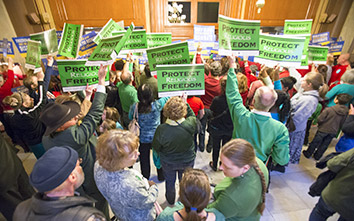 Even before Gov. Mike Pence signed Senate Enrolled Act 101, even before the firestorm of protests started and the nation turned its attention to Indiana, the Religious Freedom Restoration Act appeared to be on its way to court.
Read More
Indianapolis Mayor Greg Ballard's promise of financing a new justice center through operational savings is overblown, according to an analysis by the Indianapolis City-County Council.
Read More
Bloomington attorney Ken Nunn will donate $2 million for the renovation of Assembly Hall at Indiana University, where a new south entry plaza will be named Ken Nunn Champions Plaza when the renovated Simon Skjodt Assembly Hall opens in fall 2016.
Read More