Aug. 24-Sept. 6, 2016
Mary Willis is known in the Indiana judiciary for going beyond the day-to-day duties of a trial court judge — a mover and shaker who seemed a natural choice for the newly created position of chief administrative officer for the Indiana Supreme Court. The Floyd County prosecutor faces an ethics sanction over his canceled book deal about the Camm case. Some attorneys have decided to depart the partner track for careers with less demands.
Law firms are looking for talent and signing up attorneys who fit clients' needs in flexible arrangements that eschew the traditional associate-to-partner model. The trend addresses the firms' needs to contain costs and the desire of many lawyers for more work-life balance.
Read More
While the new model rule addresses bias and prejudice, Indiana's conduct rule is much stricter.
Read More
Floyd County Prosecutor Keith Henderson should be reprimanded by the Indiana Supreme Court for a book deal on a high-profile murder case against former Indiana State Trooper David Camm, recommends a hearing officer in Henderson's discipline case. The hearing officer blasted the conduct of lawyers on both sides of the ethics matter.
Read More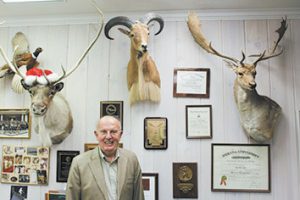 When the conflict arose between classes and basketball, John Ulmer, like just about any Hoosier would, picked roundball and, inadvertently, took his first steps toward a legal career that has since lasted more than 50 years.
Read More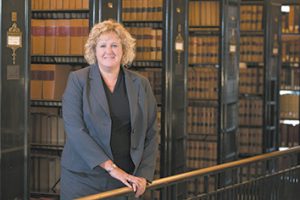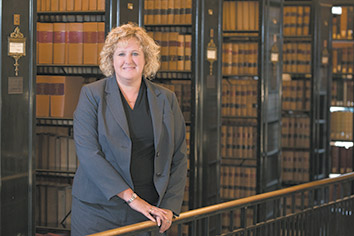 Mary Willis is known in the Indiana judiciary for going beyond the day-to-day duties of a trial court judge — a mover and shaker who seemed a natural choice for the newly created position of chief administrative officer for the Indiana Supreme Court.
Read More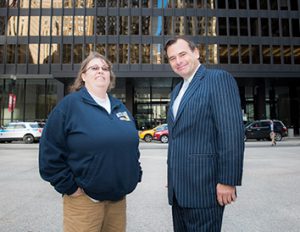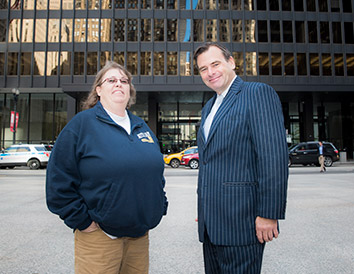 Within the first nine pages of its opinion, the 7th Circuit Court of Appeals affirmed a district court's ruling that sexual orientation is not protected by Title VII of the 1964 Civil Rights Act. And there, the panel could have ended its discussion. But the court spotlighted the growing confusion in the courts of when, exactly, sexual orientation crosses the line into gender nonconformity.
Read More
Despite decades of on-the-job training for workers and numerous high-profile lawsuits, harassment by managers and co-workers persists. Though the number of sexual harassment claims has declined in recent years, companies still get hit with thousands of lawsuits alleging harassment of some kind each year.
Read More
Employers face countless labor and employment challenges every day. Wage-and-hour compliance issues are near the top of that list because employers have experienced an increase in the number of class- and collective-action lawsuits filed against them.
Read More
Although the seller's Indiana unemployment insurance account may not be the focus of an asset purchase transaction, it is important for the buyer and seller to consider the subject before closing on the purchase.
Read More
As the state of Indiana celebrates its bicentennial year, we should all remember the importance of the right to trial by jury and commit to ensuring that this right remains inviolate.
Read More
The FAA does not appear to be taking a stance on privacy any time soon as they have remarked that the question of privacy should be determined under state law. So where do our state laws stand on privacy issues?
Read More
Bob Hammerle says "Indignation" should be knocking on the door when Oscar nominations are announced next year.
Read More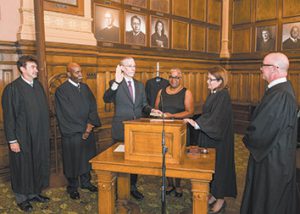 A photo from the Aug. 11 investiture ceremony of Justice Geoffrey Slaughter.
Read More
Taft Stettinius & Hollister LLP has a new partner-in-charge of its Indianapolis office, prompted by his predecessor's promotion to lead the entire law firm.
Read More
Married same-sex female couples who challenged Indiana's refusal to recognize the non-birth mothers on their children's birth certificates reiterate that they want to be treated in the same manner as heterosexual couples – no more, no less. The state, which intends to appeal a ruling finding Indiana's paternity statutes to be unconstitutional, is first asking the judge to take another look at her ruling.
Read More
The company that staged the Indy 500 Maxim Party at Indianapolis Motor Speedway on May 27 of race weekend has sued the speedway in federal court, claiming that it didn't do enough to help publicize the sparsely attended event.
Read More
Students at Indiana University Robert H. McKinney School of Law will have the opportunity to work with Marion County's Child Advocates starting this fall when the new Child Advocacy Law Clinic opens.
Read More
A state senator from Indianapolis announced Tuesday his intention to again file legislation to enact a hate crime statute in Indiana, one of only five states that does not have this kind of law on the books.
Read More
"Civil rights issues related to gender identity and sexual orientation" is the lone subject on the agenda for the Interim Study Committee on Courts and the Judiciary's initial meeting on Aug. 30.
Read More
Read recent appellate court decisions.
Read More
Read who's recently been suspended by the Indiana Supreme Court.
Read More
This article will give the reader some insight as to when the Indiana Uniform Security Act may come into play. This article is not meant to cover all IUSA's applications, defenses or interplay with federal law.
Read More
The Defense Trial Counsel's Annual Meeting will be held Nov. 17-18 in Fort Wayne. One of the highlights of the meeting is the presentation of the "Defense Lawyer of the Year," the "Diplomat of the Indiana Defense Trial Counsel," and the "Outstanding Young Lawyer" awards.
Read More
DTCI Young Lawyer regional mixers were enthusiastically received in Merrillville and Evansville in July.
Read More
I enjoy lawyer gatherings because they affirm that the work we do is important, and we all take that very seriously, but there is also plenty of room for friendship and collegiality.
Read More
Two hours out of 744. That's all it takes to help a family in need—a couple hours each month. The result? Happier, safer families leading to a happier, safer city.
Read More
Help your community by volunteering to be a guardian ad litem for an alleged incapacitated adult.
Read More
A Parenting Coordinator, or "PC," is a family law attorney or mental health professional who is appointed by the court to assist parents after a divorce or paternity decree. Most PCs also have significant mediation experience and some have attended a 2- or 3-day training specifically for Parenting Coordinators.
Read More
Many people who call Indy home need legal assistance–especially those without a home to live in. IndyBar attorneys have the unique opportunity to help homeless individuals with their legal issues through the IndyBar Homeless Project.
Read More