Like many young adults in the 1960s, Norman Metzger was inspired by the belief that it is possible to change the world. After a lifetime in public service, the 75-year-old attorney has never lost his passion to make things better for those who have little means and often no voice.
Read More
Indiana Justice Brent Dickson says it's not fair that people are kept in jail because they do not pay a bond to get out.
Read More
Industrial hemp was legalized in Indiana when Gov. Mike Pence signed a bill into law this year, but you still can't grow the crop in the Hoosier State.
Read More
A mainstay of the travel industry, all-inclusive packages are gaining traction with governments that want a simpler way to deliver new public facilities. For an annual fee, a private-sector consortium will design, build, finance, maintain and operate a new road or building. Indianapolis could become one of the first U.S. cities to ink such a deal with a new jail and courthouse on the former site of the GM stamping plant.
Read More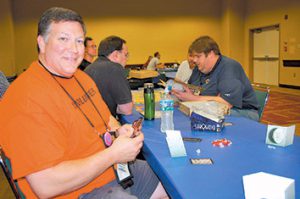 Attorneys find the more traditional style of gaming is a good way to take a break from work and focus on friends.
Read More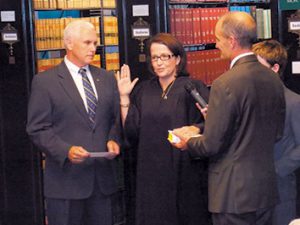 Choosing an intimate but profound setting in the Indiana Supreme Court Law Library to take the oath Aug. 18 as the state's first female chief justice, Loretta Rush said the history in the tomes spoke volumes to her.
Read More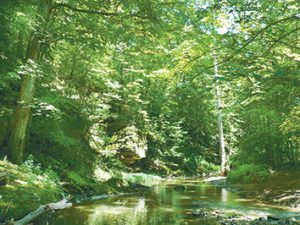 Nature can't always defend itself, but a recent gift to the Conservation Law Center in Bloomington will further the work of preserving environmental resources and open doors to more students drawn to a clinical experience in conservation law.
Read More
During the past 12 months a troubling trend has developed in the area of brownfield redevelopment. In several routine property transactions, buyers, sellers and lawyers have had the unpleasant experience of having their deals scuttled by a questionable application of the Resource Conservation and Recovery Act.
Read More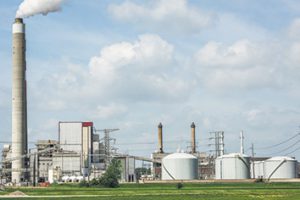 Indiana has joined 11 other states in filing a lawsuit against the U.S. Environmental Protection Agency, taking the unusual tactic of challenging the federal government's authority to regulate greenhouse gases rather than challenging the rule itself.
Read More
I'd like to make a suggestion to Indiana lawmakers when they return for the 2015 legislative session. I am not telling you how to do your jobs, but this suggestion falls under the guise of editing, so I feel I'm within my bounds.
Read More
The Judicial Conference Advisory Committees on Civil Rules has published proposed amendments to several rules and is seeking public comment.
Read More
It is common knowledge that what you say can and will be used against you. But what about what you sing or intend to sing?
Read More
Bob Hammerle says there isn't a mother who won't shed a tear watching "Boyhood."
Read More
Christopher Lee uses a popular board game to teach his children about democracy and the rule of law.
Read More
A federal judge ruled Tuesday that Indiana must recognize same-sex marriages performed in other states, but says the ruling doesn't take effect until the 7th U.S. Circuit Court of Appeals rules on the issue.
Read More
A northwest Indiana judge has rejected a request by the Indiana attorney general's office that he put on hold his order striking down the state's right-to-work law until the state Supreme Court rules on a similar case.
Read More
Two Marion Superior criminal court judges said Friday they continue to be frustrated by delayed releases of arrestees detained after orders have been signed for their release.
Read More
Read recent appellate decisions involving Indiana cases.
Read More
Read who recently was reinstated to practice.
Read More
In just a few weeks, the Indianapolis Bar Foundation (IBF) will host its annual fundraiser, the Evening Under the Stars Dinner & Auction. The event features an elegant dinner, cocktails, live entertainment and silent and live auctions – all while attendees have the chance to mingle with Indy's top legal professionals.
Read More
Since early 2013, the IndyBar and local legal service providers have been teaming up to provide pro bono help in family law cases. More than 100 cases have been placed as a result of these efforts, and additional volunteers are needed to continue this successful partnership.
Read More
Paralegals play an invaluable role in the legal profession. This sentiment was proven by the outstanding turnout at the 2014 IndyBar Paralegal Appreciation Luncheon as more than 150 attorneys, judges, and of course, paralegals gathered to enjoy conversation, lunch and even a laugh on August 14.
Read More
I had the honor of attending law school orientation on Saturday, August 16 at the Robert H. McKinney School of Law. I sat on the dais with the Honorable Jose Salinas of Marion Superior Court, the Honorable Jane E. Magnus-Stinson of the U.S. District Court for the Southern District of Indiana and McKinney School of Law Dean Andrew Klein.
Read More
Members of the current IndyBar Board of Directors discuss their roles, responsibilities and also offer advice to those considering serving on the board in 2015.
Read More