The recent Taft merger shows that expansion leads to a shrinking of traditional "home office" roles.
Read More
The continued drop in the number of people taking the LSAT has brought more worries about the future of law schools; however, many would-be applicants may just be waiting for the economy to improve before they try for admission.
Read More
A small circle, including an Indiana lawyer, helped to build and sustain the global network Legal Netlink Alliance.
Read More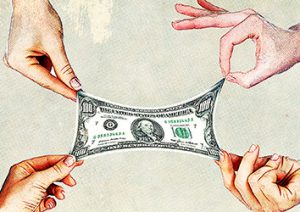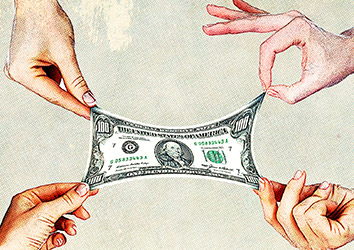 The alteration the Indianapolis Legal Aid Society made this season to its letters soliciting donations reflects a strategic decision by the nonprofit to go after higher contributions and underscores the need for service organizations of any kind to be aggressive.
Read More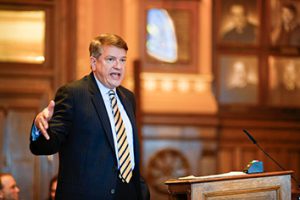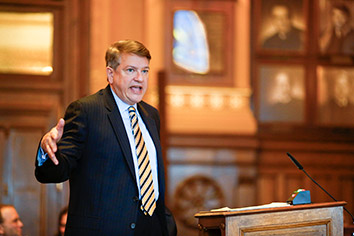 Indiana Court of Appeals judges spent the better part of a 90-minute oral argument Nov. 25 focused on whether a trial judge's order applied the proper legal standards in awarding $62 million to IBM after the state canceled its $1.3 billion contract to overhaul Indiana's welfare administration.
Read More
Attorneys differ on whether the recent ruling benefits society or opens the door for infringement.
Read More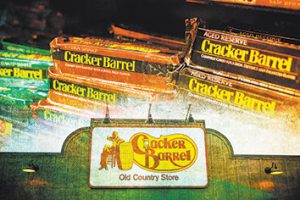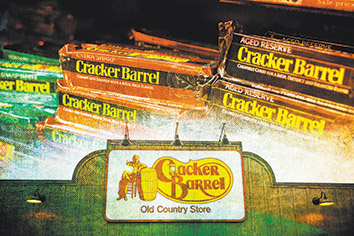 A federal appeals court ruled recently that savvy consumers might be confused if food branded Cracker Barrel Old Country Store was sold in grocery stores that carry Kraft's Cracker Barrel brand cheese. Turns out even a law professor who teaches a course on trademarks and unfair competition might be fooled.
Read More
In the new first-to-file system, the person who filed a patent application first would receive the benefit of getting the 20-year monopoly. However, there appear to be more subtle changes geared toward an international/European model that could substantially affect an inventor's ability to obtain a patent in the United States, although these changes could be limited in duration.
Read More
Like most judges, Shay Minton's achievements were numerous, but largely unmeasured.
Read More
Bob Hammerle roots for Jennifer Lawrence's Katniss Everdeen in the newest "Hunger Games" movie.
Read More
In today's rapidly changing technology environment, programmers update software frequently. Your choice: accept the changes or move on. When was the last time you went more than a day without an update request from your smartphone?
Read More
Shawn Marie Boyne writes that the Indiana State Bar Association needs to speak up in defense of marriage equality like the American Bar Association has.
Read More
A boost in membership rolls at some bar associations around the state is credited to the changing employment landscape in the legal community. People are joining the organizations because they are getting jobs or because they want to network to get future jobs.
Read More
Read new from Indiana's law schools.
Read More
7th Circuit Court of Appeals Nov. 22 Civil – Robo-Call Statute Patriotic Veterans Inc. v. State of Indiana, et al. 11-3265 The 7th Circuit Court of Appeals reversed the decision by a federal judge that Indiana's Automated Dialing Machine Statute is preempted by the federal Telephone Consumer Protection Act. The injunction entered against enforcing the […]
Read More
Members of the Evansville Bar Association have been getting into the spirit of giving.
Read More
Defense attorneys gathered from every corner of Indiana to attend the 20th Annual Conference & Meeting at the Blue Chip Casino in Michigan City on Nov. 21-22.
Read More
Since 2007, attorney volunteers have assisted hundreds of individuals prepare for times when they can no longer speak for themselves through the Low Asset Wills program. For IndyBar volunteers it is easy: clients are pre-screened and template forms are provided.
Read More
The New Year is just weeks away … Save the date and jump online to register today for the 2014 Indianapolis Bar Association and Foundation Installation Luncheon, which will take place on Thursday, Jan. 30, 2014, from noon to 1:30 p.m. at the Columbia Club.
Read More
Why are we losing favor among our paralegals and more importantly what can we do to correct this?
Read More
New Pause for Professionalism Video Available
Read More
The sharing of information and resources is one of the greatest benefits of an association. During the course of its more than 125 year history, the Indianapolis Bar Association has developed a number of resources to assist in the practice online, on disk, or in hard copy.
Read More