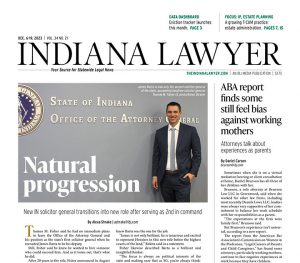 DEC. 6-19, 2023
The year is winding down, but the news is still going strong. For our lead story, IL reporter Alexa Shrake introduces us to James Barta, the state's second solicitor general. Meanwhile in the Intellectual Property Focus, IL managing editor Daniel Carson introduces us to Olivia Clavio, an IP attorney joining a growing T-CAM team at Faegre Drinker. And in the Estate Planning Focus (that's right, two Focus sections!), Alexa looks at the other side of estate planning: estate administration. Read those stories and more in the Dec. 6-19, 2023, issue of Indiana Lawyer.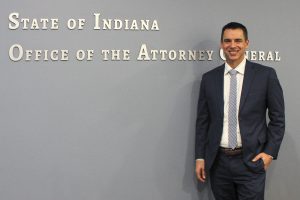 In November, James Barta became the state's second solicitor general, a role in which he will oversee litigation involving constitutional challenges and other issues of interest to state government.
Read More
A report from the ABA Commission on Women in the Profession, "Legal Careers of Parents and Child Caregivers," has found some attorneys, particularly working mothers, continue to face negative experiences at work because they have children.
Read More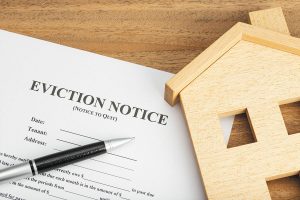 SAVI, a program of The Polis Center, a research unit in the Indiana University Luddy School of Informatics, Computing, and Engineering at Indianapolis, hopes a new dashboard it's developed will give people a look at comprehensive statewide eviction data.
Read More
After a nearly two-year pilot program, the Marion County Early Intervention Team and the Indiana Public Defender Commission say the initiative has shown promising early results.
Read More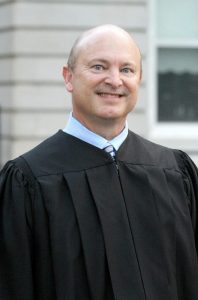 Growing up a block away from the Spencer County Courthouse, now-Judge Jon Dartt used to mow grass for some of the local lawyer families.
Read More
Read Indiana appellate court decisions from the most recent reporting period.
Read More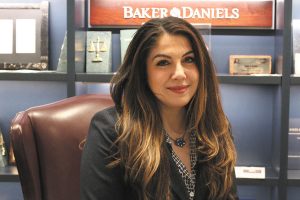 An interest in intellectual property law and her experience in advertising and marketing law has led Olivia Clavio to a new job at a firm with a growing IP team.
Read More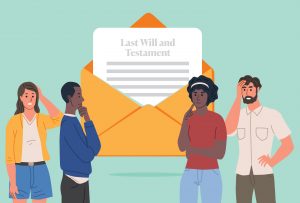 Estate planning can mean many things. But one aspect not spoken about quite as much as planning is what happens when a loved one dies and their will actually goes into effect.
Read More
Estate planning seeks to provide for family members, protect assets, avoid probate, minimize tax consequences and reduce legal headaches. The same is typically true for intellectual property estate planning, but with a couple of pitfalls.
Read More
Clearly, there are a number of important unanswered questions regarding the interaction of AI and IP.
Read More
I think I'll title this agreement something to the effect of "(Definitely-Not-A-Postnuptial) Agreement Waiving Statutory Rights in Spouse's Estate."
Read More
Over their lifetimes and at death, parents make gifts to children under the assumption that those gifts will be the property of that child for life, no matter what.
Read More
On Dec. 14, Indiana Lawyer will release its first ever M&A Monthly e-newsletter.
Read More
At a recent bar association meeting in Philadelphia, a very wise bar leader asked his audience, "How many of you understand the difference between 'have to' and 'get to'?" None of us raised our hands.
Read More
Many employers have had success with retaining employees by focusing on supporting employee well-being.
Read More
Essentially, NameDrop allows two iPhone users to exchange one or both party's contact information electronically by simply bringing the phones together and tapping "Share" or "Receive Only."
Read More
The use of artificial intelligence is rapidly expanding in the legal industry, but what are law schools doing to train future practitioners?
Read More
In case you missed the Instagram Reels promo video, IndyBar's E-Discovery, Information Governance, and Cybersecurity Section hosted its annual E-Discovery Day CLE on Nov. 16.
Read More
Each year the Indianapolis Bar Association's Annual Recognition Breakfast is capped off by the celebration of those members of the association celebrating their 50th anniversary in the practice of law.
Read More