FEB. 10-23, 2016
Lawyers are warming to e-filing, but hurdles (and proximity to the courthouse) are slowing wider use.Former foes of Indiana lawsuit funding legislation are supporting this year's bills to regulate the industry. The Hoosier roots are still strong for a judge on the U.S. District Court for the District of Columbia.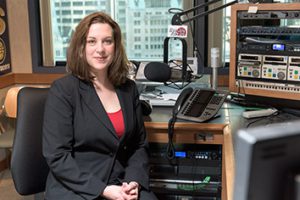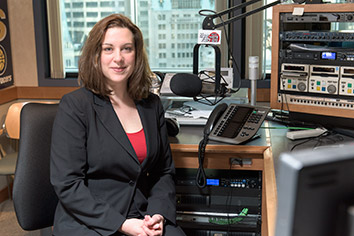 From her desk, Elizabeth Ellis watched the attorneys in her office work and realized as many other paralegals have – I can do that.
Read More
Judge Robert Wilkins returns to Indiana for a Black History Month celebration in the Southern District of Indiana.
Read More
The lawyers and judges vying to become the next Indiana justice include a one-time Swiss Alps guide, an aerobics instructor, and a former Indiana University football player. At least three got their start working at McDonald's, and more have lived in Rensselaer (three) than were born in Indianapolis (two).
Read More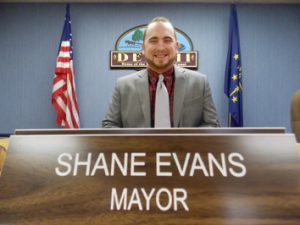 Shane Evans went home to Delphi, Indiana, after graduating from law school last year and walked straight into the top job in city hall.
Read More
After more than seven years of litigation, the Indiana Department of Correction is instituting major changes by providing treatment and mostly eliminating solitary confinement for severally mentally ill prisoners.
Read More
Three Fort Wayne residents – and perhaps scores more – were illegally detained by police without warrants, probable cause or even the accusation that they had broken the law, a federal lawsuit alleges.
Read More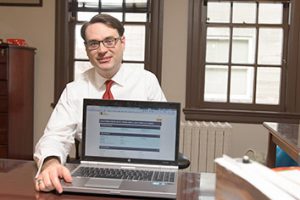 What could be easier than filing court documents from your desktop or tablet with automatic service and immediate filing confirmation? If you can see the courthouse from your office, it may seem easier to do things the old way — dashing to the clerk's office or having a runner do the same. That seems to be true in some cases, at least for now.
Read More
Harsh regulations in other states are inducing the legal financing industry to compromise.
Read More
It's been nearly 10 years since the Supreme Court of the United States approved amendments to the Federal Rules of Civil Procedure to add language addressing electronically stored information, or ESI. Recent FRCP amendments, effective December 2015, clarify ESI obligations. The rules re-introduce traditional concepts of flexibility and proportionality to ESI obligations.
Read More
Colin Flora writes in response to the recent announcement of the creation of commercial courts in Indiana.
Read More
Bob Hammerle says Quentin Tarantino can bring to the screen a pictorial display of viciousness that leaves you gasping with a feeling of disgusted wonder.
Read More
There is now a great opportunity to pick our next Supreme Court justice. But our problem is that we have to replace the irreplaceable Justice Brent Dickson.
Read More
One of the most significant and important fiduciary duties that lawyers must perform is to safeguard all client and third-party property held in trust.
Read More
Comments following the DirecTVdecision have been consistent: Unless Congress acts or the makeup of the court fundamentally changes, mandatory arbitration of consumer disputes and the corresponding limitations of some remedies (such as class actions) is here to stay.
Read More
It's time for best practices and policies on Internet access to court records to be developed, the Indiana Supreme Court said Thursday in an order about the creation of an advisory task force on remote access to and privacy of electronic court records.
Read More
On Jan. 31, Magistrate Judge William Hussmann Jr. raced his administrative assistant, Shelly James, to the office door. After nearly 28 years, the pair retired together from the U.S. District Court for the Southern District of Indiana.
Read More
The second federal lawsuit in two months has been filed against the Marion County Sheriff's Department, claiming wrongful death and civil rights violations on behalf of an inmate who committed suicide in the Indianapolis jail two years ago.
Read More
Indiana Attorney General Greg Zoeller has filed a lawsuit in Lake County against a former city of Gary employee who he says used her former position in the information technology department to defraud the city of nearly $1.4 million.
Read More
The Indiana Senate won't act on a controversial bill meant to extend some civil rights to gay and lesbian Hoosiers, effectively killing the legislation for the session.
Read More
Indiana University Robert H. McKinney School of Law has entered into an agreement with all five of IU's regional campuses to create the Indiana University Regional Law Scholars program, the school announced Wednesday.
Read More
Indiana is suing three out-of-state companies for allegedly orchestrating a scheme that bilked dozens of state residents out of millions of dollars after their homes were sold in tax sales.
Read More
Read recent Indiana appellate decisions.
Read More
Read who's been found in contempt by the Indiana Supreme Court.
Read More
On Dec. 31, 2015, the Indiana Court of Appeals issued a ruling in Collip v. Ratts, 49A05-1501-CT-1, 2015 WL 9589777 (Ind. Ct. App. Dec. 31, 2015). The underlying facts show that on March 30, 2009, one of a nurse practitioner's patients, Robert Ratts, died as a partial result of mixed drug intoxication.
Read More
By Samantha Huettner Huettner Strong legal advocacy demands writing skills. Good writing wins cases; bad writing buries them. Fortunately, the skill is easily developed with practice. Those who want to develop in this area may consider the following: Read. To improve your own writing, you must learn to recognize good writing in the first place. […]
Read More
Cases can often involve technical issues. The author has heard of mediations where a party will bring an expert to the mediation to address and respond to the technical issues that are present in the case.
Read More
The verdict will still be out on how we will select judges in Marion County when this article is printed, but for the first time in decades, we know we will have an entirely new system of selection before May 2017. Hopefully it will be in this legislative session but, if not, in the next.
Read More
The Indiana Court of Appeals in In Re The Marriage of Carr ruled that the survivor benefit that may go to a spouse in a dissolution of marriage is an asset for the purposes of property division and must be included in the marital pot.
Read More