From big judgments to busy law schools and attorneys in trouble, the Indiana legal community saw it all in 2013. We asked you what you thought were the biggest news stories last year. Here's a recap of what made headlines, with your Top 2 picks kicking off the list.
Read More
Austen Parrish says the Bloomington law school is well-positioned to meet challenges of the future.
Read More
The balance struck between the opposing demands of the prosecutors and public defenders in the proposed criminal sentencing bill may be upended during the 2014 legislative session, which could force Indiana to squeeze hundreds of millions of dollars from the state budget to build a new prison.
Read More
Four proposals approved during the final meeting of the Criminal Law and Sentencing Policy Study Committee appear headed for consideration during the 2014 session of the Indiana General Assembly.
Read More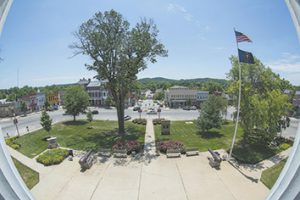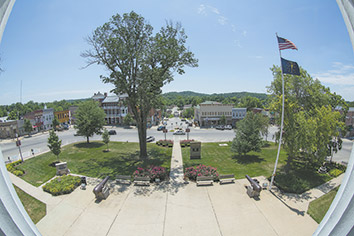 Chris Flook has an eye for Indiana's courthouses and courthouse squares. He's photographed all 92.
Read More
A sharply divided Indiana Supreme Court decision that a family may sue the state's child protection agency for negligence is sure to resonate within the Department of Child Services, attorneys familiar with the case said.
Read More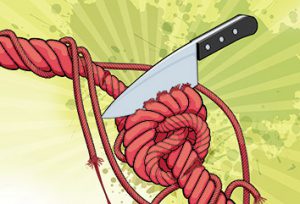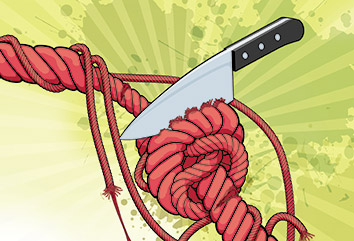 Couples forgoing legal counsel in divorce risk creating big messes the courts can't clean up.
Read More
Bob Hammerle says don't be surprised if David O. Russell's "American Hustle" wins Oscar's top prize.
Read More
Law school enrollment fell 11 percent in the fall of 2013, continuing a dramatic decline since 2010, according to national figures released by the American Bar Association.
Read More
Retired Indiana Chief Justice Randall T. Shepard and retired U.S. Rep. Lee Hamilton were recognized at the We the People awards dinner with the William Baker Award.
Read More
A memorial service for Ronald "Ron" Hocker will be held at 1 p.m. Jan. 10 in the Switzerland Circuit Court courtroom. All local attorneys and court staff are welcome to attend to pay their last respects to Hocker, who died Dec. 9 at the Indiana University Simon Cancer Center in Indianapolis.
Read More
Read recent appellate decisions from Indiana courts.
Read More
Read who's been suspended due to disability.
Read More
At the November annual meeting of the Defense Trial Counsel of Indiana, the following officers and directors were elected. They assumed office Jan. 1, 2014.
Read More
I am embarking on the presidency of the Indianapolis Bar Association. I see my role as the manager of a phenomenal team willing to sacrifice their time to serve others and provide unique benefits to the public.
Read More
Since 2007, IndyBar attorney volunteers have helped hundreds of individuals prepare for times when they can no longer speak for themselves through the Low Asset Wills Program. The commitment for this program is minimal, but your impact is great.
Read More
Want to make an impact? The IndyBar Homeless Shelter Project is looking for attorney volunteers. Through this project, IndyBar volunteers visit one of five local homeless shelters each month, giving legal advice and occasionally offering limited representation.
Read More
This year, let the IndyBar help you succeed in fulfilling your resolutions for a more successful and satisfying career. The bar's resources, programs and initiatives are standing by to help you see your resolutions through from idle promises to fruitful accomplishments.
Read More