The Indiana Legislature offers companion bill to explain the intent of the constitutional provision banning marriage between same-sex couples.
Read More
Before suspended Marion Superior Judge Kimberly Brown was facing possible removal from the bench for dozens of disciplinary counts, she had difficulties in her prior court, according to recent filings arguing for the ultimate sanction against a judge.
Read More
Indianapolis attorney and blogger Paul Ogden should receive a one-year suspension for email criticisms of a judge, the hearing officer in his disciplinary case has recommended to the Indiana Supreme Court. Ogden shows no sign of relenting in a matter he says is about attorneys' free speech.
Read More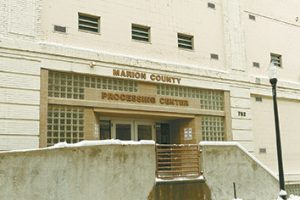 Redundancies and inefficiencies, plus concerns for security at the jail and at the Indianapolis City-County Building – where defendants with court dates come into regular contact with the public – prompted city and county officials last month to announce a Criminal Justice Complex proposal that would bring courts, jails and other related functions under one very large roof.
Read More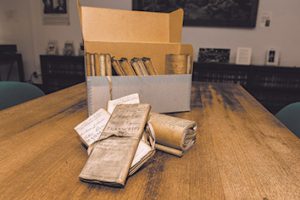 County clerks, archivists and court administration work to keep historical records accessible.
Read More
In agreeing to hear an appeal on the question of whether retirement funds remain retirement funds after they are inherited, the Supreme Court of the United States seems to be acknowledging that what is today a rare question could arise more often as the population ages and more parents leave money to their children.
Read More
After many years of complete uncertainty with the federal estate tax, there is now a law in place that provides some level of predictability. Further, in 2013, Indiana repealed its inheritance tax. Indiana's inheritance tax was known as one of the most onerous of all the states and resulted in many snowbirds making Florida their permanent home.
Read More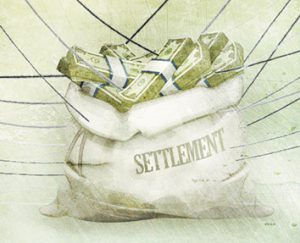 Funding companies woo plaintiffs in need with promises of quick cash for their pending settlements without oversight in Indiana. That soon could change.
Read More
The Southern District's website is revamped, with a new and improved look and feel. The case opinion search feature remains and allows searching by judge and/or date. It can be a useful tool to get recent standards, for instance, on common issues.
Read More
I hope you realize anyone can make positive changes to their health, no matter the circumstances that impede your path. I hope you enlist the help of a buddy or coach to help motivate you to gain new habits and lose destructive behaviors.
Read More
Bob Hammerle says Emma Thompson shines in her role in "Savings Mr. Banks."
Read More
Attorney Robert C. Thompson Jr. writes, "In response to Dean Klein's article, "Law Schools can't be good, fast and cheap," I take exception to his premise."
Read More
Danielle Kelly v. State is the first time that the Indiana Supreme Court has addressed law enforcement's use of the "question first, Mirandize second" questioning technique. 997 N.E.2d 1045 (Ind. 2013). Kelly also provides additional focus on the role technology plays in the changing scope of suspect/law enforcement interaction.
Read More
Read recent appellate decisions from Indiana courts.
Read More
Read who's been suspended and reinstated to the practice of law.
Read More
I walked around the office at the end of last month asking attorneys if they had any interest in getting more involved with the Indianapolis Bar Association. A few of the attorneys looked at me with a "deer in headlights" look and told me that they really did not know a lot about the opportunities for participation with the IndyBar.
Read More
Hear an update on pending legislation and get to know Indiana legislators at the IndyBar's eighth annual seminar, "The Importance of Lawyer-Legislators in the Indiana General Assembly," which is hosted by the bar's Legislative Committee.
Read More
Want to make an impact? The IndyBar Homeless Shelter Project is looking for attorney volunteers. Through this project, IndyBar volunteers visit one of five local homeless shelters each month, giving legal advice and occasionally offering limited representation.
Read More
Since 2007, attorney volunteers have assisted hundreds of individuals prepare for times when they can no longer speak for themselves through the Low Asset Wills program. For IndyBar volunteers it is easy: clients are pre-screened and template forms are provided.
Read More
Judge James K. Coachys on Ex Parte Communications
Read More
Read news from around the bar association.
Read More
Applications are now being accepted for three academic scholarships and four educational scholarships from the Indianapolis Bar Foundation (IBF), the charitable arm of the IndyBar.
Read More
Indianapolis Mayor Greg Ballard, Marion Superior Court Judge David Certo and Marion County Sheriff John Layton have recently announced plans for a new criminal justice complex to replace the existing facilities. This new complex will house separate adult and juvenile detention, inmate processing, the prosecutor, public defender, probation and community corrections, clerk and other state and federal agencies.
Read More
Two years ago, a forward-thinking group of IndyBar members gathered to ponder the future of the bar's communications efforts. These leaders recognized then what's become crystal clear today—that a new approach to the gathering and distribution of news and content was critical in a world where technology continues to change the game on a near daily basis.
Read More