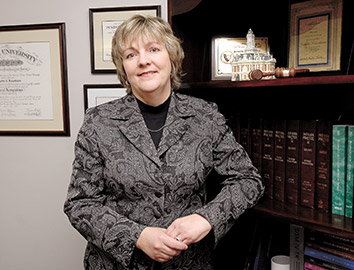 At the 2010 Indiana State Bar Association Solo and Small Firm Conference in June, then-ISBA president Roderick Morgan welcomed those in attendance, particularly those who found themselves to be "suddenly solo." While he may not be the first to use the phrase, a number of attorneys have found themselves either making that decision or having it made for them in the last couple years.
Read More
Three years in, and Indiana's case management system is plugged into about one-third of the state's courts.
Read More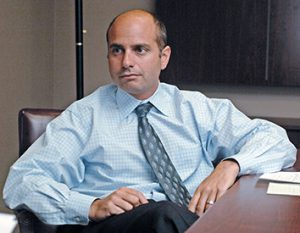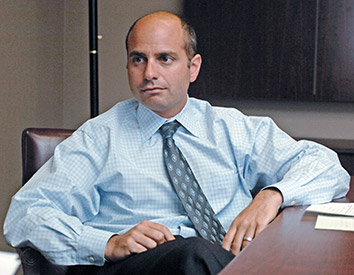 While the ex-prosecutor in the state's largest county waits to hear whether he will get a black mark for misconduct on his record, the Marion County disciplinary action against Carl Brizzi has broader professional conduct implications for attorneys throughout Indiana.
Read More
While the need for services for indigent Hoosiers during these tough economic times continues to increase, civil legal aid providers are reporting that budgets for 2011 will be similar to those of 2010, and the numbers of cases handled in 2010 are comparable to 2009.
Read More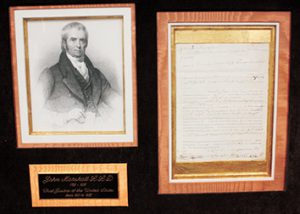 Attorneys and history buffs alike may want to consider a detour to the law library at Indiana University Maurer School of Law next time they are in or near Bloomington.
Read More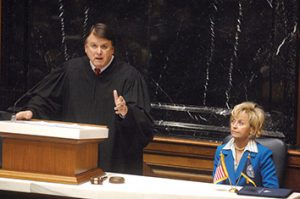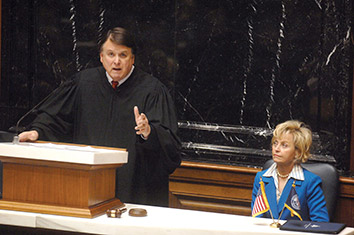 Even though times are tough, the Indiana chief justice says the Hoosier judiciary remains strong and continues to be a leader that other states look to as an example.
Read More
A case before the Indiana Court of Appeals calls into question the constitutionality of the state's new child support guidelines, challenging the revisions that last year altered the payment scheme for high-income earners and raised the ceiling on child support obligations.
Read More
Because mediations have become commonplace in family law cases, it may come as no surprise that a number of Indiana counties have been implementing a similar strategy to determine if a child is a child in need of services, or CHINS.
Read More
In our culture, someone accused of a crime gets a vigorous defense to make certain all of the accused person's constitutional rights are protected. This is as it should be. Those faced with the loss of their liberty or life deserve no less than the best defense that can be put forth.
Read More
Attorney Donald Doxsee offers advice on opening a private practice.
Read More
Effective Jan. 1, the Southern District of Indiana amended three local rules affecting civil practice, plus Local Criminal Rule 13.1 affecting criminal practice and sentencing (see the court's website for the text of all rule changes).
Read More
Nestled in a bland little strip mall just north of 96th Street on College Avenue, Big Mike's Café is worth the small detour it takes to get there.
Read More
Attorneys in northern Indiana are remembering two in the legal profession who died within a day of each other, including a longtime public defender who many say was one of the best in the state.
Read More
Second-year law student Andrew Homan started Jan. 3 as the Indiana Bar Foundation's new civics education program manager.
Read More
A special judge in Southern Indiana has ruled that the prosecutor who handled the first two triple murder trials of former state trooper David Camm can stay on to handle the third.
Read More
In a case that involves whether Medicaid applicants who were rejected can include information that was not in their initial applications when they appeal, the Indiana Supreme Court has set oral arguments for March 3 at 9 a.m.
Read More
Indiana Federal Community Defender Bill Marsh made his debut appearance before the nation's highest court on Jan. 12, arguing an Indiana case that questions whether vehicular flight from police is considered "violent" and warrants a higher sentence under the Armed Career Criminal Act.
Read More
After the Indiana Department of Corrections switched in the summer of 2010 from one victims' notification service to another as a cost-saving measure, one northern Indiana county has restored its program with the previous service provider.
Read More
7th Circuit Court of Appeals Judge Ann Claire Williams will be the featured speaker at an event celebrating Black History Month hosted by the U.S. District Court for the Southern District of Indiana.
Read More
The Indiana Supreme Court has posted best practices regarding mortgage foreclosures filed in Indiana. The Indiana attorney general also filed a petition with the Supreme Court supporting the best practices and asking for the Supreme Court to require those recommendations in mortgage foreclosure proceedings.
Read More
Even as the Indiana Board of Law Examiners searches for a new leader, a federal lawsuit remains pending against the state agency's questions to prospective lawyers about their mental and emotional health.
Read More
The 7th Circuit Court of Appeals today ruled on an issue that hasn't been addressed by any of its counterparts nationwide, finding that sentencing guidelines revised three years ago still only give District judges one chance to modify penalties based on a federal criminal rule of procedure.
Read More
The Indiana Supreme Court has ordered the man convicted of killing his wife, her ex-husband, and her son be put to death in April.
Read More
Indiana University Maurer School of Law Dean Laren K. Robel was elected president-elect of the American Association of Law Schools. The 2011 Martin Luther King Lecture at Valparaiso University School of Law features Devon Carbado.
Read More
See who's been suspended by the Disciplinary Commission.
Read More
The Lake County Bar Association recognized and remembered 19 attorneys who died in 2010 at its annual memorial service Jan. 4 at the Lake Circuit Court in Crown Point.
Read More
Defense Trial Counsel of Indiana President Scott M. Kyrouac outlines his goals for 2011.
Read More
As 2011 dawns, with the year end accounting done and the pie generously sliced, it is time to ramp up for another year.
Read More
Already the 2011 Board of Directors of the Indianapolis Bar Association and the Indianapolis Bar Foundation are at work.
Read More
Eight luncheon CLEs are being offered by IndyBar's Litigation Section in 2011 as part of their Litigation Trial Skills Series.
Read More
The Marion Superior Courts, Civil Division, and Circuit Court are pleased to announce that the Domestic Relations Counseling Bureau (D.R.C.B.) has relocated to the City County Building, East Wing, Fifth Floor, Room E540.
Read More