JAN. 23-FEB. 5, 2019
With changes sought for how the Department of Child Services deals with CHINS cases, foster care, caseloads and other issues, Indiana lawmakers have introduced at least 25 bills aimed at the agency. The case of an Indiana inmate who has spent a total of 28 years in solitary confinement is shining a spotlight on prisoner isolation. Indianapolis law firms are hiring — and they aren't just casting their nets for highly prized laterals, according to several firms.
Legislators in 2018 introduced a slew of bills trying to bring more collaboration and modest adjustments to the Department of Child Services. Lawmakers this year have introduced at least 25 bills impacting CHINS, foster parents and DCS caseloads, among other things.
Read More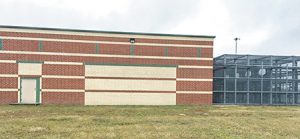 No one denies that Aaron Isby-Israel made bad, even criminal, choices that landed him in the Indiana Department of Correction. What is disputed is whether Isby should have remained in solitary confinement for a total of 28 years.
Read More
Six intellectual property attorneys walked out of one law firm, boarded the elevator in their downtown Indianapolis office building and pushed the button for a competing law firm on the 19th floor. Thus, Frost Brown Todd last month bolstered its Indianapolis IP practice group by luring the entire intellectual property team from SmithAmundsen's Indiana office. The move underscored what law firms say is a competitive job market where experienced lawyers are the hottest commodity.
Read More
After sexual misconduct and harassment allegations were leveled at Attorney General Curtis Hill and House Speaker Brian Bosma, harassment-related legislation is again being considered by the General Assembly, this year taking specific aim at accused elected officials.
Read More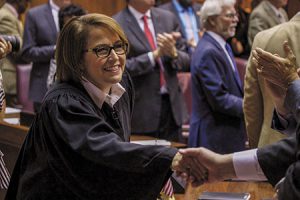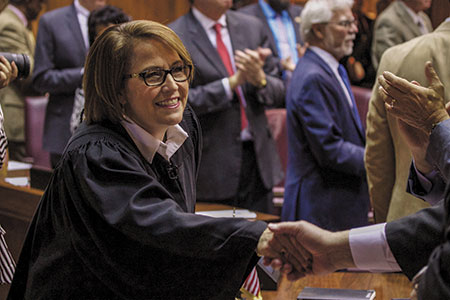 With a theme of "Addressing the Needs of our Customers," Indiana courts plan to emphasize quality customer service in 2019, Chief Justice Loretta Rush said in her State of the Judiciary address.
Read More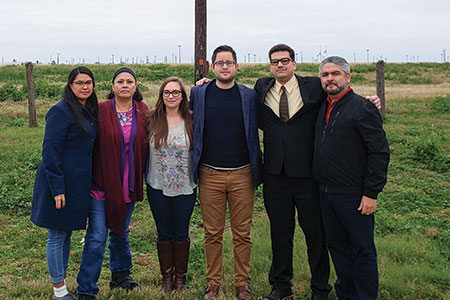 Students and faculty from Notre Dame Law School and local immigration advocates volunteered over the holidays with the Dilley Pro Bono Project in Texas, which helps women and their children seeking asylum in the United States.
Read More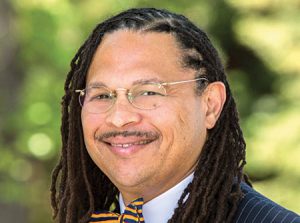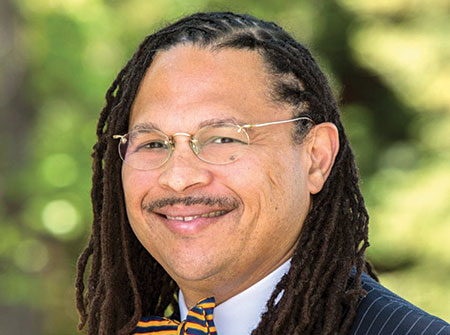 Any other law school probably would not have sparked G. Marcus Cole's interest. "I've always had a lifelong love for (the University of) Notre Dame and what it stands for," said Cole, who recently was named the incoming dean. "It was someplace I always wanted to be."
Read More
Read Indiana appellate court decisions from the most recent reporting period.
Read More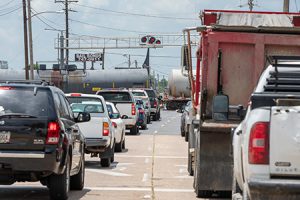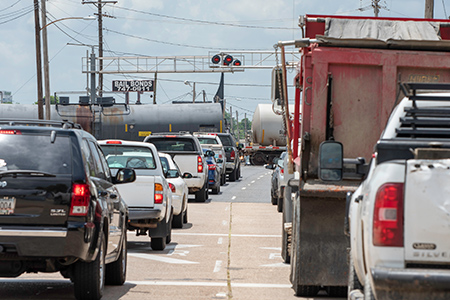 After the Indiana Supreme Court struck down a state law allowing railroads to be fined for lengthy blockages of train crossings, legislation filed in the 2019 General Assembly seeks another avenue of relief for Hoosier motorists held up by trains, especially motorists driving emergency responders.
Read More
Police body-worn camera footage is becoming more prevalent in transportation personal injury lawsuits, but there are some key considerations regarding admissibility.
Read More
The viability of theories of liability for shippers, freight brokers and other parties in the distribution chain in trucking accident litigation is now being tested across the country.
Read More
The "gig" economy has brought increased attention to the use and meaning of independent contractors in America. With increased focus comes a change in how states attempt to define the work status of independent contractors, and if paternal protections should be offered to such workers.
Read More
The recent emphasis on lawyer well-being is not limited to private law firms. Corporate legal departments, the public sector and other legal employers are embracing some of the wellness initiatives being implemented at many law firms.
Read More
Effective Dec. 1, the Southern District of Indiana adopted various Local Rules amendments, specifically to Local Rules 5-2, 5-3 and 5-7 (electronic filing); Local Rule 6-1 (extensions of time); Local Rule 81-2 (removed actions), and; Local Rule 83-5 (admission). The amendments to Local Rule 6-1(a) are significant in that they impact the process of seeking extensions of time for filing deadlines.
Read More
Movie reviewer Robert Hammerle says a new film about Justice Ruth Bader Ginsburg should be required viewing, while "If Beale Street Could Talk" is Oscar-worthy, if heartbreaking.
Read More
See who has been disbarred or suspended during the most recent reporting period.
Read More
Who's the new IBF president? We sat down with Mark Waterfill to give you an exclusive peek inside the mind of the IBF's newest leader! Check it out!
Read More
Almost every client estate planning attorneys encounter has a retirement plan that makes up part of his or her estate. As a result, it is important to understand the rules that govern retirement plans and the income tax consequences that may affect both clients and beneficiaries.
Read More
It's 2 o'clock on a random Wednesday morning, and you just woke up realizing you failed to respond to requests for admissions that were due yesterday. In the immortal words of Homer Simpson: "D'Oh!" Not to fear, because Indiana Trial Rule 6(E) is your savior! Or is it?
Read More