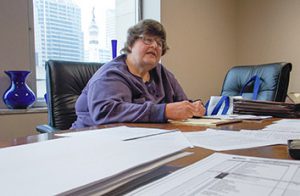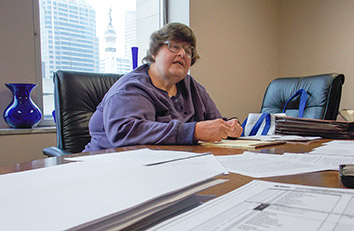 Suzanne Esserman claims the Indiana Department of Environmental Management fired her for questioning payments to private contractors, so she's filed a whistleblower lawsuit.
Read More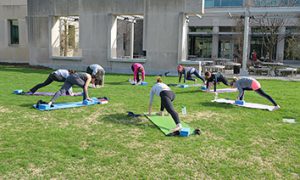 Stresses from school and adapting to one's first legal job can lead to poor health and self-medicating, but confidential assistance is available.
Read More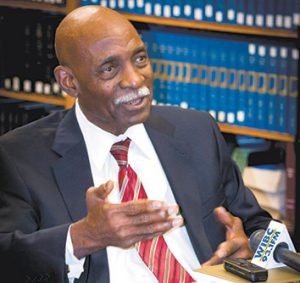 As the first African-American to serve on the state's appellate bench, retiring Indiana Supreme Court Justice Robert Rucker said he doesn't think of himself as a trailblazer, but he said it's important the state's high court look like the population it serves.
Read More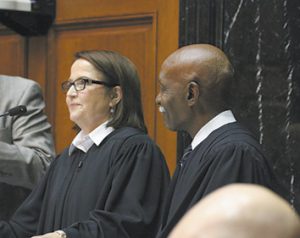 In her third State of the Judiciary address as chief justice of the Indiana Supreme Court, Loretta Rush highlighted how partnerships in the state's judicial system are serving to further three initiatives to the benefit of litigants and legal professionals alike.
Read More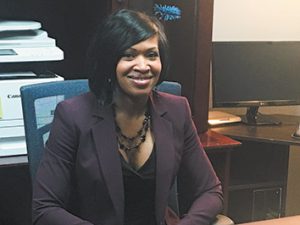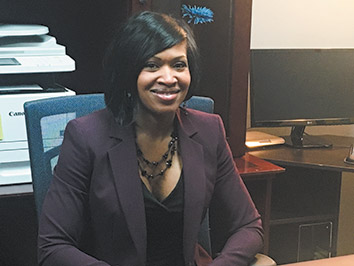 The decline may be due to a lack of African-American partners at the firms and more black attorneys choosing to open their own practices.
Read More
Once again, a handful of Indiana lawmakers and community organizations are trying to get hate-crime legislation through the Statehouse and onto the governor's desk.
Read More
Not much was changed in terms of government transparency when the Indiana Court of Appeals rejected former Gov. Mike Pence's argument that the Indiana executive branch's responses to open record requests are exempt from judicial review. But, according to open government advocates, that lack of change is actually a good thing.
Read More
As lawmakers hammer out another biennial budget, officials backing Indiana's criminal justice reform say money is the key to keeping the effort moving forward.
Read More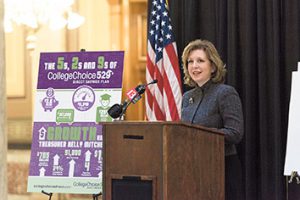 As 529 plans hit 20-year milestone in Indiana, new state and federal contribution incentives have been proposed.
Read More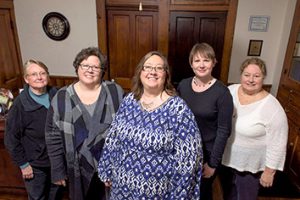 At 41, Cumberland family law and estate attorney Jessica Lacy thinks a lot about her 10-month-old daughter's future, but she's also mindful of the years ahead for those who work with her.
Read More
Having an organized approach to becoming more visible internally and forming stronger relationships with your co-workers can be a very effective networking strategy.
Read More
You may or may not be aware of it, but at JLAP we are sensitive to the reality that a lot of people feel pretty crummy right after the holidays. We talk to lawyers a lot about how they are feeling and our observations are that despite all the advice on how to avoid feeling stressed during the holidays, more people struggle after the holidays than during the holidays.
Read More
As the year begins, it is appropriate to get back to the basics. Subject matter jurisdiction is the starting point in every case in federal court, scrutinized from the outset by the district court and then the 7th Circuit. Yet in opinion after opinion common errors in complaints or removal notices are noted by these courts, particularly in diversity jurisdiction cases.
Read More
Bob Hammerle says all women will enjoy "Hidden Figures."
Read More
The Indiana Supreme Court has imposed a public reprimand against a Floyd County prosecutor charged with violations of three Professional Conduct Rules after he failed to recuse himself from a case he planned to write a book about.
Read More
Save time and find the legislation that matters to you and your practice with IndyBar Bill Watch reports, now available for the 2017 legislative session. Bill Watch is a service of the IndyBar Legislative Committee. Through the support of Faegre Baker Daniels LLP, the IndyBar distributes an updated report during each week of the session to members indicating the progress and recent actions taken on the bills being monitored by the association.
Read More
Attorneys in Indiana are governed by the Indiana Rules of Professional Conduct. One of those rules, Rule 8.4(g), provides that it is professional misconduct for a lawyer to "[e]ngage in conduct, in a professional capacity, manifesting, by words or conduct, bias or prejudice based upon race, gender, religion, national origin, disability, sexual orientation, age, socioeconomic status, or similar factors. Legitimate advocacy respecting the foregoing factors does not violate this subsection."
Read More