JAN. 29-FEB. 11, 2014
A bill seeking to consolidate correctional services in Marion County is drawing concerns from officals around the state worried they may be forced to combine their county's services. The attorney who spent 11 years defending the Indiana State trooper twice convicted of murdering his family discusses David Camm's three trials.
Just a few days after the 7th Circuit Court of Appeals issued its opinion in his case, attorney Brian Paul searched for the website the court had cited and discovered not everything on the Internet is permanent. He had run into link rot.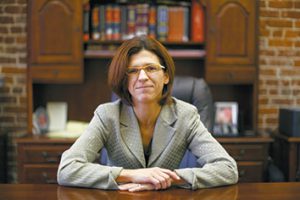 After 11 grueling years on the high-profile Camm murder case, attorney Stacy Uliana believes justice was served.
Read More
Community corrections advocates are worried that a proposal to consolidate the Marion County probation and community corrections departments would take local decision-making away from community members and give more control to judges.
Read More
Persistent warnings about funding shortages for state and federal courts don't appear to be registering with the public, a new poll concludes.
Read More
A courtroom spectator's persistent requests to two trial courts for an interpreter raises questions of how accessible Indiana courts should be for people who have disabilities as well as how much control the state judiciary has over local judges.
Read More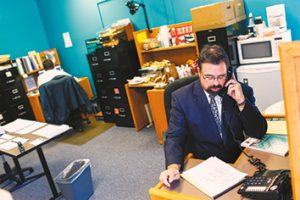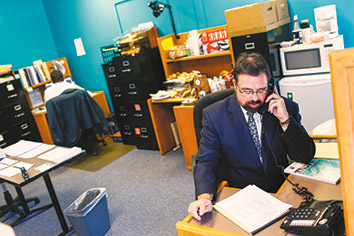 Hundreds of Hoosiers received free legal help in January thanks to efforts of local and state bar groups that marked the Martin Luther King Jr. holiday by providing free legal assistance.
Read More
Attorneys now are faced with the monumental task of collecting, reviewing and producing their own client's electronic documents while also reviewing the opposing side's electronic documents. This can lead to uncomfortable conversations with clients regarding the significant cost of the process.
Read More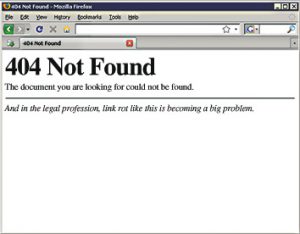 Just a few days after the 7th Circuit Court of Appeals issued its opinion in his case, attorney Brian Paul searched for the website the court had cited and discovered not everything on the Internet is permanent.
Read More
While there may (or may not) be a big difference between horses and humans, there may not be any difference between horse judging and human judging. After all, judging is a fundamental objective endeavor.
Read More
An important U.S. Tax Court ruling last year may affect you and your law firm. The case settled a long-standing dispute between attorneys and the Internal Revenue Service regarding advanced client expenses for lawyers who handle cases on a contingency basis.
Read More
Bob Hammerle says "Lone Survivor" is a powerful, heartbreaking film that simply has to be seen.
Read More
In reply to Mr. Robert C. Thompson, Jr.'s proposal in the "Viewpoint" column that law schools issue full refunds when alumni fail the Bar Exam twice, attorney Sally Hubbard respectfully disagrees.
Read More
Luke Bielawski was honored Tuesday at the Indiana Statehouse for his novel fundraising efforts. The Indiana University Robert H. McKinney School of Law student made headlines last year when he hit golf balls across the country to raise money for an Indianapolis high school serving at-risk students.
Read More
Read recent Indiana appellate decisions.
Read More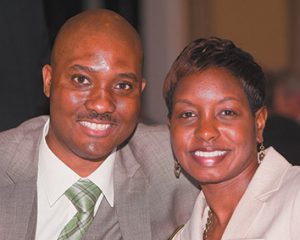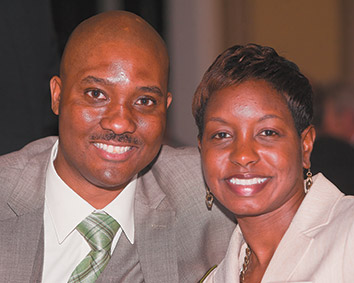 Michael Tolbert is making history as the new president of the Lake County Bar Association in more ways than being the organization's first African-American leader.
Read More
Read who's resigned and who's been reinstated to the practice of law.
Read More
With increasing frequency, plaintiffs' attorneys are using settlement "documentary" videos before and during mediation in catastrophic cases. Utilizing the format of a tabloid television news program, these "documentaries" address problematic liability and damages issues in a light that is often unreasonably favorable to the injured party.
Read More
Jim Johnson, president of DTCI, attended the 2014 DRI North Central Regional Meeting held in Fort Myers earlier this month.
Read More
The Indianapolis Bar Association announced on Monday, January 27 its opposition to HJR-3, the constitutional amendment to ban same-sex marriage and civil unions, and HB1153, its companion legislation.
Read More
Every person is unique in the way that he or she consumes news and information online. Just as one individual loves email updates, another prefers RSS feeds. As part of the IndyBar's ongoing efforts to increase the amount of relevant, useful content provided to members, several options have been developed to make getting your IndyBar news easy and enjoyable.
Read More
The past year saw the introduction of a pilot program to test the viability of bundling CLE with section membership. The pilot program, which was tested with four IndyBar sections, proved overwhelmingly successful, attracting new members and boosting attendance levels at CLE programs.
Read More
The IBF truly is your private foundation. By that, I mean the IBF's annual fundraising goal of over $250,000 is supported almost entirely by attorneys and judges who are members of the IndyBar. With these fundraising efforts, your foundation annually funds the $35,000 Impact Fund grant and supports IndyBar programs and initiatives to the sum of more than $100,000.
Read More