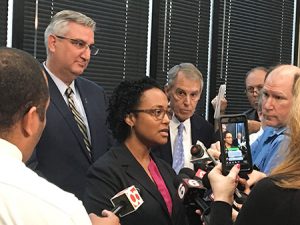 The $25 million Gov. Eric Holcomb recently pledged in additional funding for the Department of Child Services is not the first infusion of extra money given to the agency in recent years. In fact, the sum is one of the smaller supplements to the department's annual state appropriation, which is more than $600 million.
Read More
On the heels of the recent Noblesville school shooting involving a 13-year-old suspect, lawmakers pledged to review Indiana's juvenile waiver laws to determine if Title 31 should authorize more situations where a minor could be transferred out of juvenile court.
Read More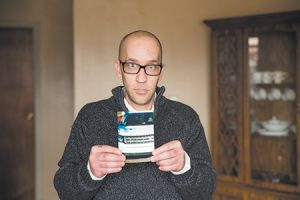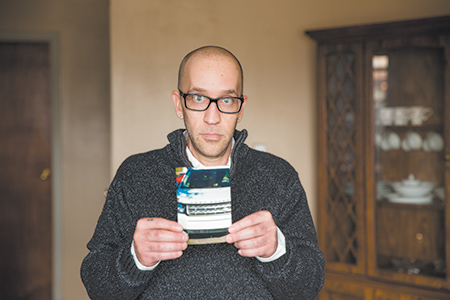 Indiana's civil forfeiture framework has received ample attention from the state legislative and judicial branches in recent years, but now, the nation's highest court will weigh in on a case that could have implications in Indiana and nationwide.
Read More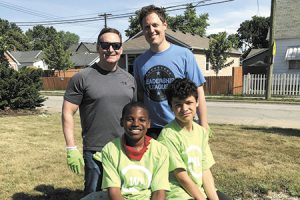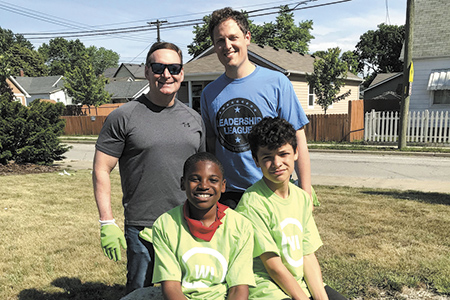 The Southern District's youngest group of leaders got right to work in their neighborhood just days after shaking hands with prosecutors and police officers at an unconventional graduation ceremony.
Read More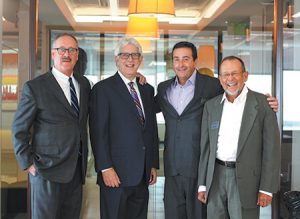 In 50 years of practice, the law firm that is now Cohen & Malad LLP has evolved from a small general practice, taking whatever legal problem walked in the door, to a 20-plus attorney operation that serves a wide range of cases from family law to bankruptcy to class actions.
Read More
Indiana Court of Appeals
David Earley and Rhonda Earley v. Edward Jones & Co., LP, Edward Jackson, and Adam Jackson
36A04-1710-PL-2258
Civil plenary. Affirms the Jackson Superior Court's stay and order compelling arbitration in the Earleys' action against Edward D. Jones & Co., LP, Edward Jackson and Adam Jackson. Finds the Earleys failed to present contract defenses to invalidate signed agreements. The court finds that arbitration agreements between the parties are enforceable and subject to the Federal Arbitration Act.
Read More
The Indiana General Assembly this year adopted new laws on matters from Sunday carryout sales to designating Say's Firefly as the official state insect. Here is the complete list of enrolled acts signed into law this year.
Read More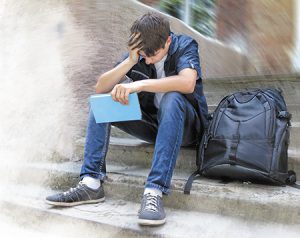 Bills dealing with suspension of students and the collection of data on discipline continue an evolution of how the state deals with children at school.
Read More
The shooting at Noblesville West Middle School brought a national problem to our front door. Many have asked what Indiana is doing to make schools safer. The quick answer is that Indiana has taken some large steps over the past few years and is now in a position of being a national leader for making Indiana school buildings some of the safest in the country for children.
Read More
Townsend By Andrea Townsend Effective July 1, seeing purple could mean you are about to commit trespass. Passed as part of House Enrolled Act 1233, Indiana's "Purple Paint Statute" means that a purple paint perimeter serves the same purpose as a "No Trespassing" sign. Before July 1, criminal trespass required notice that no entry is […]
Read More
School shootings in the United States have averaged one per week since the beginning of 2018. This is indeed an alarming statistic, and Indiana has not been untouched by these tragedies. As of yet, however, the question of how to prevent them from happening again has gone unanswered.
Read More
Here are some reminders to help you avoid taking the bait and getting hooked by an email phishing attempt.
Read More
In March, I received a call from an attorney who had read the Indiana Lawyer article where I disclosed my bipolar diagnosis. The attorney shared that they had recently been diagnosed as bipolar. We now communicate regularly. I believe something special is ahead for all of us. We are just getting started.
Read More
"Won't You Be My Neighbor?" and "The Incredibles 2" are both cinematic treats, but for far different reasons, movie reviewer Robert Hammerle says.
Read More
In its continuing effort to enhance the legal profession, the IndyBar has attempted to fill the void left by the decrease in jobs for students coming directly out of law school. Along with mentors and targeted services, we have an Education Center that is constantly full of young lawyers learning how to practice law.
Read More
An eviction is often the first step on the path to homelessness for vulnerable Indianapolis residents, but a new program by Indiana Legal Services seeks to decrease this likelihood by providing legal representation to those facing eviction. This innovative project has been named the recipient of the Indianapolis Bar Foundation's 2018 Anniversary Impact Fund Grant of $50,000.
Read More
The Indiana Court of Appeals (COA) has issued two recent opinions that change things in the world of Operating a Vehicle While Intoxicates (OVWIs; they're sometimes known as Driving Under the Influence or DUIs) and Maintaining a Common Nuisance (MCN) in a vehicle.
Read More
There are several changes to the Indiana Worker's Compensation Act that will go into effect on July 1, 2018. The changes deal with time requirements, first reports and the Drug Formulary Act, among other things.
Read More
This is an ongoing series introducing new DTCI attorneys to the wider legal community.
Read More