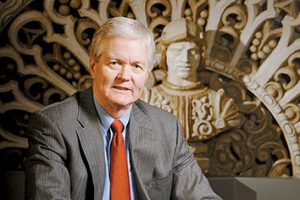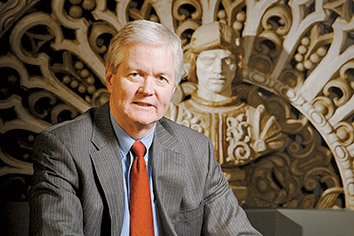 7th Circuit Court of Appeals Judge John Tinder plans to retire from the 7th Circuit bench when he turns 65 next February – news that became public in early March after a clerk applicant shared a letter from Tinder with the legal blog Above the Law, which posted the letter.
Read More
The Indiana Supreme Court Tuesday afternoon removed Marion Superior Judge Kimberly Brown from the bench. Brown had been on paid suspension since Jan. 9 pending final discipline.
Read More
The U.S. Department of Justice has found Louisiana discriminated against bar applicants with mental health problems.
Read More
The Indiana legal community recently mourned the deaths of two well-known attorneys, Stephen Johnson and the Rev. Thomas Murphy.
Read More
A copyright infringement dispute between two out-of-state companies has spurred criminal charges in Warrick County, a place where neither business has facilities, employees or quite possibly ever visited before these charges were brought.
Read More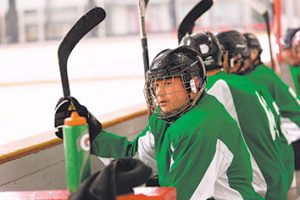 Jeff Fecht, a partner at Riley Bennett & Egloff LLP, says being an attorney is a stressful job, but when he gets on the ice, all that stress melts away.
Read More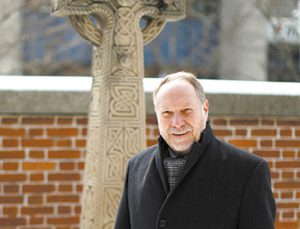 Frost Brown Todd LLC attorney Kevin Murray grew up hearing his grandmother tell of his great-great-grandfather's valor. But only recently did Murray come to fully appreciate his ancestor's sacrifice.
Read More
Since the Supreme Court of the United States weighed in on "ministerial exception" in January 2012, cases have been percolating across the country spurred by religious institutions claiming the exception as protection against employee discrimination lawsuits.
Read More
Aviation mechanic Joe Guinn lost a job when his former employer sought to enforce a non-compete clause, but he won an appellate ruling that the company may have engaged in tortious interference with his subsequent employer.
Read More
When an executive's substance abuse triggers a personal and professional free fall, colleagues may be slow to recognize that the bottom is coming – and fast. At some point, and hopefully before permanent damage has been done, the fact that the leader has become a liability is impossible to ignore.
Read More
It is unusual to open a lawyers' magazine without seeing an article about civility. What happened to "civil" litigation? It must be like the weather – a lot of people are writing about it, but no one seems to be doing anything about it.
Read More
Effective Feb. 24, all new complaints and removals in the Northern District of Indiana must be e-filed.
Read More
In 2012, the General Assembly amended Indiana's public intoxication statute to provide, in part, that a person was guilty of public intoxication if the individual is intoxicated "in a public place" and "annoys … another person." Indiana Code §7.1-5-1-3(a)(4). But what constitutes "annoying?"
Read More
Bob Hammerle reviews two action movies where the heroes are aging, alcoholic men with lost hopes and dreams. Is there any question why both are male trial lawyers' dream films?
Read More
Read recent appellate decisions from Indiana courts.
Read More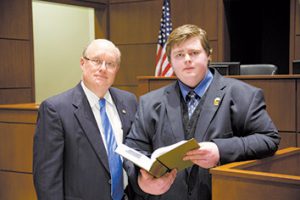 A unique program at the Fort Wayne school matches students with attorneys and judges for real-world learning.
Read More
Read who's been suspended recently by the Indiana Supreme Court.
Read More
After having the luxury of practicing law for over 30 years and looking back on the first few years of practice, there are several things that I have learned that I sure wish I had known as a young lawyer.
Read More
As the local bar association, the IndyBar takes an active interest in the wellbeing of local legal professionals and their families. One bar program, called "Helping Enrich Attorneys Lives" (HEAL), aims to provide support and/or assistance during times of personal and professional crisis.
Read More
Like other Americans, lawyers and judges most remember British novelist and essayist George Orwell (1903-1950) for his two signature books, Animal Farm and 1984. Somewhat less known is his abiding passion about the craft of writing. It was a lifelong passion, fueled (as Christopher Hitchins recently described) by Orwell's "near visceral feeling for the English language."
Read More
Candid Q&A with Hon. Terry A. Crone.
Read More
The Indianapolis Bar Foundation (IBF) is now accepting applications through April 1 for its Impact Fund Grant of at least $35,000 to be awarded in late May 2014. Application instructions and additional information can be found at indybar.org/ibf.
Read More