MARCH 16-29, 2012
Students at Indiana University Maurer School of Law used their talents to write and peform a parody of their law school experience. A recent ruling by the Indiana Court of Appeals regarding the state shield law is unique in the nation. Attorneys compete with each other to raise money, food to benefit local organizations.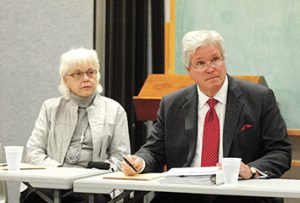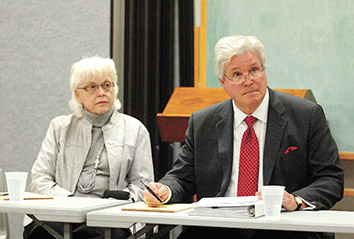 A two-judge task force looking into the operation of Marion County's small claims courts has listened to complaints from the public about inconvenience and confusion with the current system and will consider if any changes are needed.
Read More
The Indiana Court of Appeals adopts a modified test in a defamation case.
Read More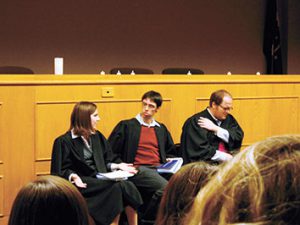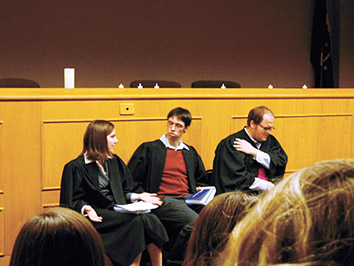 Original production at Indiana University Maurer School of Law parodies law school experience.
Read More
The Indiana Court of Appeals recently issued an opinion that answered some complicated questions about the point at which one person assumes a "duty" to another. But the panel did not reach a consensus, with one judge writing that the majority opinion could have a negative impact on public policy.
Read More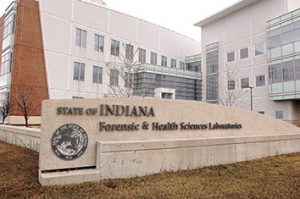 Attorney Fran Watson worries that people have been wrongfully convicted in Indiana, and findings released from a court-appointed task force show that she may be justified in having that fear.
Read More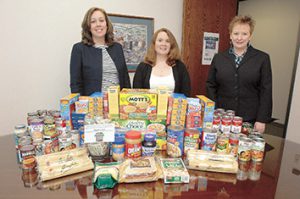 Attorneys vie for top honors in food drive, stair climb.
Read More
Attorneys say more clients are asking about rights and laws.
Read More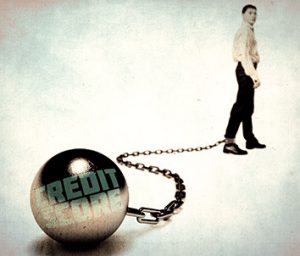 Opinions vary about whether employers should be able to check personal credit histories.
Read More
You may not have realized it, but with this issue of the Indiana Lawyer – Volume 23, Number 1 – we celebrate an anniversary.
Read More
The theme of the book, "Twelve Heroes, One Voice," is why should jurors care? Why should they care enough to let go of the natural tendency to do nothing? This question is at the heart of every trial.
Read More
Dean Nell Jessup Newton writes about how Notre Dame Law School is working to prepare students for the practice of law.
Read More
With iPhones and Android smartphones, there are plenty of apps to help you navigate to where you want to go – except for that last crucial distance to an open parking spot. One of our topics in this column is a new technology that helps you find a parking spot with your smartphone. I'll also describe how to download free eBooks.
Read More
We all have excuses for not taking care of ourselves: too busy, too tired, don't know where to begin, don't know how to relax/de-stress. Let's get past these excuses, one choice at a time.
Read More
Jennifer Lukemeyer and Fredrick Vaiana give Maxine's Chicken and Waffles three gavels on the food but four when it comes to the motivation of those honoring Maxine and Ollie's obvious love for their children.
Read More
The U.S. Equal Employment Oppor-tunity Commission is suing Celadon Group Inc., charging that the Indianapolis-based trucking firm discriminated against candidates with disabilities who applied for driving jobs.
Read More
Read summaries of the latest for publication opinions from the 7th Circuit Court of Appeals and Indiana's appeals courts.
Read More
As it always is in the winter and early spring, the workings of the Indiana General Assembly is big news. So it has been this year.
Read More
The Indianapolis Bar Foundation Trivia night was a success! Over 120 people were in attendance for this fundraising event, held March 1st at Fox & Hound. Trivia Night's winning team "Miss Chanandler Bong" was led by Elisabeth M. Edwards, second from left, Laura C.W. Holt, middle, and Holly J. Wanzer, second from right, all of […]
Read More
Read news from around the IndyBar for March 16-29, 2012.
Read More
Media lawyers and litigators who frequently handle defamation cases have new guidance from the Indiana Court of Appeals on whether and when a litigant can compel a nonparty media organization or Internet website to disclose the source of allegedly defamatory statements posted anonymously online.
Read More
The annual Take a Law Student to Lunch event is a chance for the practicing bar to mix and mingle with some of the finest future lawyers in the land. To further highlight the high quality of future lawyers in our community the IndyBar's Law Student Division will be honoring Janelle Kilies and Sean P. McGoff as Law Students of the Year.
Read More