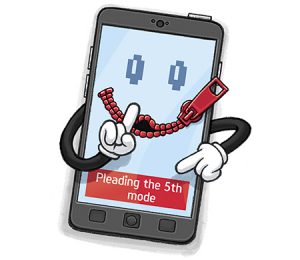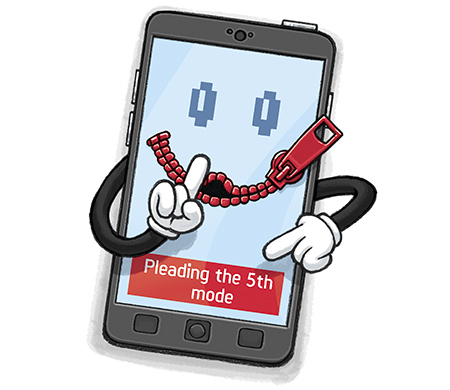 When does an action become testimonial? What role do technological advances play in Fifth Amendment analyses? When can law enforcement compel people to unlock their cellphones without infringing on constitutional rights? The Indiana Court of Appeals is grappling with those questions as it considers a Fifth Amendment case of first impression.
Read More
Public defenders around Indiana say they need a life preserver made of money to stay afloat in the flood of child in need of services cases that has deluged state courts in recent years.
 
Read More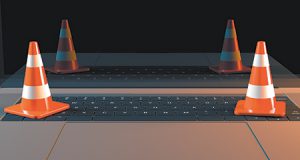 The more things change, the more the basic principles of law stay the same.
Read More
This spring, Tom Linkel is getting more and more worried as he watches the grass grow and his business sink. As co-owner of Linkel Co., Linkel uses the same group of 30 workers from southern Mexico to keep grass along roadways mowed every summer season. But unlike past years, Linkel is still waiting to get approval and bring in the guest workers. 
 
Read More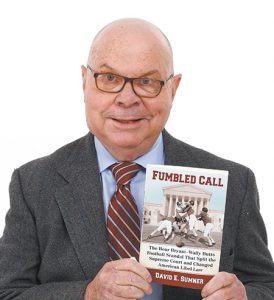 It all began in September 1962, when Atlanta insurance salesman George Burnett was accidentally connected to a phone call between University of Georgia athletic director James Wallace "Wally" Butts, Jr. and legendary University of Alabama coach Paul "Bear" Bryant. Burnett's record of the call led to a controversial U.S. Supreme Court libel decision that is the basis of a new book by Ball State University professor emeritus David Sumner. 
Read More
Read Indiana appellate decisions from the most recent reporting period. 
Read More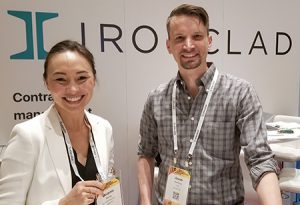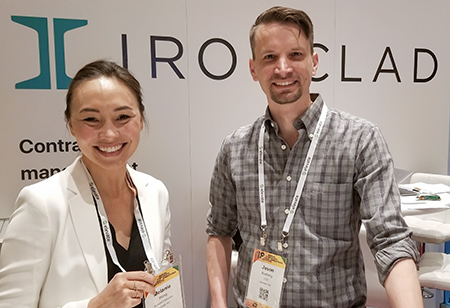 Attorney-turned-technology-entrepreneur Jason Boehmig knew from his time working as a law firm associate that creating software for the legal profession would be complicated. The legal profession had not adopted technology like other industries such as sales, finance, and human resources, but Boehmig believed law firms and legal departments would inevitably start incorporating software and hardware specifically made to help attorneys do their jobs.
Read More
Whether it's a complaint, an arbitration agreement or an appellate brief, knowing how to economize words to make a point within a limited word count is a skill that all attorneys, particularly litigators, must master to succeed in the law. That's why the Indiana State Bar Association's Litigation Section will offer a writing workshop with an internationally known legal writing expert at its fourth annual Litigation Symposium in August.
Read More
When it comes to due diligence in merger & acquisition transactions, cybersecurity should be a primary consideration for companies in all industries. Because what you don't know about your target company could hurt you later.
 
Read More
In-house and outside counsel face many challenges managing company data. One significant challenge is employee use of software applications which are not part of the employer's official information technology infrastructure. The use of technology outside the official IT structure (often called "shadow IT") raises a variety of problems and potential costs for in-house counsel and others who deal with the organization's data, such as outside litigation counsel.
Read More
In the book "The Seven Habits of Highly Effective People," Stephen Covey talks about the principle of beginning with the end of your life in mind. I suggest a smaller version of the concept. Ask yourself each week, "what do I want/need to accomplish this week?" Write down the items. As you look at the list, think of how you would bill your client for accomplishing that task. 
Read More
Money laundering is transferring the proceeds of an unlawful activity by means and methods that are designed to conceal the nature or source of the money. 18 U.S.C. § 1956. The Bank Secrecy Act requires financial institutions in the United States to file a report for any deposit or withdrawal of more than $10,000. In evaluating liability for money laundering, there are two threshold issues to keep in mind. 
Read More
In 2010, three Columbia University researchers worked with the Israeli justice system and looked at over 1,000 rulings made in the courtroom, over almost a year, about probation and parole. The results showed, as blogger Alex Mayyasi wrote on the website Priceonomics, that "the judges' decision-making ability was as lousy as a kindergartener's focus right before a snack break."
Read More
We all know the variety and levels of stress associated with practicing law. There are constant demands on our time, intense pressures of performing well and obtaining good results for our clients, the assumption that we are all constantly available through technology, and our own self-driven motivators that led us to our chosen profession. But it is important to have the right amount of balance within your career and within your home life. 
Read More
With "Avengers: Infinity War," directors Anthony and Joe Russo have brought us a classic film that will wrap up the longstanding Avengers series. "1945" is a film that teaches all of us the importance of remembering the past. Without doing so, mankind cannot hope to eliminate its mistakes. 
Read More
Read who has been suspended from the practice of law by the Indiana Supreme Court during the most recent reporting period.
Read More
Saturday morning of the Bench Bar is usually reserved for an ethics lecture and a speaker with a PowerPoint presentation and a few canned jokes that you have likely already heard before.  But this year we are  we will be interviewing Rick Kammen in front of an audience about his defense of Abd al-Rahim al-Nashiri, the ethical considerations he faced and then we will allow the audience to ask some questions.
Read More
A wonderful night was had by all at this year's Practice Milestone Celebration! On May 10, friends and family spent the evening at the Woodstock Club honoring IndyBar members who've achieved 25 and 50 years of practice in law.
Read More
"How does this judge prefer the motion or issue to be presented? Even with e-filing, does the court still want hard copies of the exhibits that were attached to the pleading?" We've all found ourselves asking these questions. Now, you can get answers to these and many other questions you may have always wondered about at the IndyBar Litigation Section's brand new Lunch at the Bench series!
Read More
To date, the Indianapolis Bar Foundation has awarded more than $228,000 in academic and educational scholarships to deserving law students. In 2018, nine students were awarded scholarships.
 
Read More
Facebook posts have long served as a treasure trove of evidence for family law attorneys, especially before Facebook allowed you to change your privacy settings. Under the recently published Zerlie Charles v. Vickie D. Vest, 72A01-1706-SC-01252, the Court of Appeals held that certain Facebook posts meet the definition of defamation per se. 
Read More