In today's legal market, it's not enough for attorneys to be knowledgeable of the law — they must also be knowledgeable in the world of sales.
Read More
At a kickoff reception April 27, about 30 women came together to network and participate in a panel discussion examining the careers of women in IP. ChIPS co-founder Emily Ward, CEO of Calla Nava and alumnae of Indiana University Robert H. McKinney School of Law, was the featured guest.
Read More
Ask a member of the Indiana judiciary to describe former Indiana Supreme Court Justice Robert Rucker, and you'll get answers such as "empathetic" or "compassionate." And those who sat on either side of Rucker during his nearly 18 years on the state's highest bench say the now-retired justice never let his sense of humanity outweigh the rule of law.
Read More
A bill prohibiting communities from enacting their own ban the box ordinances stirred divisions in the Indiana Legislature with supporters arguing for employers' rights and opponents citing the need for individuals to have equal opportunities for jobs. However, when Gov. Eric Holcomb announced his intention to sign Senate Enrolled Act 312, he brought some rare unity between the two sides. Along with enacting the new law, the governor also said he would sign an executive order that will essentially ban the box for state agencies.
Read More
Marion County's single location for early voting provides unequal access to the ballot, argues a federal lawsuit filed Tuesday by Common Cause and the NAACP. Plaintiffs in the case allege Indianapolis' sole early voting precinct is discriminatory and constitutes voter suppression.
Read More
Although Rebecca Love Kourlis sees more collaboration than in the past, she said the gap between the skills the legal profession needs in today's market and the attorneys law schools are producing is not only widening but will be difficult for legal education to overcome.
Read More
Superintendent Terrance Asante-Doyle has witnessed what happens when his charges at the Marion County Juvenile Detention Center get to offer obedience training to dogs from Indianapolis Animal Care, who, like them, are often victims of abuse, exploitation or neglect.
Read More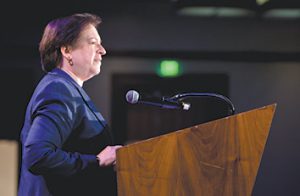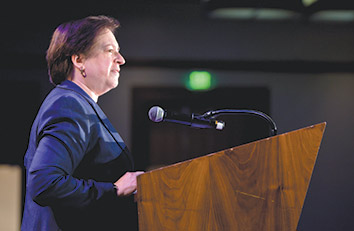 During the 419 days the Supreme Court operated with an even number on the bench, the eight justices worked to find common ground so the court could issue majority opinions. Justice Elena Kagan said she and her colleagues learned to keep talking, listening and persuading as well as being open to persuasion.
Read More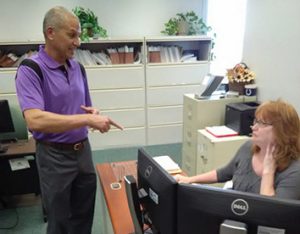 Courier services, once vital for law firms, are adapting to e-filing by offering different services.
Read More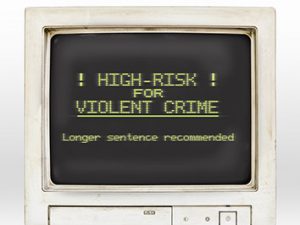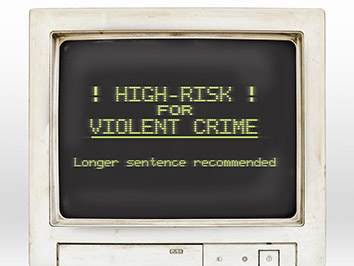 Risk assessment tools are raising concerns about accuracy and constitutional violations.
Read More
Although legal research has become more efficient, most attorneys still work in the traditional office while sitting at a desk. However, with tools like widespread broadband access, videoconferencing and file sharing systems, it begs the question as to whether the large office footprints and office settings are truly necessary to achieve success.
Read More
The Daubert standard is one area of the law that concerns attorneys and financial damages experts alike. For a financial expert, no other measure in the federal court system goes to the core of a financial expert's competence and thoroughness in his or her work product like the Daubert standard. For a trial attorney, a case can often be jeopardized if a Daubert challenge to an expert is successful.
Read More
To all corporate counsel and in-house counsel (as well as all defense trial counsel): Please consider joining DTCI if you are not already a member and attending DTCI programming, starting with the 50th anniversary annual conference in November.
Read More
This article will show you how to apply two types of page numbering in one document. Future articles will build on this skill to help you craft complex Microsoft Word documents.
Read More
Justice Rucker showed there are ways a court can be sympathetic without the benefit of law or procedure and benefit a party even when they don't "win."
Read More
Bob Hammerle says "Guardians of the Galaxy Vol 2." is an enchanting film not to be missed.
Read More
FedEx Corp. will pay more than $227 million to settle some of the long-running lawsuits brought by drivers in Indiana and 18 others states who claim they were undercompensated because the company classified them as independent contractors rather than full-time workers.
Read More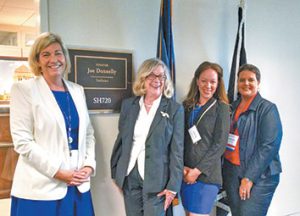 A contingent of Indiana female trial lawyers will head to Washington, D.C., this month to participate in the 20th anniversary of the American Association for Justice Women Trial Lawyers Caucus lobby day.
Read More
Read recent appellate court decisions.
Read More
Read who's been suspended or who has resigned from the bar.
Read More
Low-income individuals are more likely to die younger and without wills or advance directives in place, but an Indianapolis Bar Association program on Wednesday, May 10 provided qualified community members with these vital documents for free in just one day.
Read More
Throughout the IndyBar's Bar Leader Series, the importance of motivating, inspiring and leading for the benefit of the profession and community is emphasized at every turn.
Read More
The Indianapolis Bar Foundation recently awarded three academic and three educational scholarships to deserving law students and recent graduates preparing to take the Indiana Bar Exam in an effort to fulfill its mission.
Read More
The Indianapolis Bar Association Standing Committee on Professionalism strives to improve public confidence and trust in lawyers. For 2017, the Professionalism Committee has adopted as its organizing principles the Five C's.
Read More